I wanted to edge the new garden bed while the edge was still sharp where the spade had cut into the grass. Luckily today's weather was absolutely glorious and it was a pleasure to be working outside.
First, I took this pallet that my friend R got for me (for free, yay, thank you R!)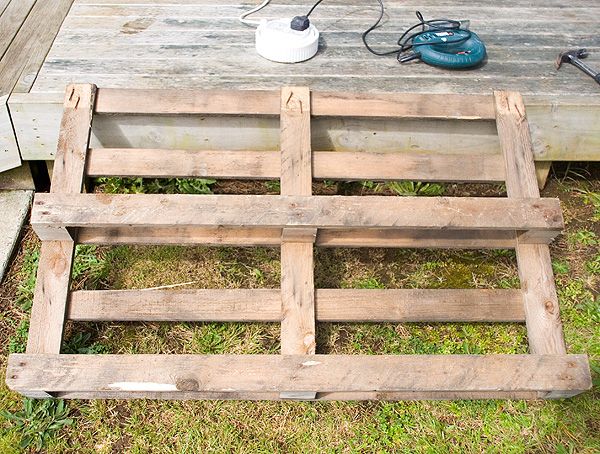 I made V-shaped cuts: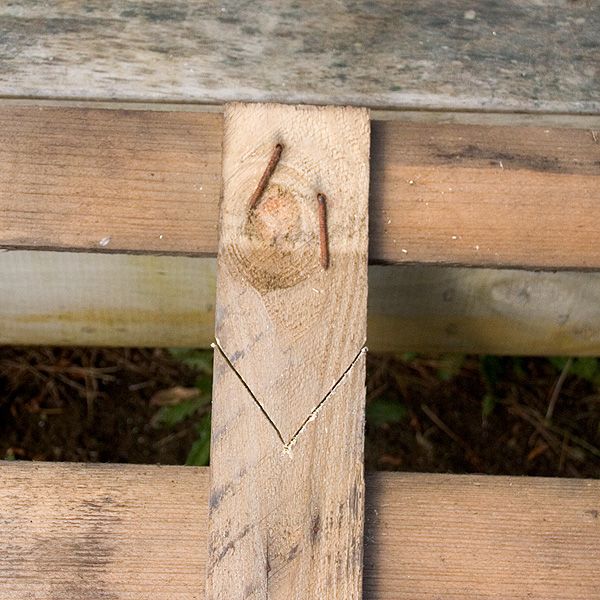 This is the result (I had to obviously do a few straight cuts too):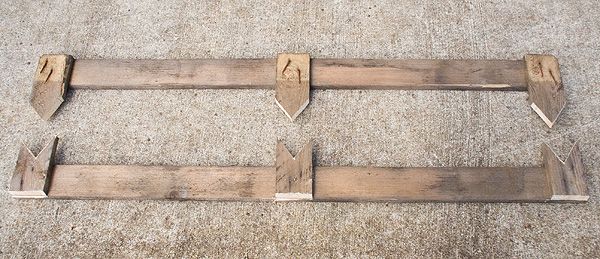 Ready made stakes on the edging strips!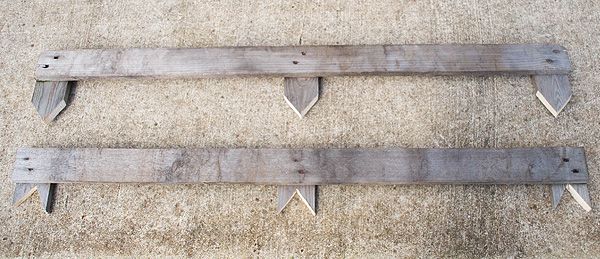 In the spirit of using what I had on hand I painted them with some black acrylic paint thinned with water - we'll see how it holds up in the weather.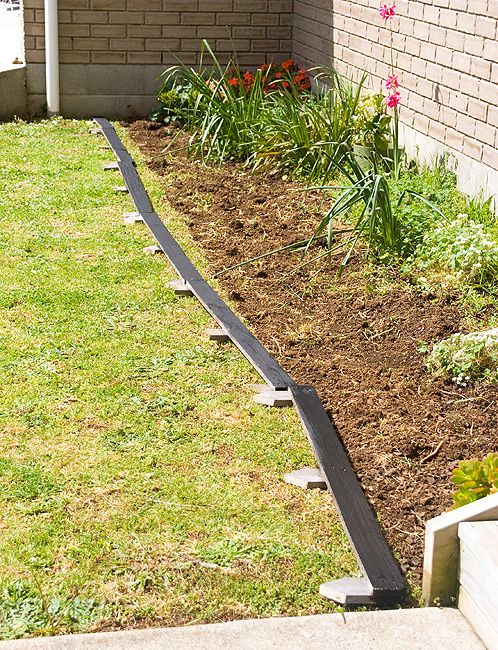 Then I hammered the stakes into the edge of the bed and pressed the soil back against them. What a difference it makes!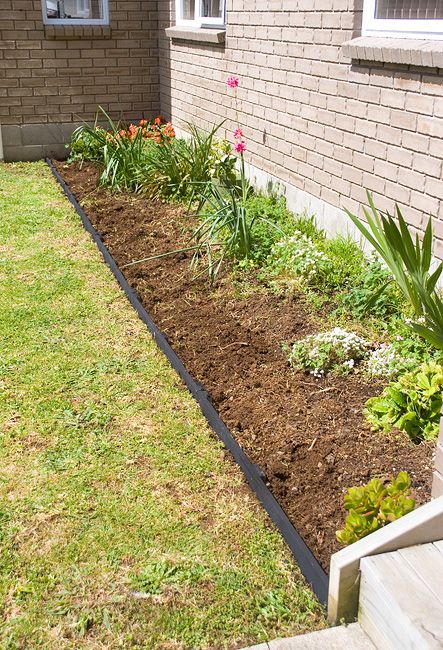 I also painted and dug in some strips around the kitchen garden bed to prevent the soil from spilling onto the path.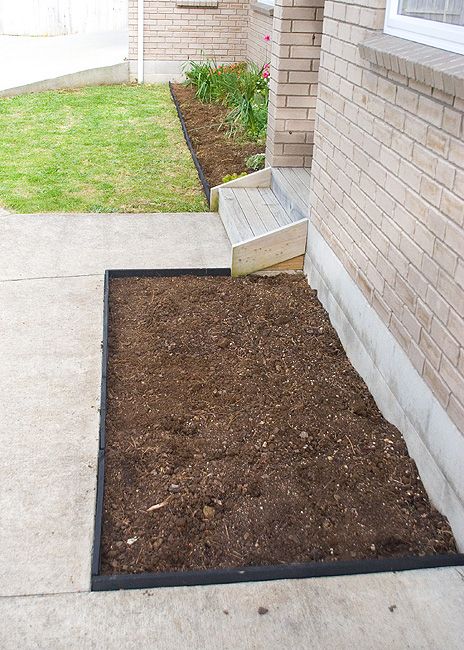 Here are a couple of before and after shots:
BEFORE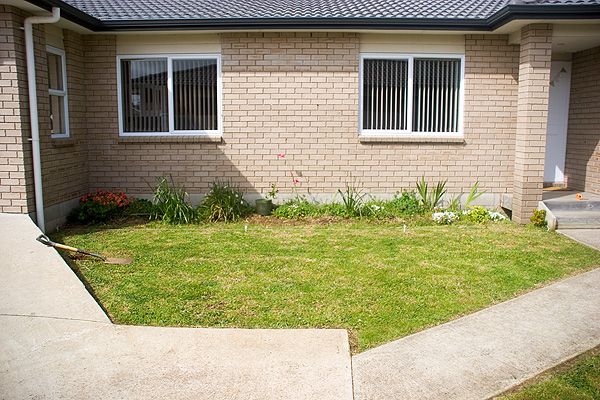 AFTER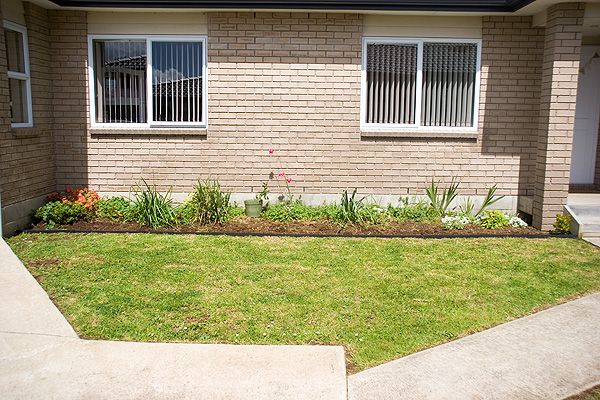 BEFORE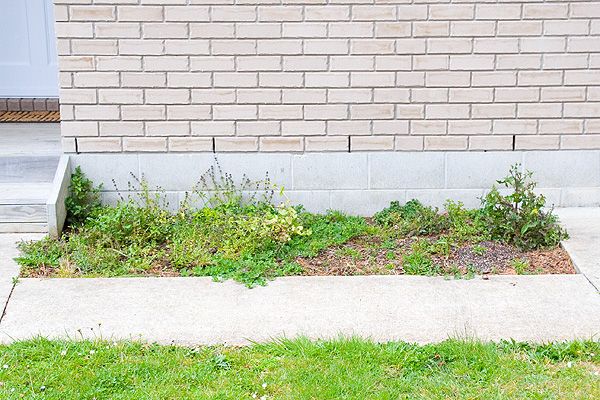 AFTER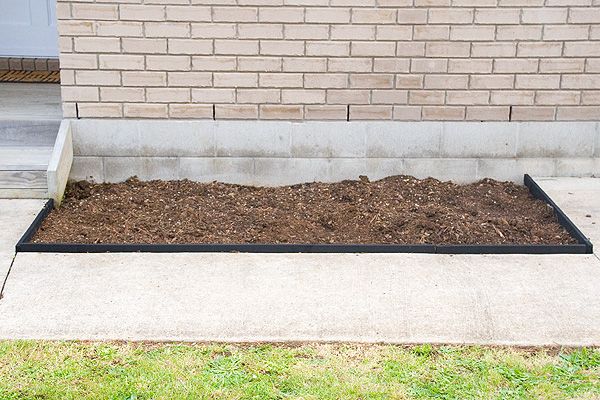 BEFORE & AFTER