*This post is not suitable for vegetarians*
I buy my steak mince (hamburger / ground beef) in large packs. I then divide it out into 300g portions and freeze it in zip lock bags:
They stack nicely in the freezer: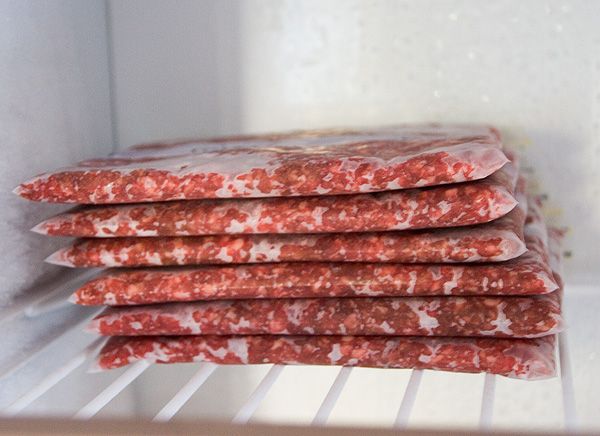 I defrost them in the bag, on a plate, in the fridge. Today I used the meat to make the easiest burgers ever - which means I didn't have to handle the raw meat at all (yuck). I simply cut away the front of the bag and divided the meat using a knife to make channels: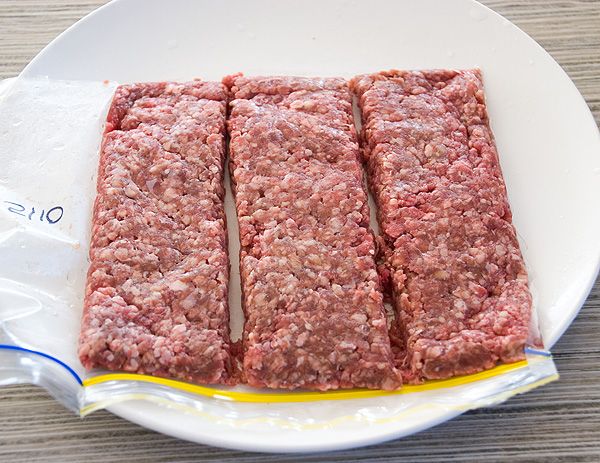 Then I pressed the meat onto a hot pan ...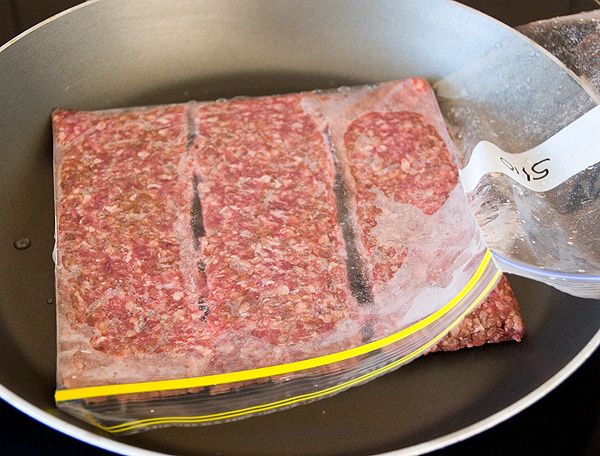 ... and peeled away the plastic.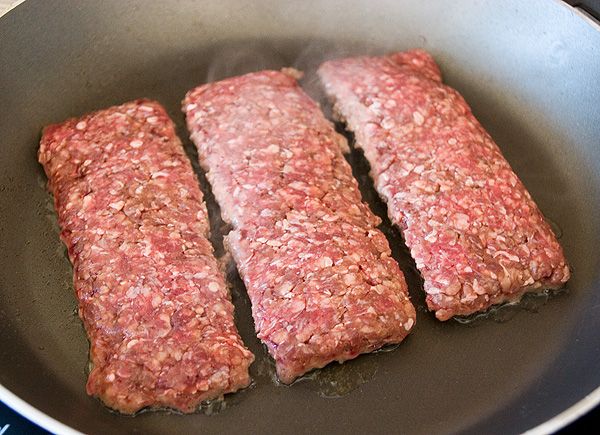 When the first side was done I flipped them over and cooked the other side.
And served them on hot dog bugs with all the fixings!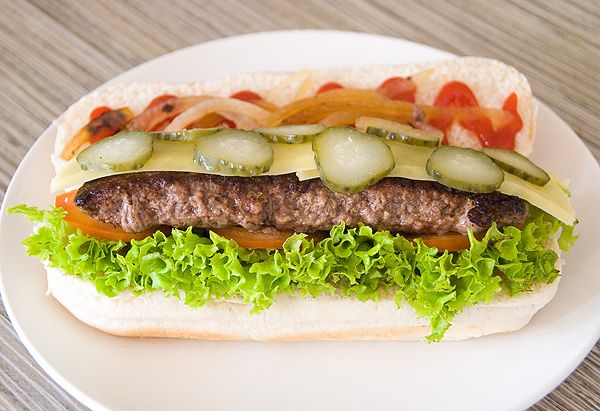 This is totally my new favourite way to make burgers. (Once Grant gets back I will divide the meat into four by making a vertical line and a horizontal line (in a + shape) and serve the burgers on regular round burger buns.)