Remember Laura's home? I did a little house tour last year -
here it is
if you missed it. Remember her tiny little kitchen? Well, it's had a makeover. The overhaul was more than just for cosmetic reasons; the original kitchen was very badly planned and executed, wasting a lot of storage space. There was hardly any counter space to work on, the corner base cabinets were blocked off and didn't provide storage, the far right wall cabinet was a false panel and not a functioning cupboard, etc. Now it not only suits Laura and Tim's taste more, but is so much more functional and provides more storage space.
Here's how it looked before: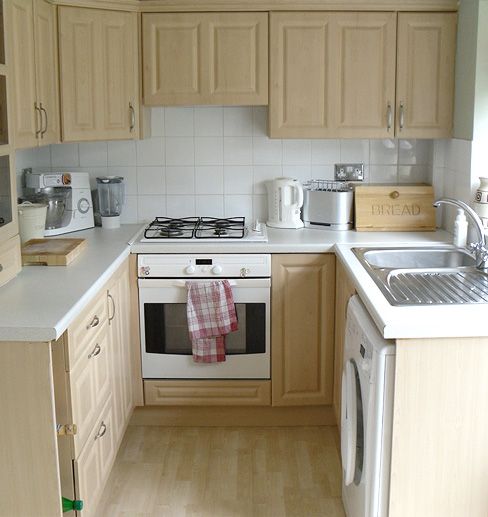 And here it is now: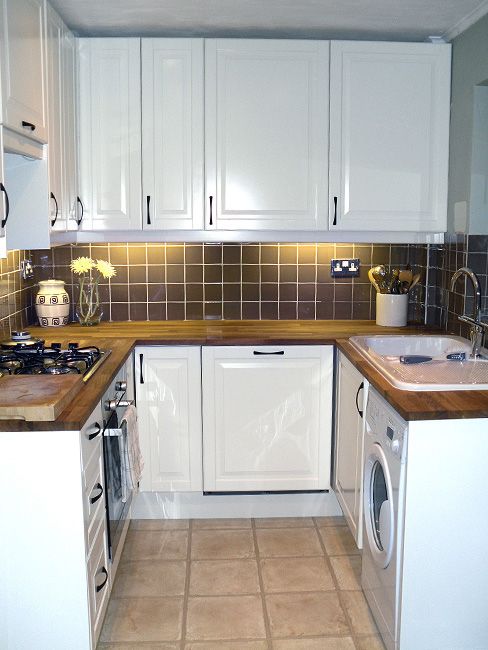 Laura says, "It is still a relatively small kitchen but doesn't seem so now we have made best use of the space. We still have to keep things very organised and minimalist to make it work but then that's half the fun."
Some of the changes made include:
1. Moved the oven so that they could fit a dishwasher where the old oven was.
2. Added extra tall wall cupboards giving extra storage space.
3. Didn't bother having an extractor fan as they never used it; this gave them an extra cupboard for storage.
4. Used the space in the corners of the cupboards (in the old kitchen the corners were blocked off).
5. Created extra work surface space by removing the tall glass cupboard that rested on the work surface and keeping the worktops clear - this last step aided by the fact they now have more cupboard space.
6. Fitted under-cabinet lighting to illuminate work surface.
I think the makeover is fabulous - thanks for sharing it, Laura!