Since I've already shown
my closet
and
Daniel's closet
, here is how Noah's closet is organised.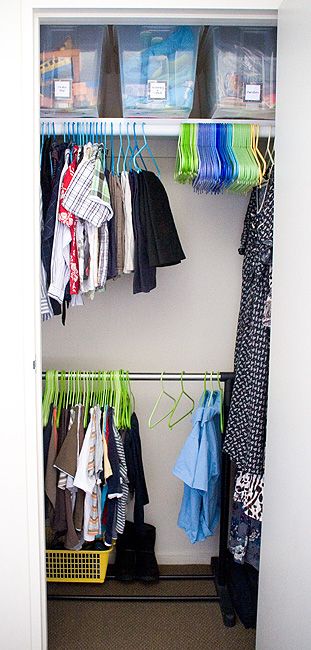 Starting at the top again: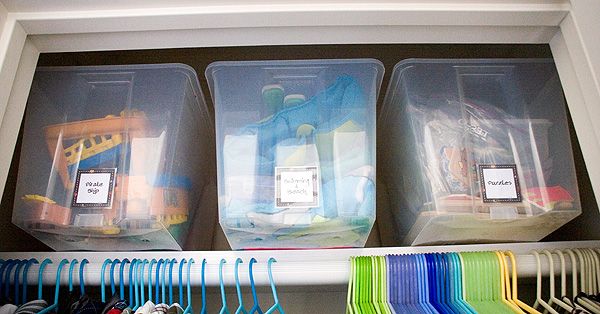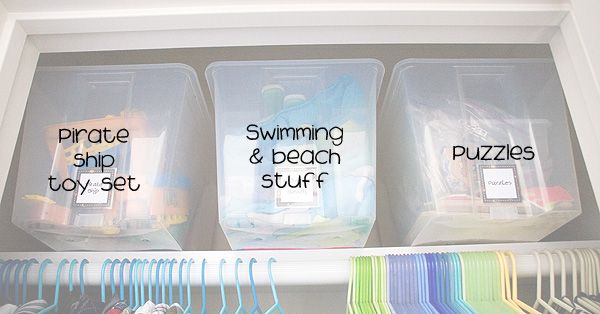 I made little laminated labels with a border that looks like a road with cars on it: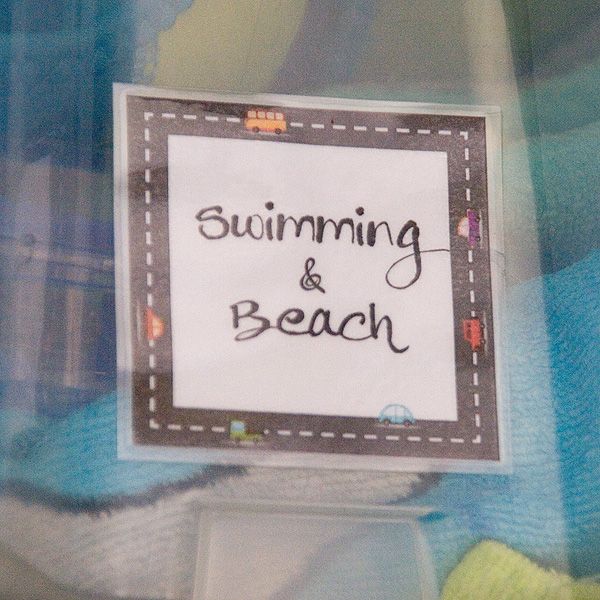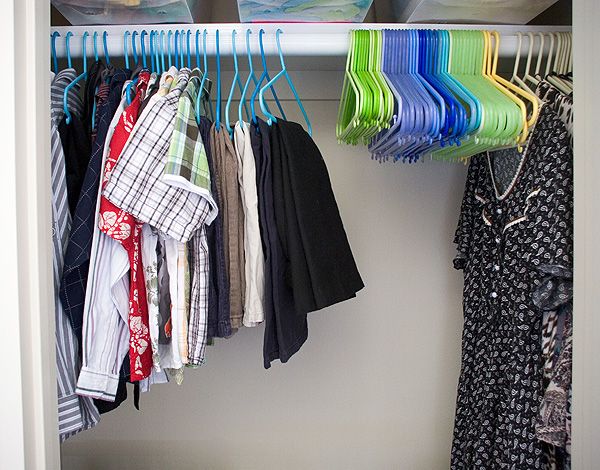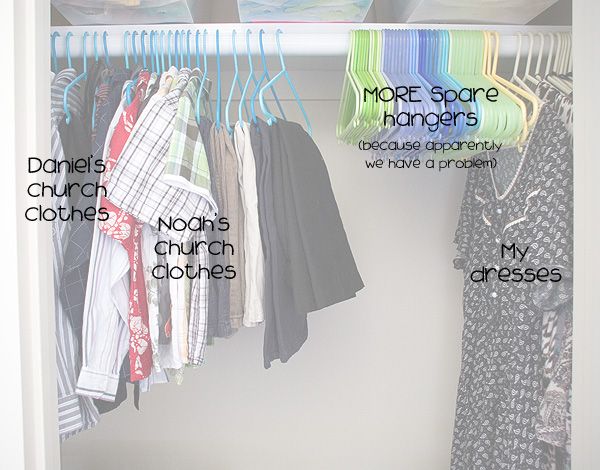 And I don't know why Noah's red and white Hawaiian style shirt is with his church clothes ... he doesn't wear it to church, don't worry!
You can see how I've pinched the space at the end of the hanging rail for my dresses.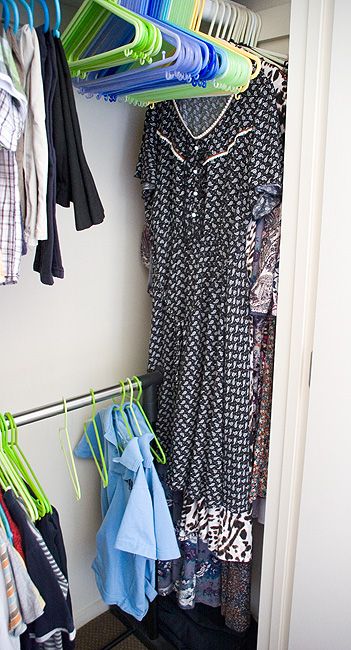 Again, we put a hanging rail in the closet to double up on hanging space and also so Noah can reach his clothes.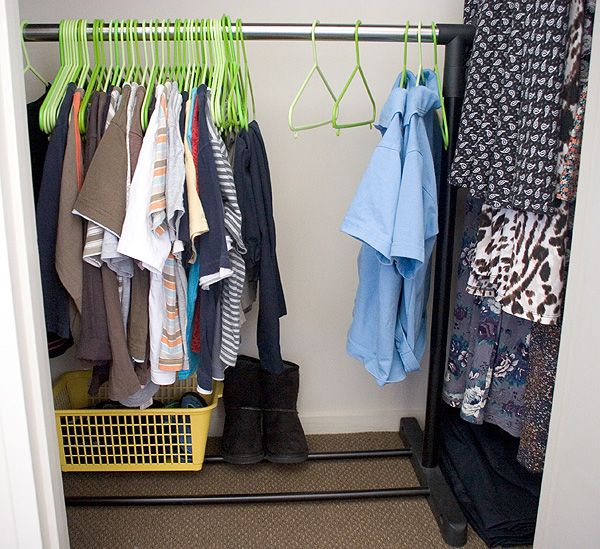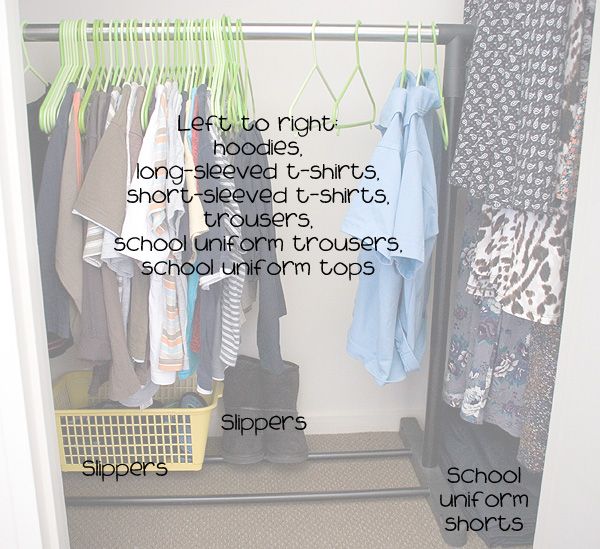 His car mat was causing problems on the floor - it was getting in the way of the door and the closet door - so now it's stored rolled up in his closet.