I am going to a ball soon and my
fairy godmother
dear friend R is making me a dress to wear. (More on that later!) I really needed black, strappy stiletto sandals to wear. Can you believe that in
my extensive collection of shoes
I don't actually have a pair? Shocking, I know!
I did have
one pair
that would be perfect ... if they weren't neon day-glow pink. Remember these babies that I got for £3?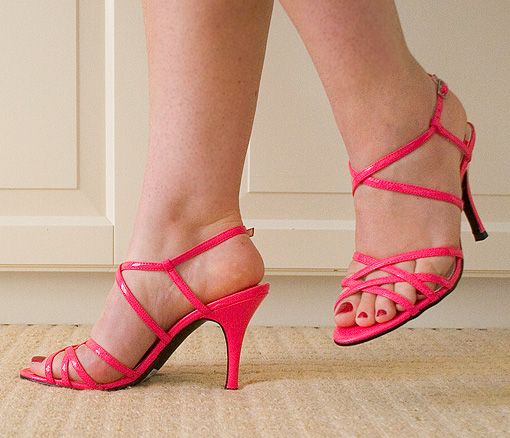 This is a truer representation of colour. Literally the colour of a highlighter pen. Awesome.
I have never actually worn them. Mainly because England was never warm enough for long enough for me to work them into an outfit. Oh, you know I would wear them sooner or later, but right now I need black sandals.
So I got out a permanent marker and one of my fabric pens and tested how they would work on the shiny PVC. Pretty good!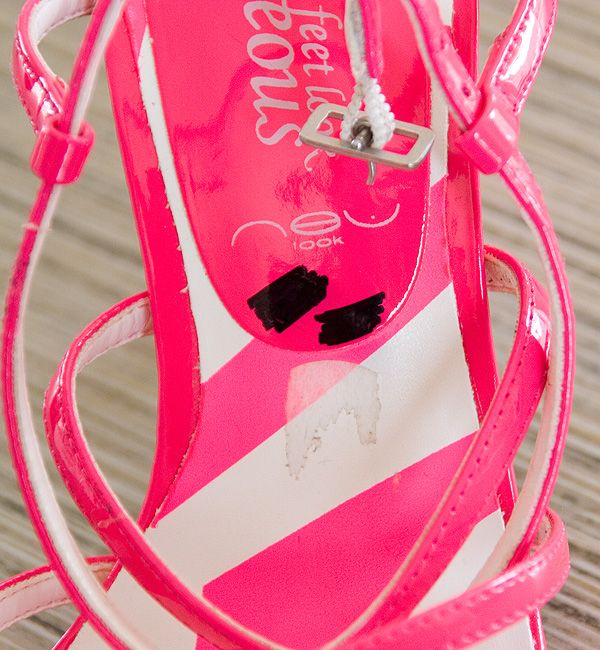 This pen gave the best coverage:

Before I could stop myself I went for it with the pen.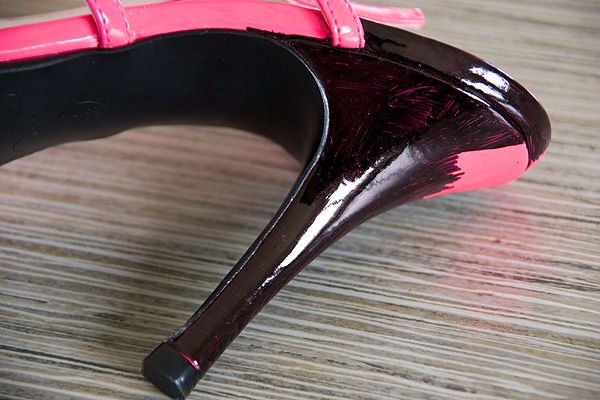 Here is one completely coloured in.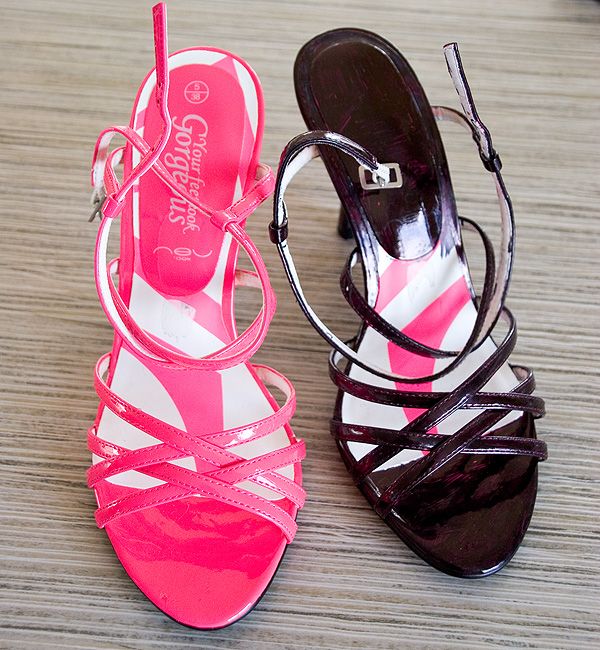 As you can see, the coverage was patchy - I could probably get away with it in dim lighting, especially since my feet are at least 5 feet away from anyone's eyes. But that wasn't good enough for me so I got out some acrylic paint, just cheap stuff from the dollar store.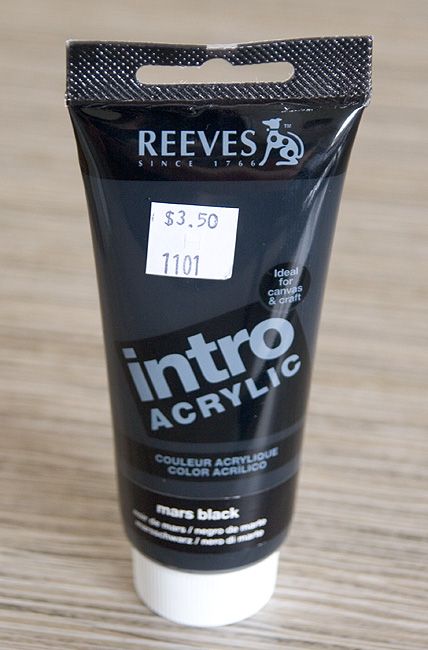 I thinned it just a little with water to make it runnier, then used a very soft watercolour type paintbrush to paint over the marker. I don't think I could have skipped the marker step as it provided a good texture / key for the paint to stick to.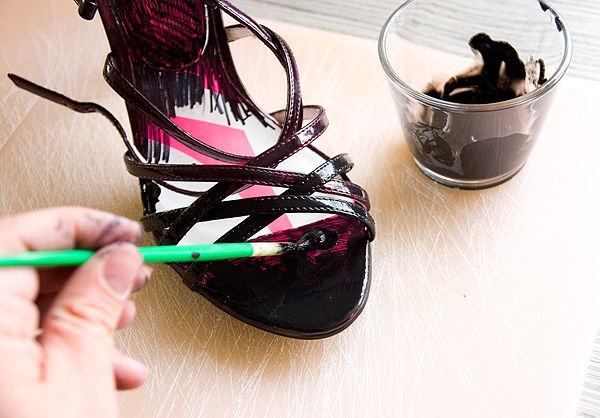 Here is the difference before and after the paint (I was a little sloppier with the marker on the second shoe as I knew by then I'd be painting it):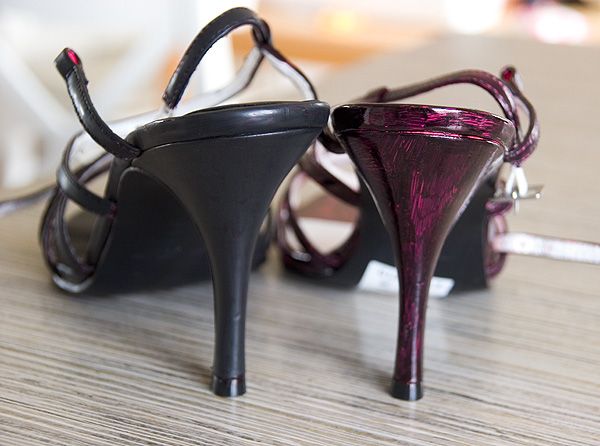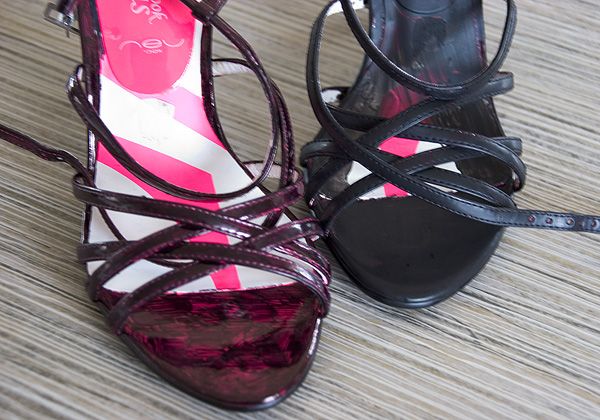 Acrylic paint is great because it is flexible and waterproof.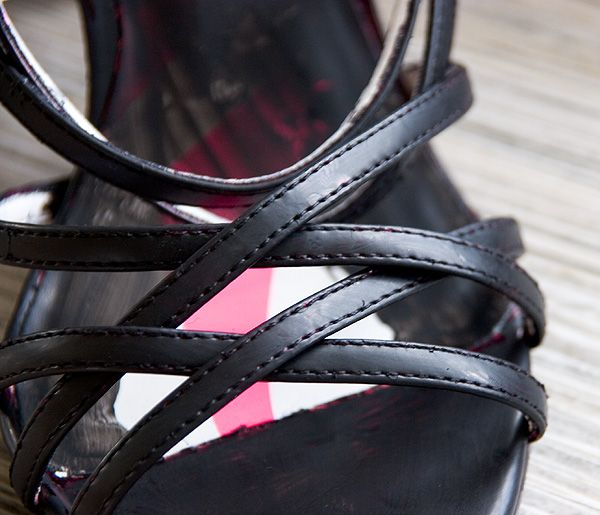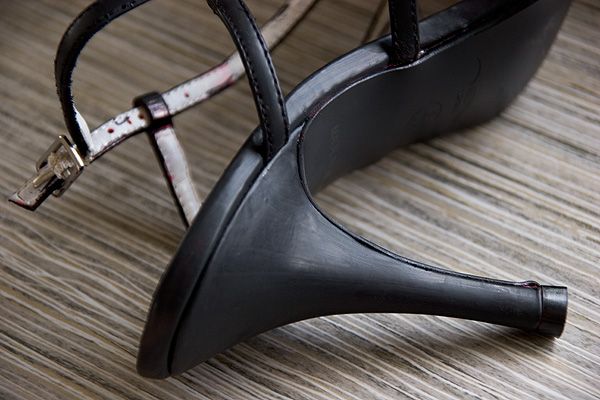 Ta da! I have black, strappy stiletto sandals to wear to the ball! And they cost me nothing as I used what I had.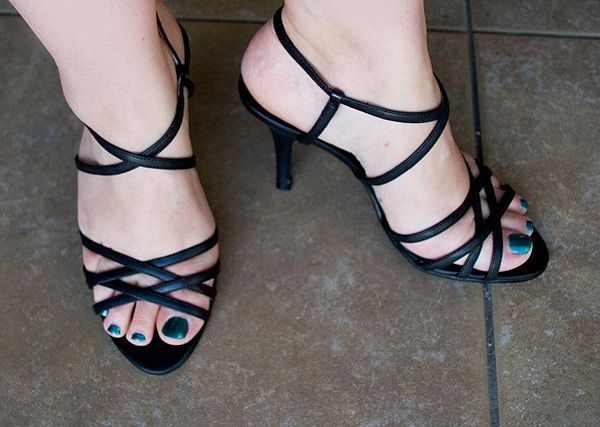 Sometimes it's worth it to take a risk.