As token gifts for friends I gave out jars of joy - or rather hot fudge sauce, which sometimes is the same thing.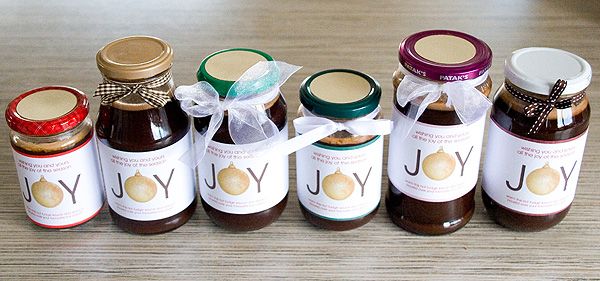 I just used jars that I've been saving, and added some ribbon on a label I made in Photoshop.
Here's the front and back of the label:
They were well received and I hope the recipients enjoy the sauce.