It is so weird to be gearing up for the summer holidays and have Christmas around the corner too. It's just wrong. Even though that's how Christmas was for me my whole life in South Africa, until we went to England when I was 24. I should be used to it but even back then it didn't feel Christmassy, even though it was the only way I'd ever known Christmas to be. Our first year in England, with the chill and the snow and frost, well
then
it felt like a real Christmas for the first time.
After everything we've been through this year Grant and I would be quite happy to give Christmas a miss this year and just chill. But you can't do that when you have kids so I've made a token effort to put some Christmassy bits out.
Remember our annual
Christmas ornament tradition
? (For the record, since that post I've added a Lego snowman to Daniel's collection as he was obsessed with Lego last year, and a tooth to Noah's as he lost his first tooth last year. This year they each got a kiwi bird, naturally.)
I hung the special ornaments on the mug trees that I
used to store my bangles on
(before moving them
into my closet
).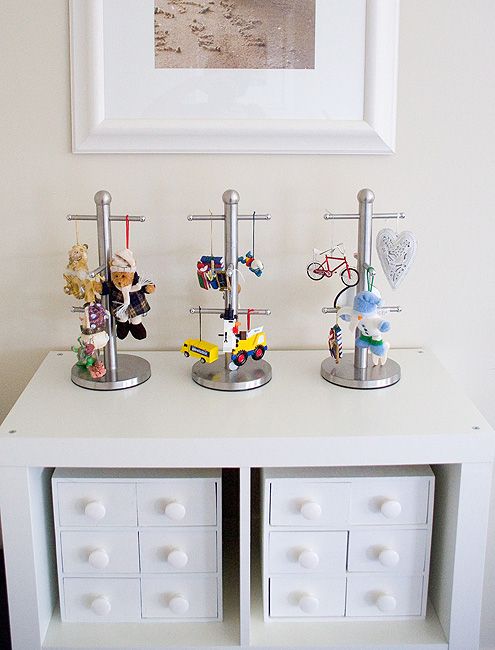 The bookcase sports a Santa and a nativity scene.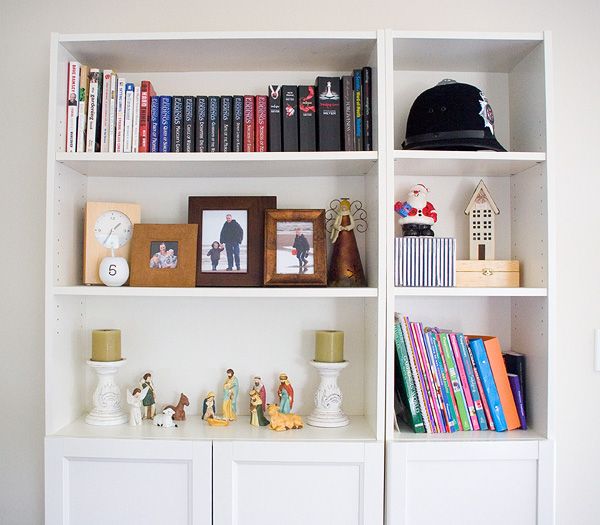 I hung a little stocking on the living room door.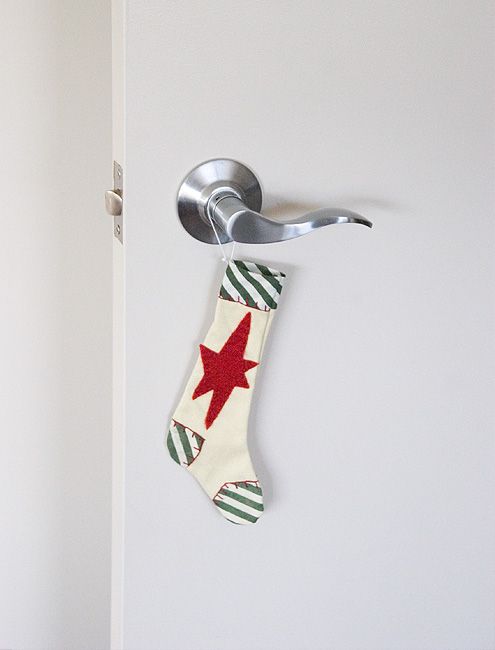 The side of the fridge sports a feather wreath and a tiny nativity sits on top of the stereo.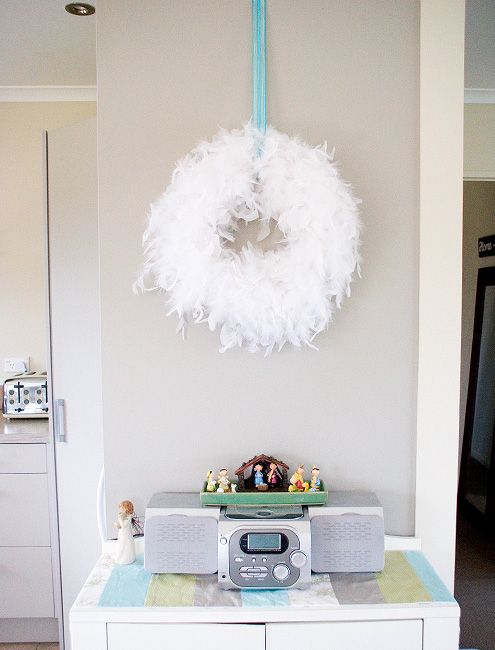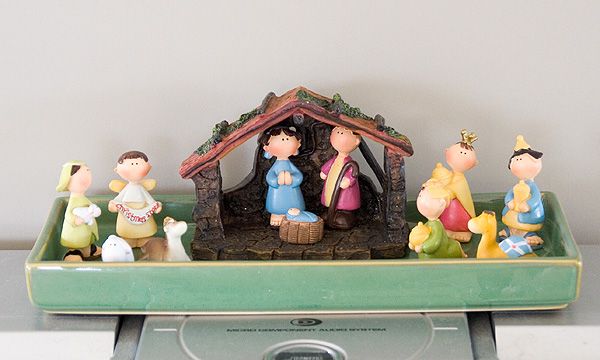 I had to hang the stockings somewhere and the Expedit provided the perfect place.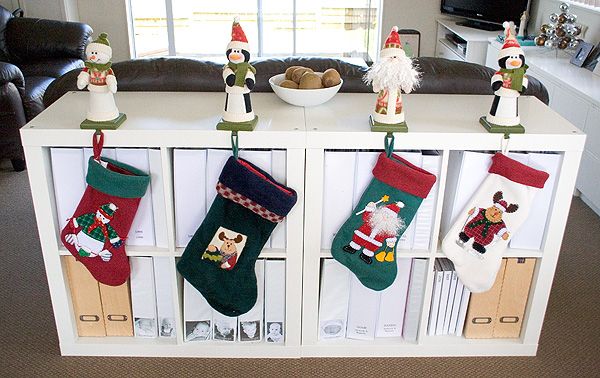 (Can I just say how wrong it is to be decorating with snowmen, penguins in scarves, reindeer pulling sleighs, and suited-and-booted Santas when we are in shorts and T-shirts, enjoying the summer weather? Wrong, I tell you, wrong!)
I put out a tin Santa decoration that the kids like, filled the lamp with baubles and added a tiny "tree" made with baubles and a cupcake stand (inspired by
this pin
on Pinterest).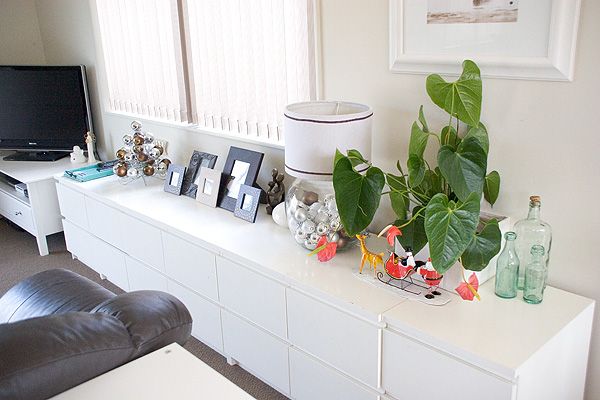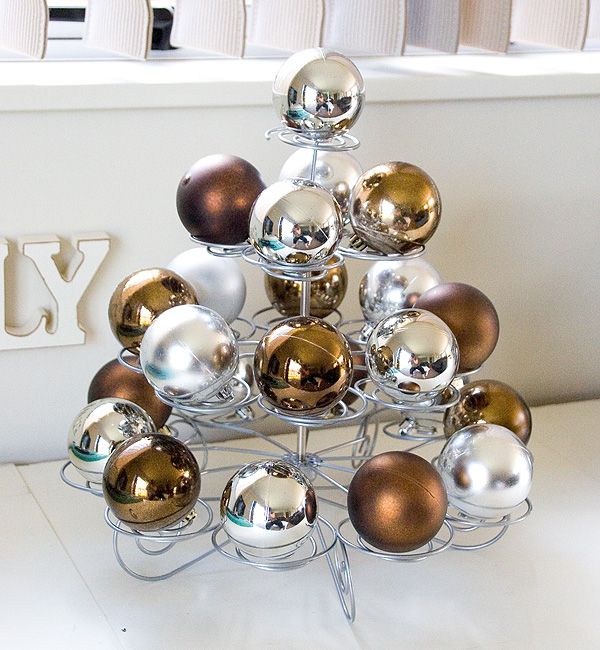 And that's it! We don't have a tree this year and I'm quite happy about that. The kids don't really care so long as Santa knows where to leave the gifts (they'll be putting a note for him on the coffee table). I'm loving the simplicity.