The long-awaited ball was on Thursday night, for those who were wondering!
On Wednesday I drove the kids up to the North Shore to drop them at my angel friend Amanda's home. Then I drove to the long-term parking, dropped my car off, got the shuttle to the airport and flew to Wellington.
I have been on 20 aeroplanes and I've never seen the likes of the Air New Zealand safety information presentation. These little screens fold down from the baggage cabinets overhead and they play this video that is entertaining and laden with typical kiwi casualness - and features Richard Simmons. So different to anything they'd show in the UK. I love that New Zealanders don't take themselves too seriously.
This isn't the one that they showed on my flights, but it's similar. Enjoy this Air New Zealand's safety video:
I know, right?!
When I arrived at Wellington Grant and his colleague picked me up and we drove back to the barracks. Grant and I got a bite to eat at the cafe and he showed me around - this is Grant's
cell
room.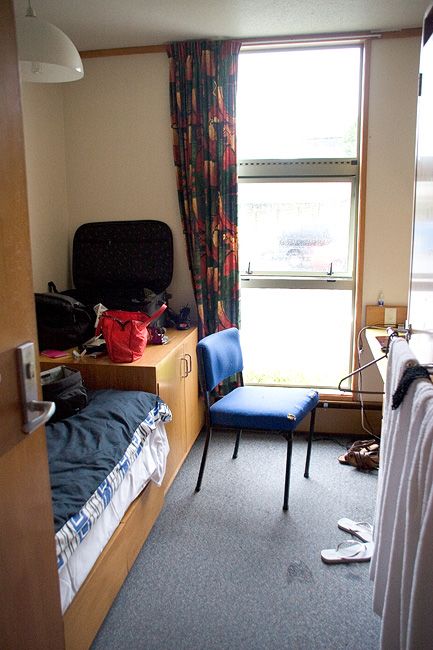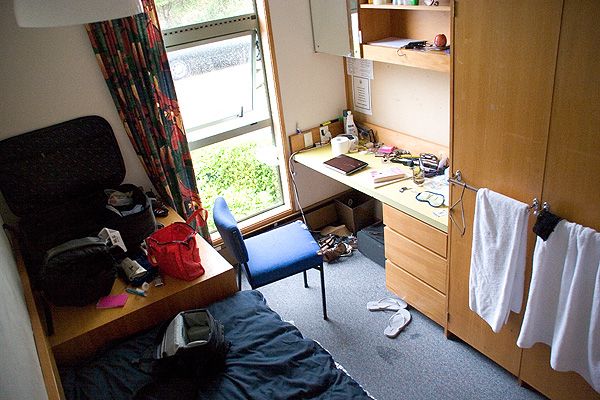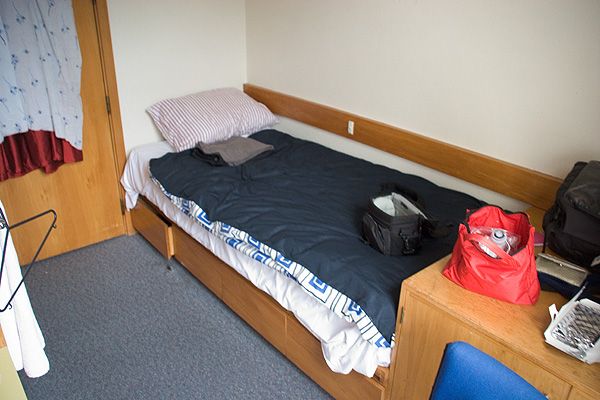 On Thursday morning Grant had to go to parade practice. I showered and had some toast and got ready for the day. I chilled out watching a movie on the laptop until it was time to go and meet up for lunch. After lunch we hot-footed it up to where the graduation ceremony would take place - I really wanted a good seat so I could take photos and video. I got a seat right in front ... and waited there for an hour and a half until the ceremony started. The waiting time wasn't too bad as I was chatting with the girlfriend of one of Grant's friends, who I had met before.
The ceremony was good and I was so proud of Grant, especially as he marched to get his award.
Here a couple of pictures of the
haka
that they did at the end - it was awesome! I was juggling two cameras at the same time so I could get photos and video.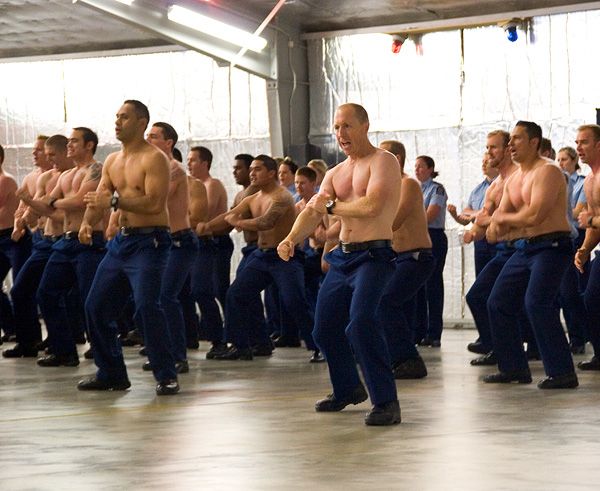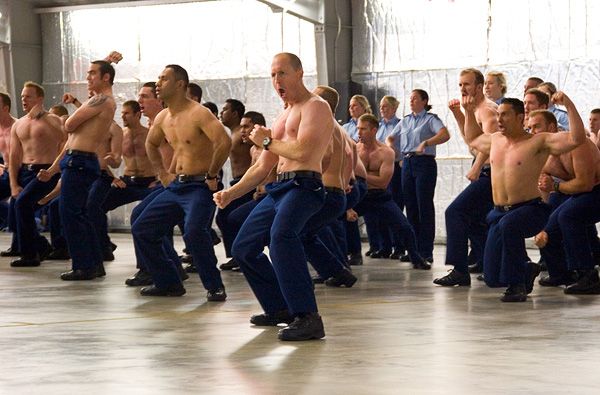 We had afternoon tea, then headed back to the room to chill out. I kind of dozed a bit in the afternoon, then it was time to get ready for the ball. Unfortunately it rained the whole time I was there, and I had a silk dress that would show dark spots if it got wet, so I bundled it carefully in the cover R made and draped some plastic over it and carried it under my umbrella to the building that the ball was in and changed in a room there. So here is the long-awaited reveal. I had a poofy petticoat to go under but in the end I didn't wear it - it would have been too much for the occasion.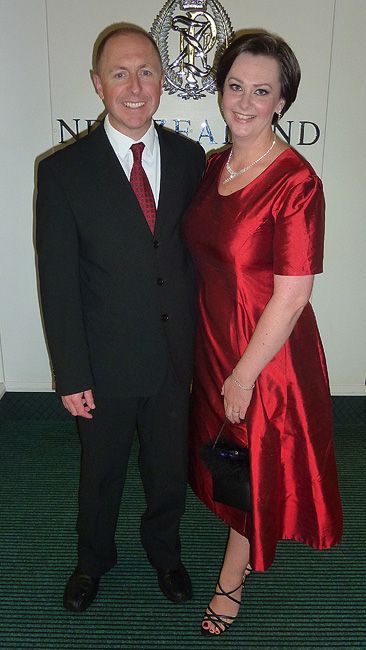 We left the ball at about 10:30pm as we were both shattered.
Friday morning we got up at 6am, got ready and finished packing. After breakfast I got a shuttle to the airport and flew back to Auckland. I picked up the car, went to the North Shore, picked up the kids and headed straight back to the airport for Grant. My flight was at 10am and his was supposed to be at 2pm but he managed to get onto a 1pm flight instead.
Back home sweet home and it's
so good to finally be together as a family!!!
Grant is done and we can finally move forward with our new normal life - whatever that is.
I feel kind of emotional and overwhelmed and absolutely exhausted.
We made it.