Grant went onto Google Maps and clicked onto the satellite view option. He then inspected the Waikato River near us to find a nice little sandy beach and we headed out there on Thursday evening to check it out.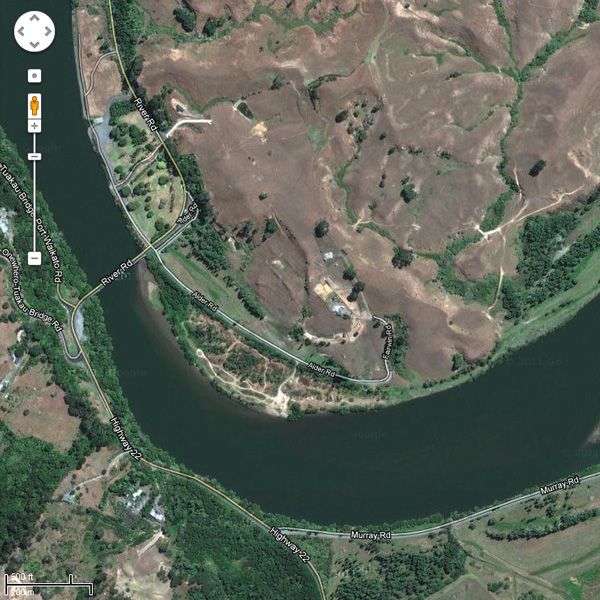 The water was a bit cold and it was late in the day (around 6:30 - 7:00 pm) but that didn't stop the boys having an absolute ball. They loved playing in the water and didn't want to leave - even though Noah was shivering.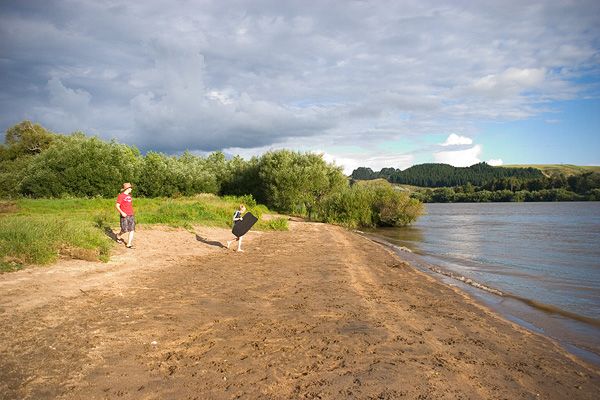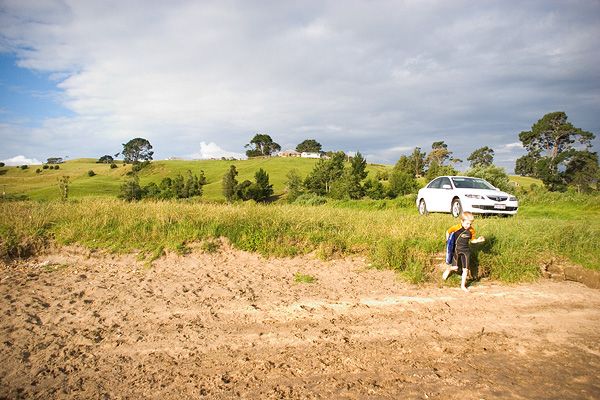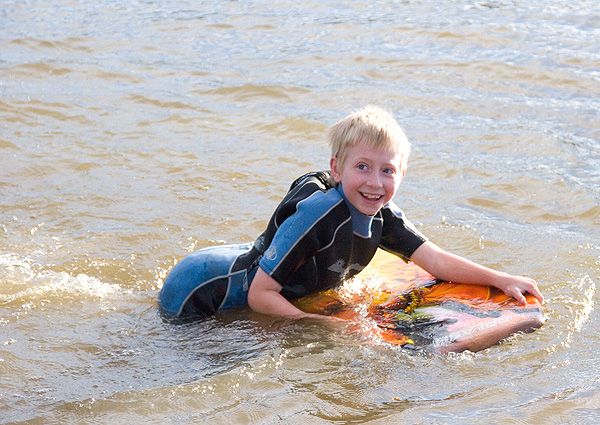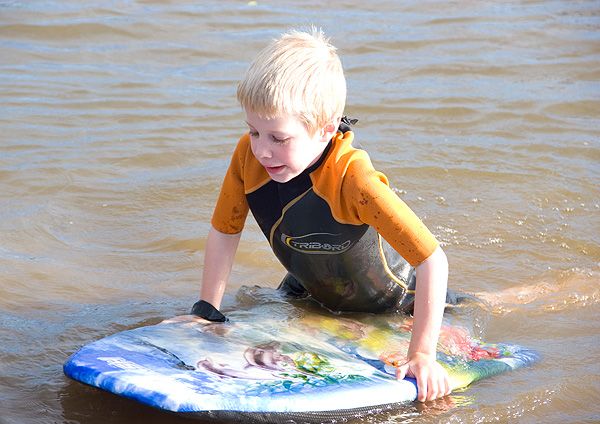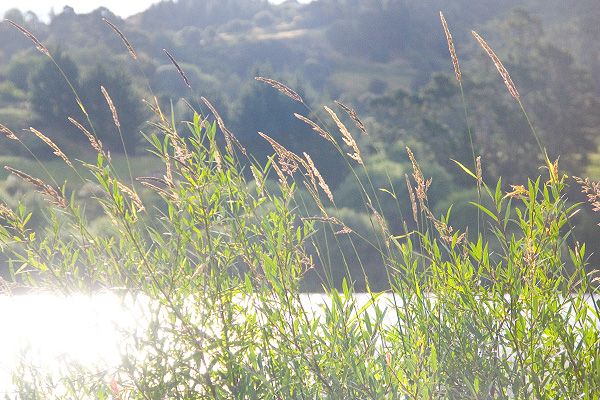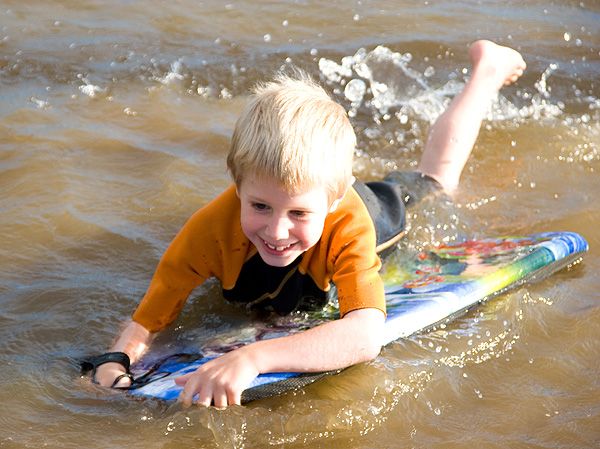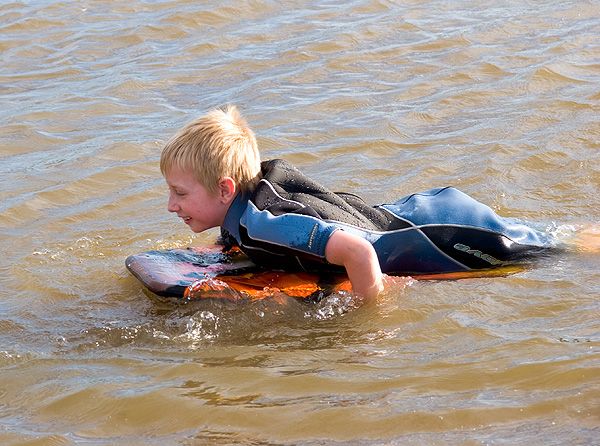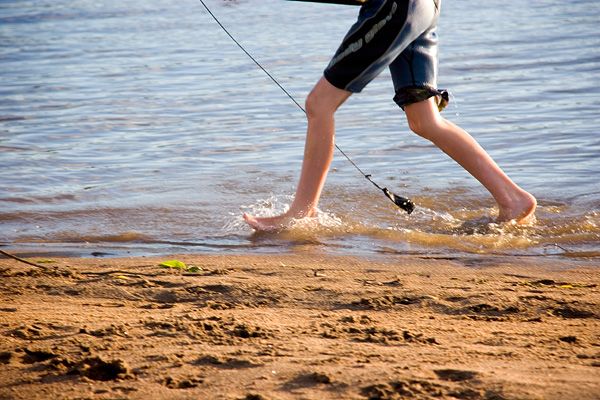 Grant ran along the shore dragging the kids on their bodyboards along the shallows so they skimmed the water, which they thought was great fun!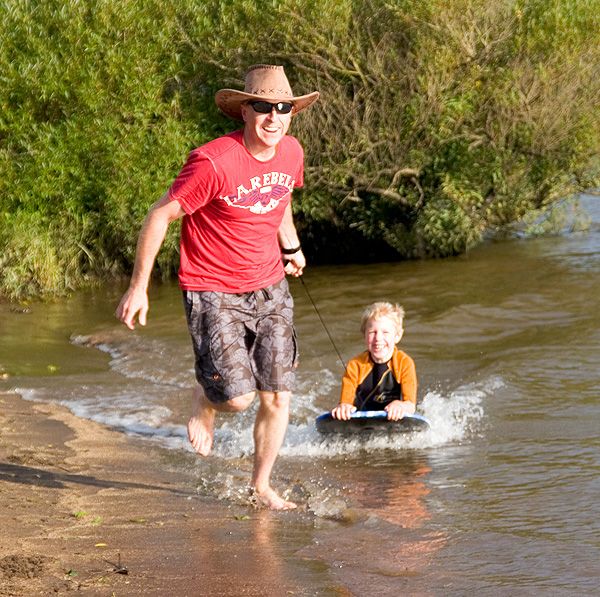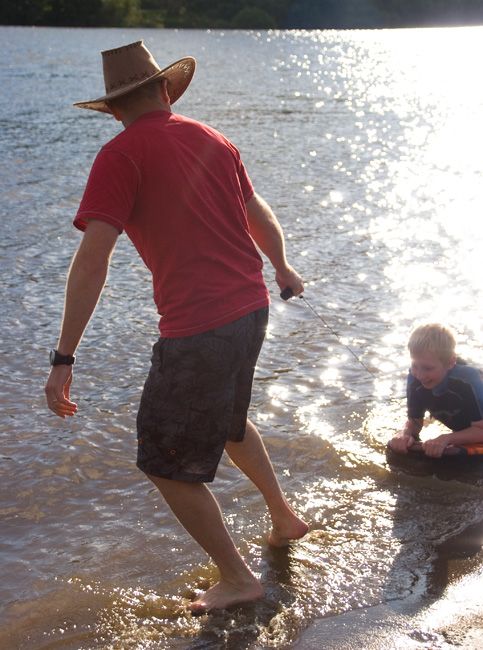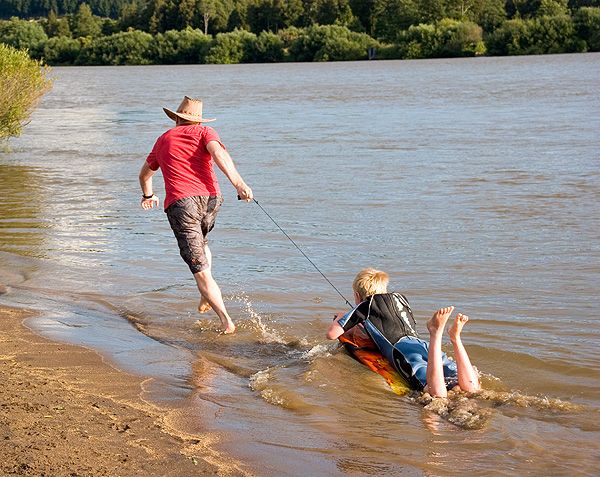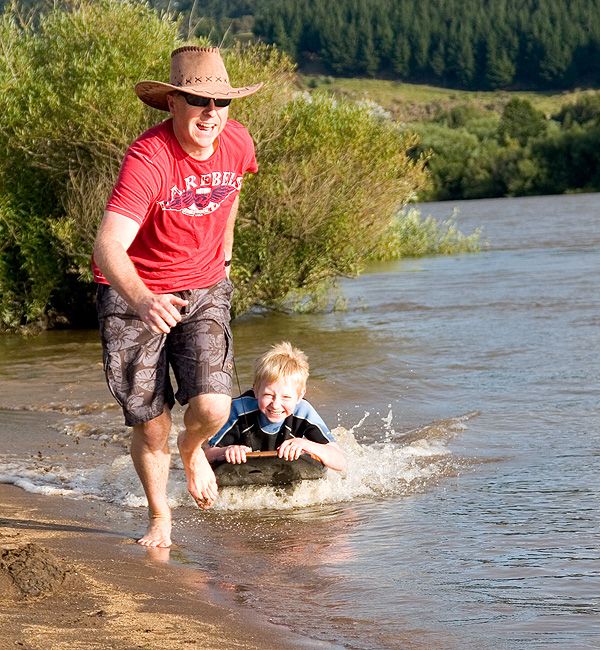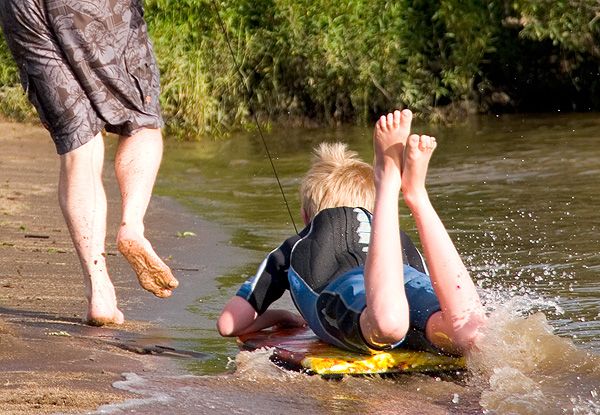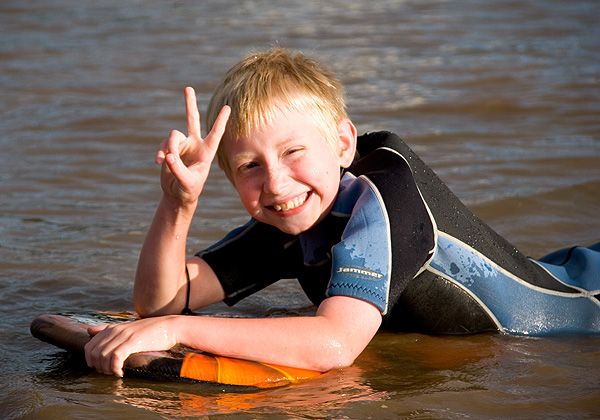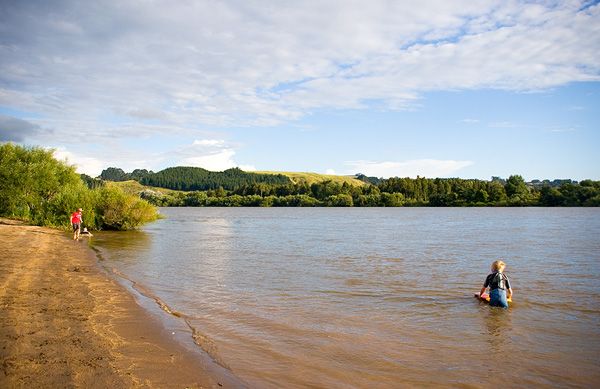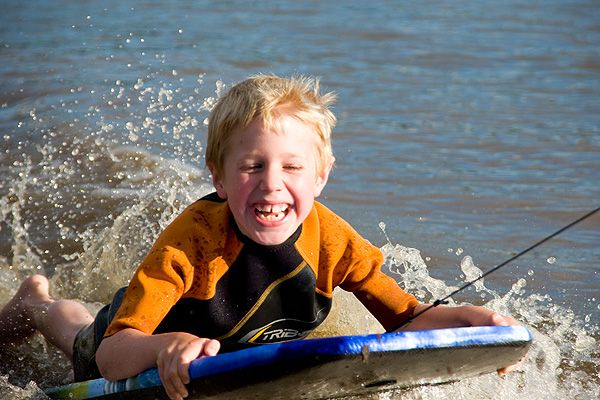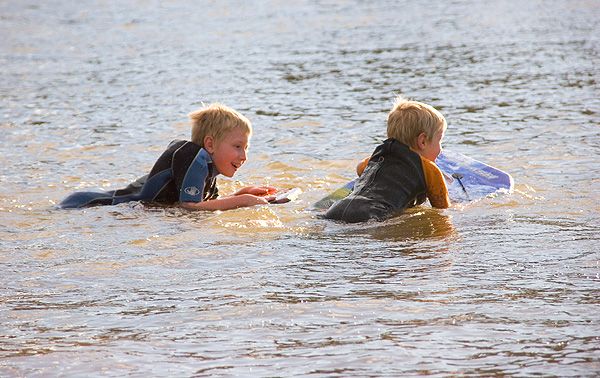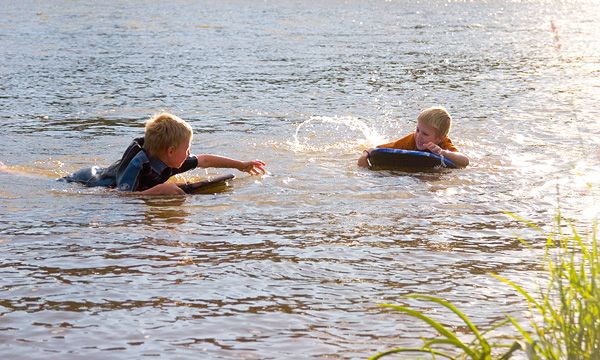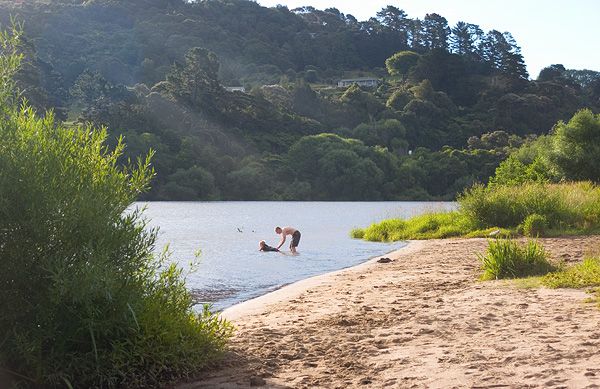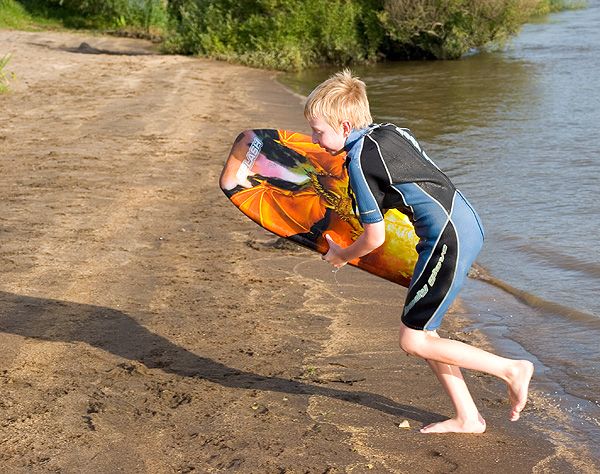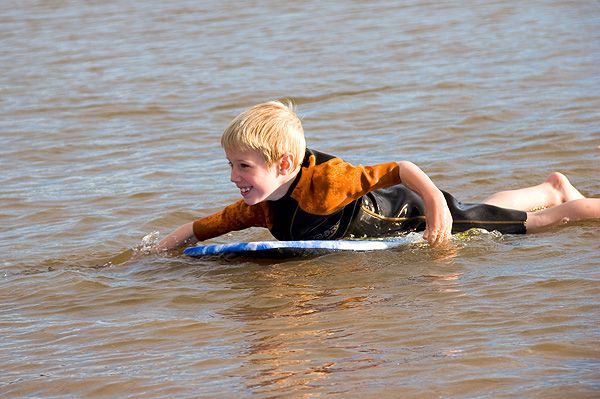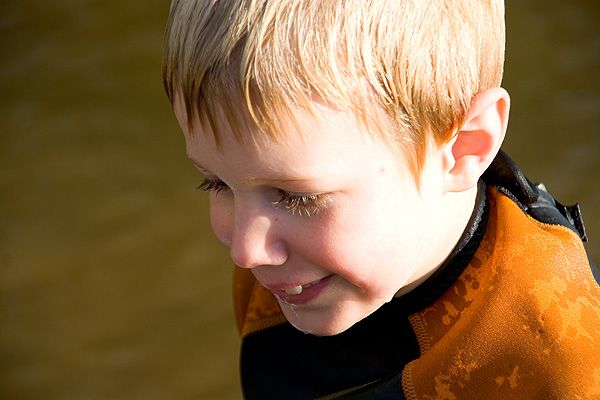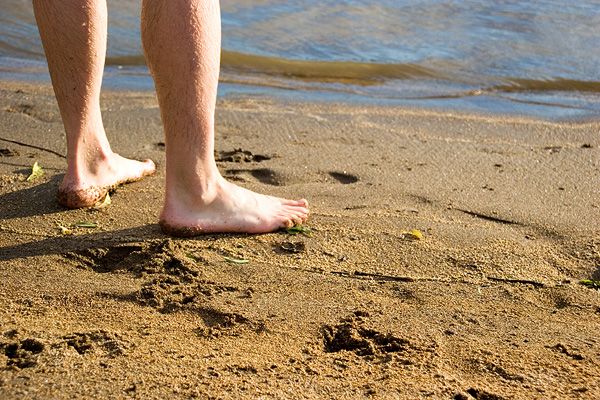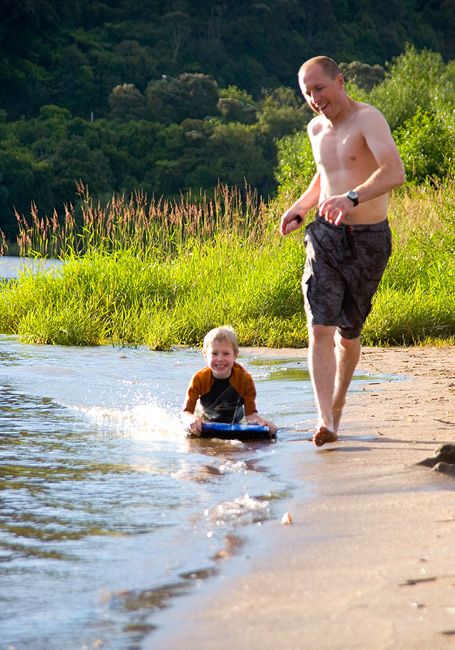 The water looks dirty here but it is clean, it's just the silty bottom that you see.