Remember this top?

Remember that
I accidentally ripped it
?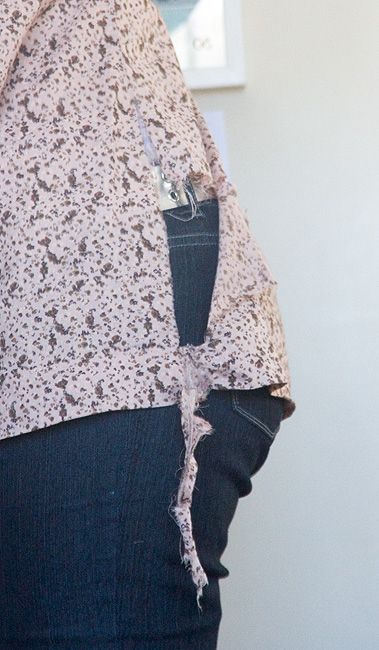 Well, it's been sitting in my closet waiting for me to get inspired. I wasn't ready to just ditch it. I liked that top, darn it! Finally I came up with the idea of how I wanted to rescue it.
Here's how it looked before:
And the unmendable rip:
I measured up to where the horizontal rip was and cut the blouse all the way around at that spot.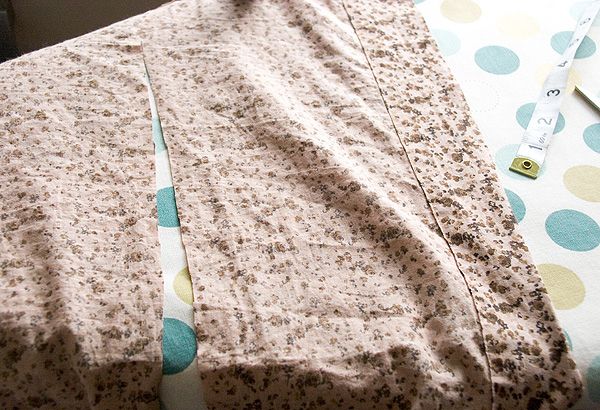 Laying the band that I'd cut off the bottom of the blouse on my ironing board I inspected the rip ...
... and cut either side of it.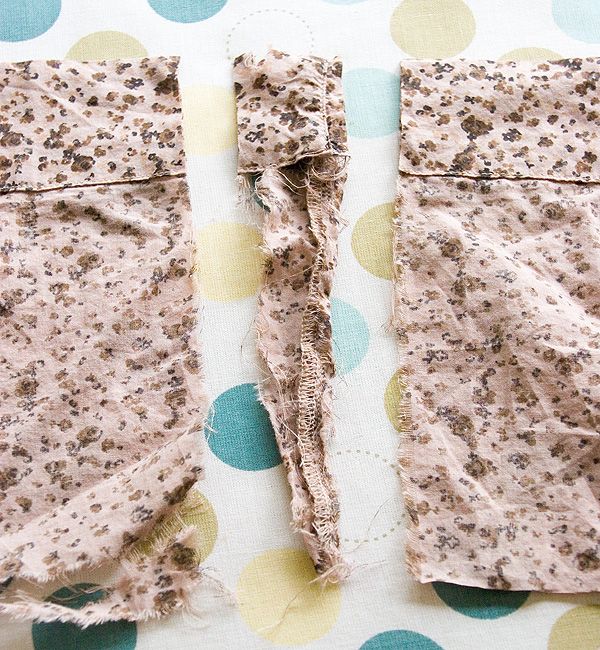 There was also another rip on the side ...
... so I cut an inch of fabric off all the way around to clear that away.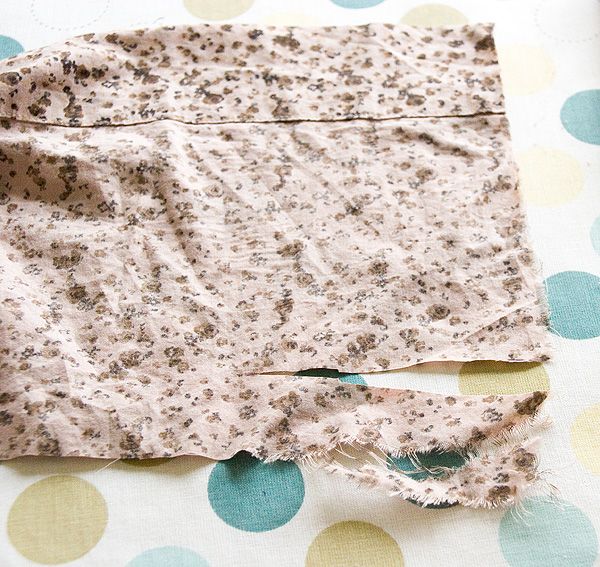 Then I sewed the two ends together so that the band was complete.
I decided to add some pin-tucks because I felt like it would add some sense to the band that would be added to the bottom of the blouse. (It made my brain hurt. I felt the evil Maths lurking in the wings but managed to do it without using my nemesis!) And yes, I know the thread is technically too dark for the fabric but it was the closest match I had. I wasn't going to go to the shops with kids in tow. We all know
how that ends
.
Then I moved on to the top part of the blouse. I mended the side rip:
Then I attached the pin-tucked band to the bottom of the blouse: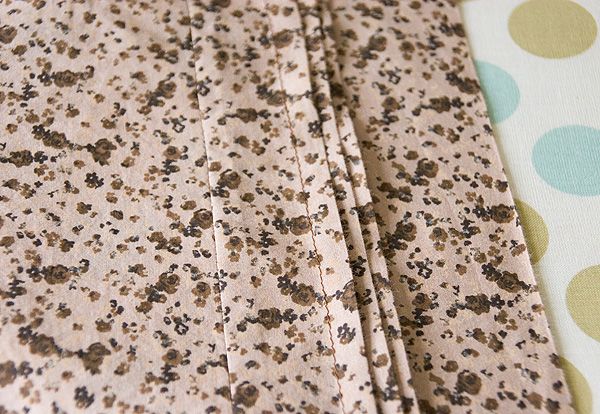 I also shortened the sleeves. This kept them in proportion to the shortened blouse and also makes it more versatile - it's easier to throw a cardigan over it now so I can wear it year round.
And here is the finished product:
Before and after:
And here is how it looks on - photograph courtesy of Noah.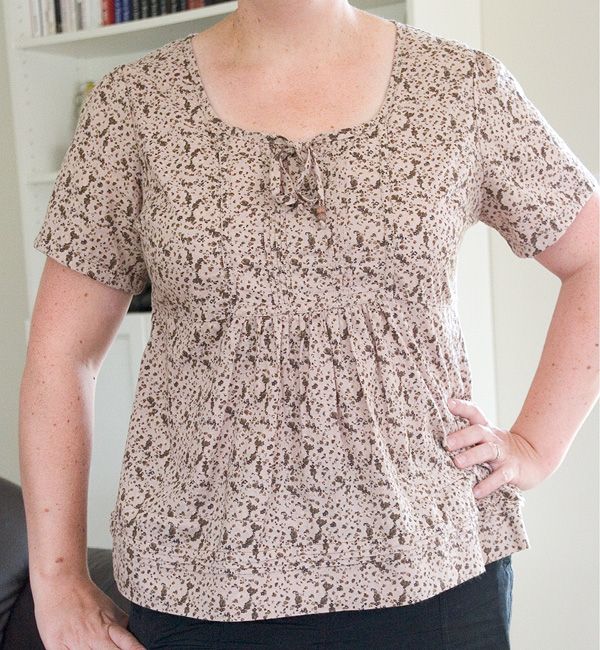 Overall I'm very pleased with how it came out and with the fact that I can still wear it. I've been wanting to try my hand at remodeling some clothes that I don't wear and this blouse was the perfect thing to practice on as it was "ruined" anyway. Hooray for experiments that work out!