Daniel complained that he was bored of his clothes but I knew for a fact that there were some items that he never wears. We went to look through his wardrobe. I pointed out this greyish-purple t-shirt and he said he didn't like it because it was too plain.
I asked him if he wanted one of his own designs on it, but he wanted a particular character (
Bowser Jr
from Super Mario) and he asked if I would trace it for him.
I found a picture on the internet, printed it and rigged up a makeshift light table - basically a semi-transparent plastic tub upended with a lamp inside - and traced it onto his t-shirt with fabric marker.
Daniel added the wording to the sleeve.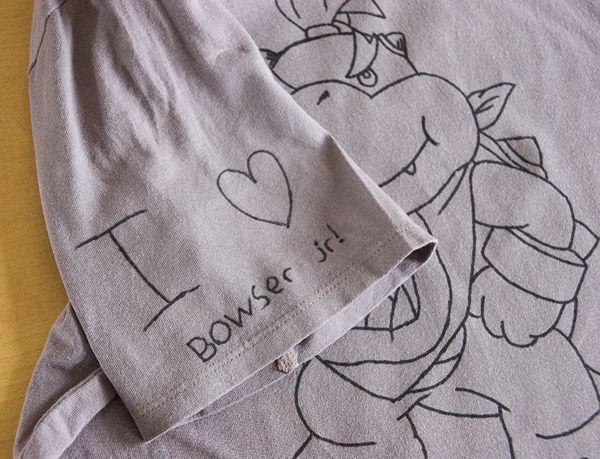 I took the advice of a reader and ironed it - hopefully it will keep the marker from fading in the wash. Here it is on Daniel, who loves it and is now happy to wear it. (He said he didn't want his face showing.)