Our kitchen has taupe cabinets, beige walls, brown tiles and countertops which are a mix of those colours. It's great to have a neat, neutral kitchen (especially because we are renting) but I wanted to add some personality and colour.
One of the things I did was buy these magnetic frames (on sale for $3 each) for the fridge, and had two photos printed and found one of the boys when Noah was a baby and Daniel was 4 (SO CUTE!)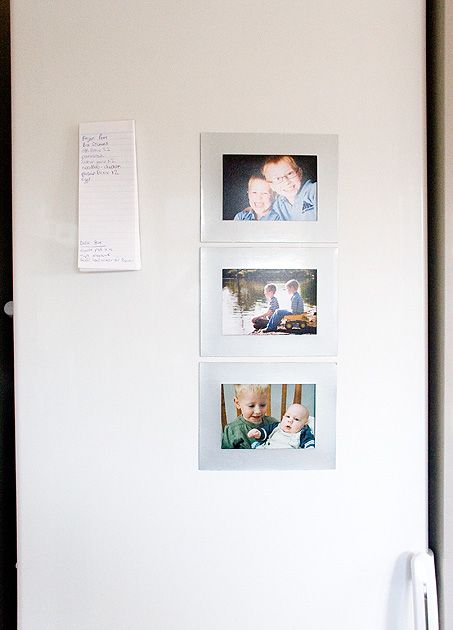 They were still looking a little dull so I covered them each with patterned paper for a pop of colour. I just used glue stick so it should be easy enough to remove the paper and change it if I want to switch things up in future.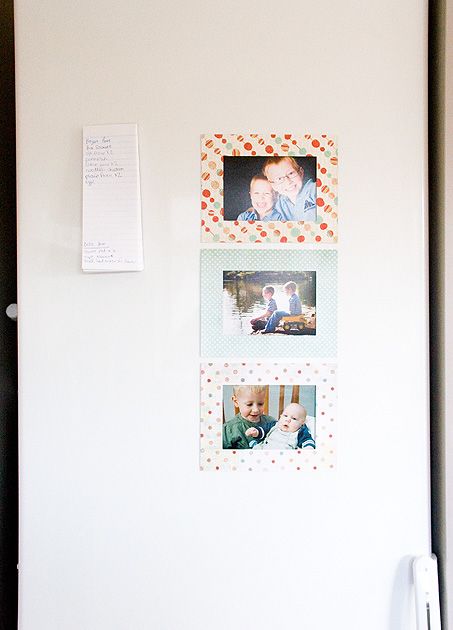 I love it!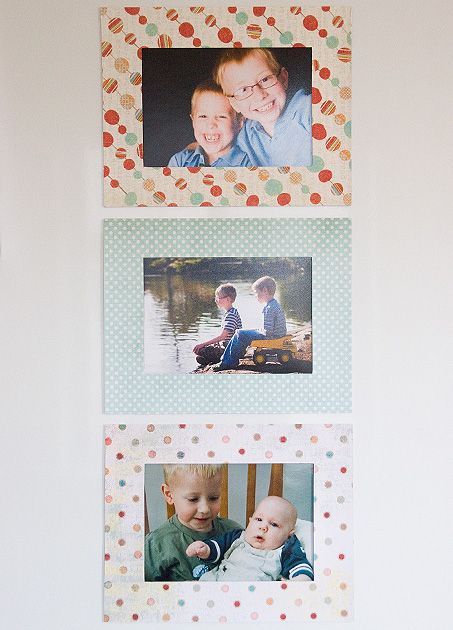 Check back tomorrow for another add-some-colour and customise-that-item post, then I'll do a full reveal post on Tuesday.