In my quest to
add some personality and colour to the kitchen
I decided I had to have some red-and-white polka dots somewhere. I'm kind of obsessed with polka dots right now; red-and-white in particular.
I bought this red biscuit (cookie) tin at The Warehouse. Although apparently designed for only a single biscuit ...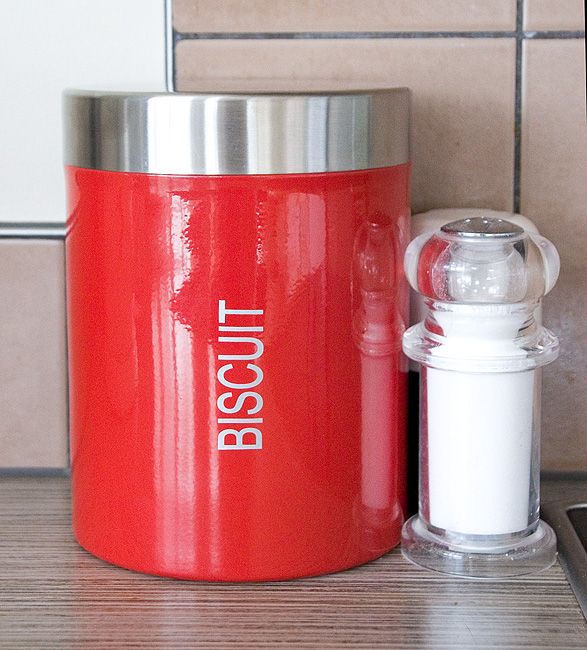 ... it is big enough to use as a utensil holder next to the stove.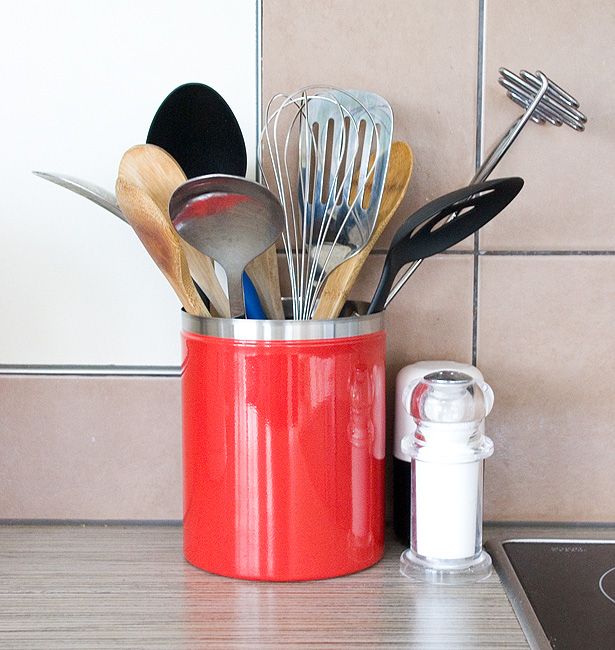 First, I used a dry-wipe marker to plan out where I wanted my polka dots to be.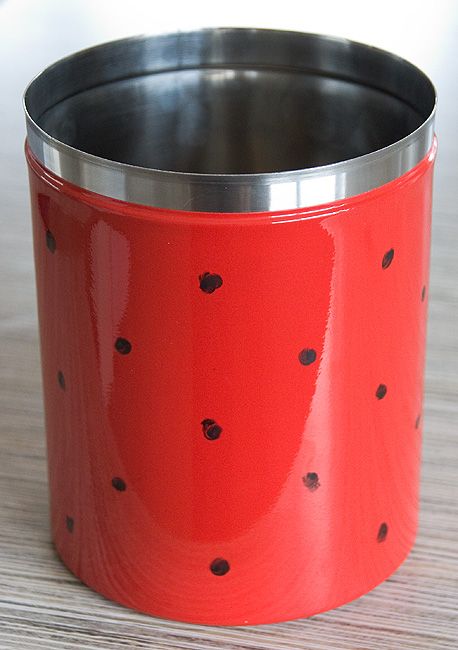 Then I went around the tin with my white paint marker (best invention ever!) ...

... and individually rubbed off the black dot and drew on a white one. I didn't mind it looking hand-painted and uneven, which is a good thing.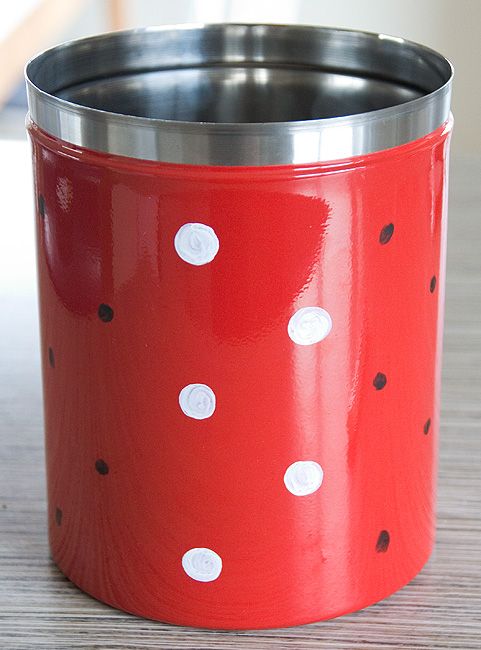 The dots were still looking a little transparent so I used a small brush and white acrylic paint to go over each one. Voila, some red-and-white polka dots for my kitchen. I love it and it makes me smile when I see it :)