Here is how our very neutral kitchen looked before: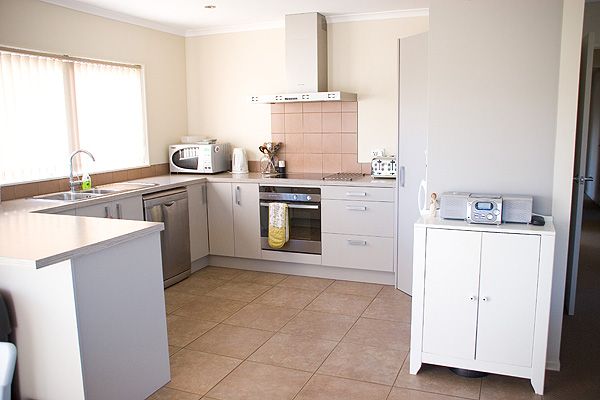 And here it is today: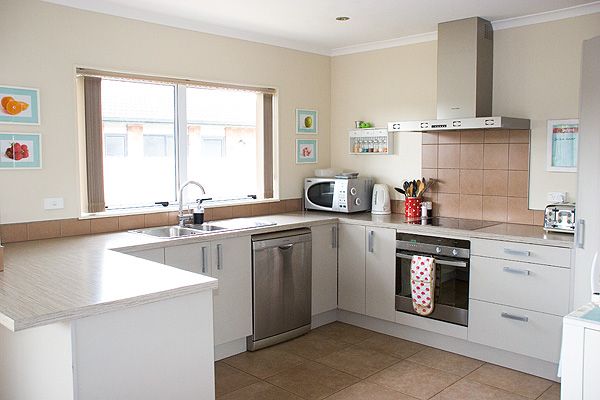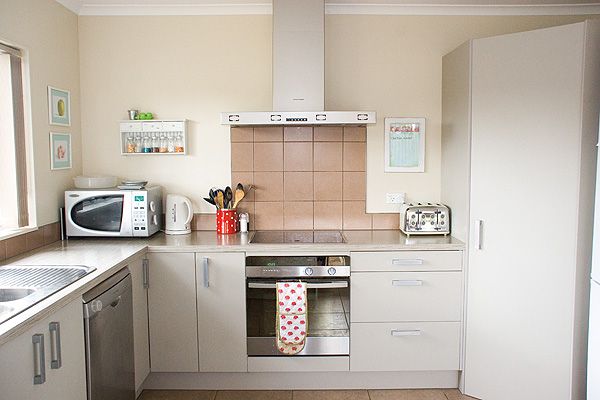 Starting off with this little cabinet (which holds our drinking glasses, ramekins and a few serving bowls) - I added
this table runner
to the top.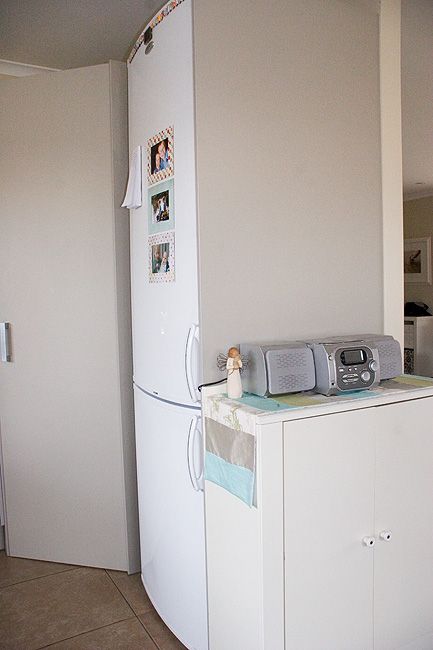 I showed you
the fridge frames
two days ago. Colour is also brought to the fridge by some
marble magnets
that I made years ago. We do use them occasionally to hold small notices on the fridge but I usually like to keep the fridge clutter-free, with only the picture frames and my magnetic shopping list.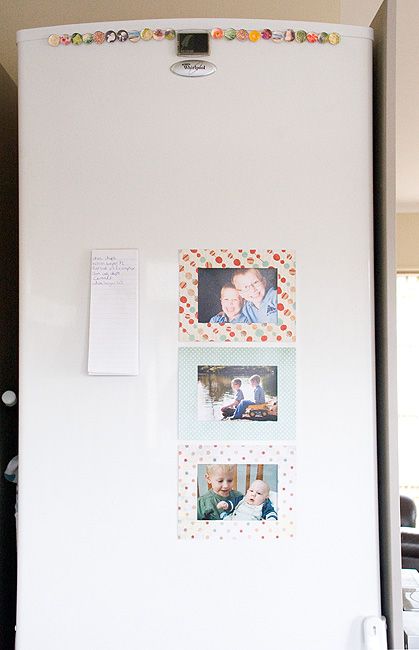 Here's the opposite wall. I added these painted frames and pictures a while ago.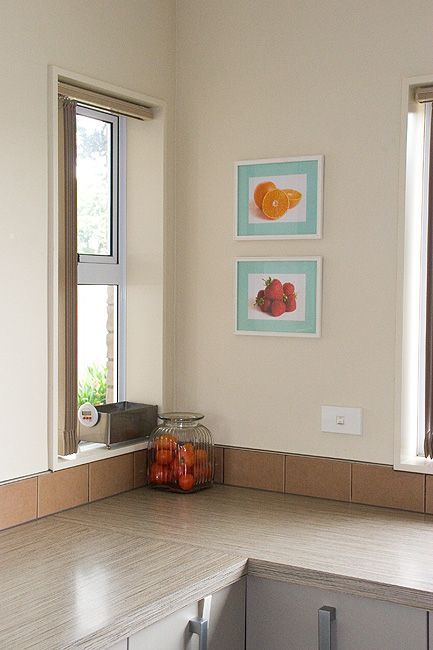 A cookie jar (the lid broke) is used to store the tomatoes from out of our garden.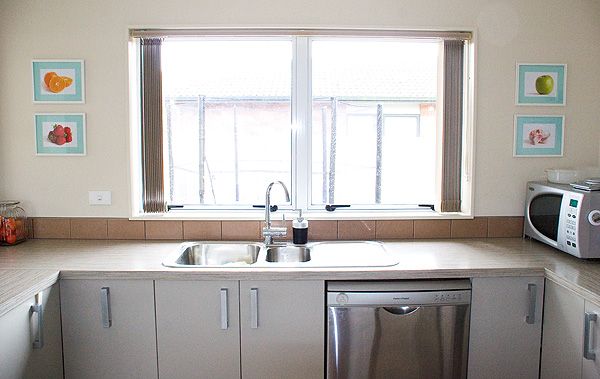 Here are the pictures that I used (photos taken by me years ago, and I added the frames in Photoshop).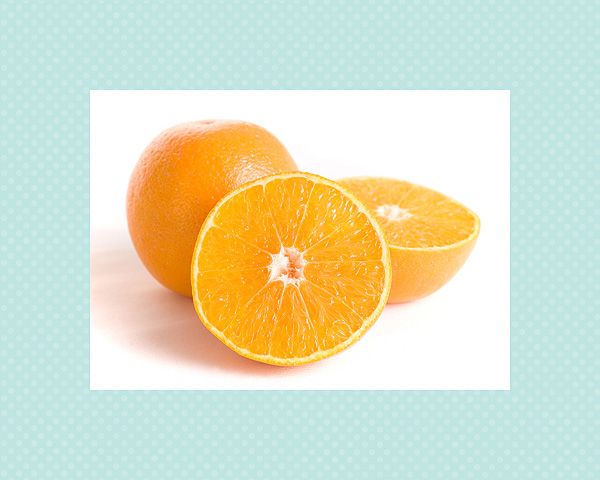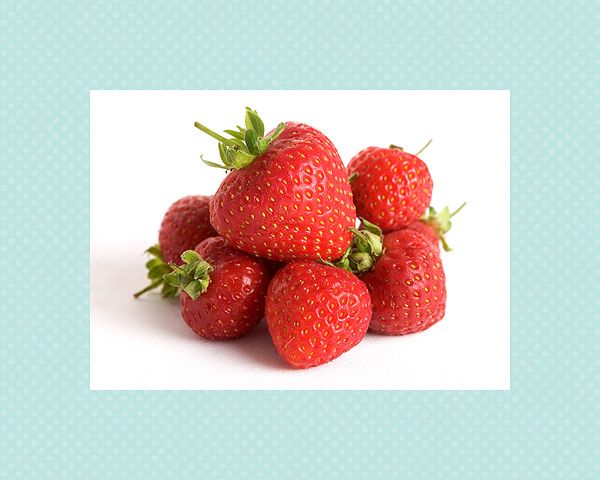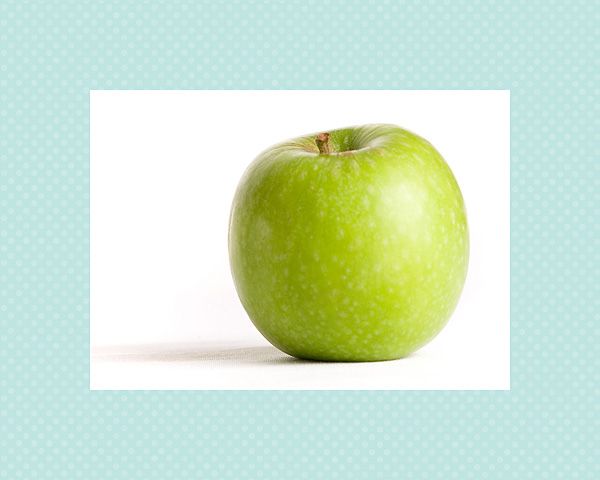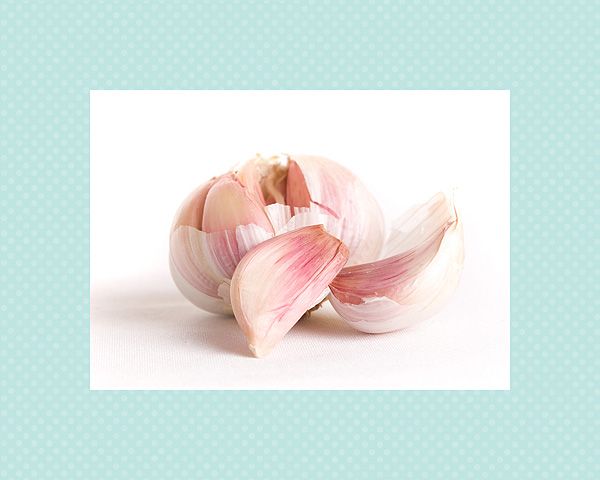 Here is the corner with the microwave: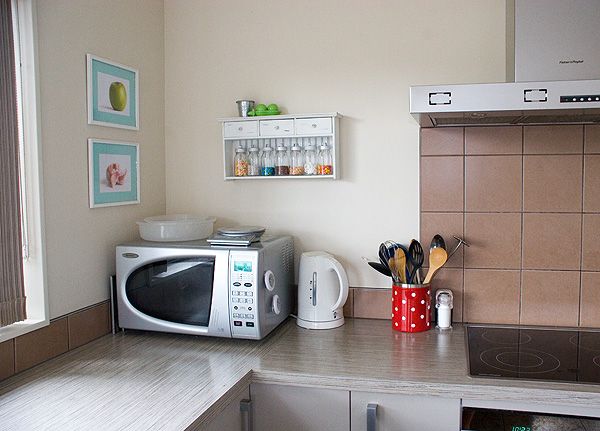 HOW CUTE?! This little shelf, that I've had for years, is my favourite feature. Seeing the sprinkles makes me happy. The little tin holds birthday candles, the drawers hold my icing nozzles and edible glitters and the pea pod salt-and-pepper set was $3 at a local thrift store and I
love
it. So cute!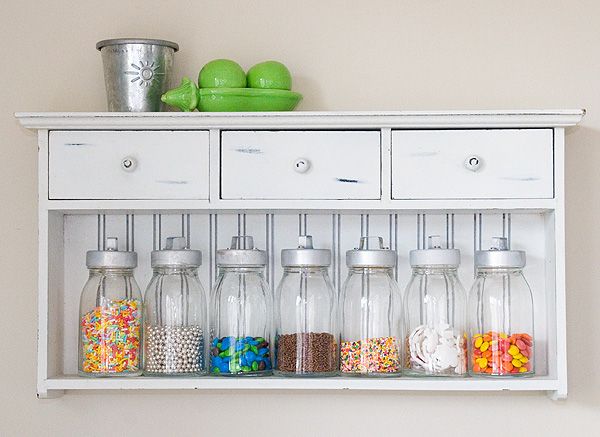 Above the toaster I added an old frame that I had (it was, in fact, previously also
used as a menu
) customised with some scrapbooking paper and stickers. I now have a place to jot either what we're having for dinner each day, or a week's worth of planned meals.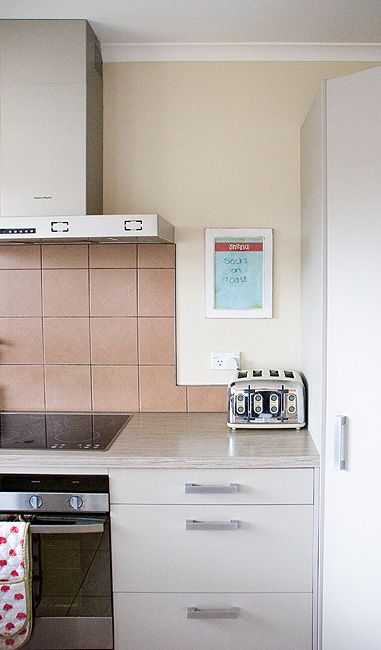 In case you are wondering, my kids are constantly asking, "What's for supper?" and I usually reply, "Socks on toast." They only complain about whatever I make anyway; why give them more hours to do so? (Or, you know, I could actually write what we're having so they won't have to ask.)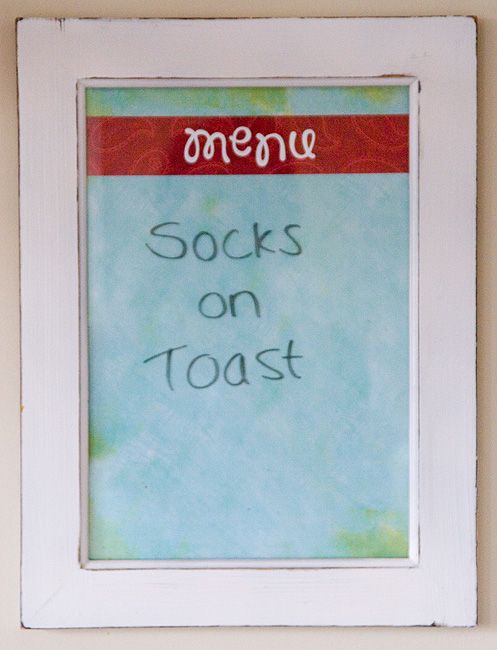 So, that's our updated kitchen. Thank goodness for clean-release velcro for hanging pictures and shelves! It's so much nicer to see pretty things around me as I work in the kitchen - especially my shelf of sprinkles. I would like to add a bright and funky soap dispenser and ditto oven gloves but neither of those are necessary expenses. It will do for now. The best part? The only expenses were the cookie jar, pea pod salt and pepper set and the clean-release velcro to hang things.