I mentioned in a previous post that I'd be altering some of my clothes and I was asked to show how I do so. I honestly don't really know what I'm doing but having been inspired by Cotton & Curls (
click here
for her clothing-alteration tutorials) I thought I'd have a go.
I love this chiffon blouse but it was slightly too big for me and had epic cuffs (they're folded over here).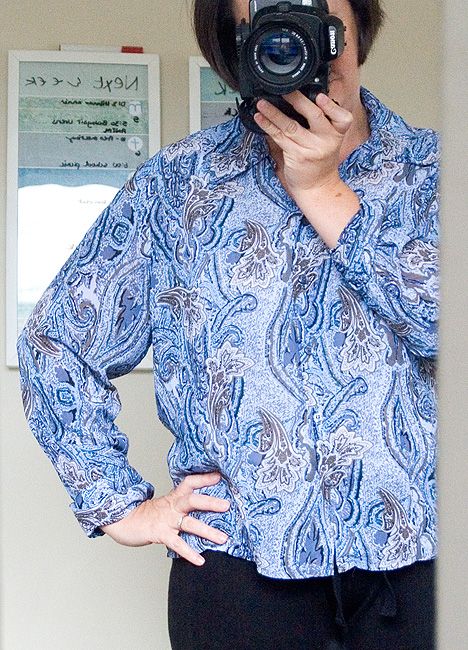 I turned it inside out and used safety pins to pin where I planned to take it in. This enabled me to turn it the right way and try it on to make sure it would work okay, without pricking myself. I took it in about an inch at the underside of the sleeve and along the sides, up to the waist.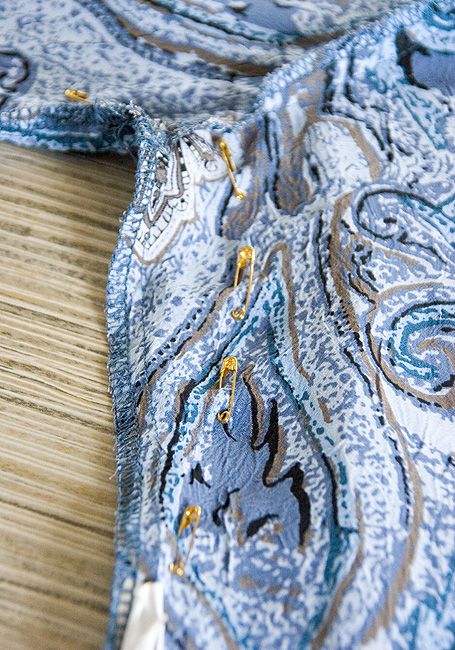 I also lopped off the sleeves (you can see here how I pinned the sleeve and where I ultimately sewed it to take it in):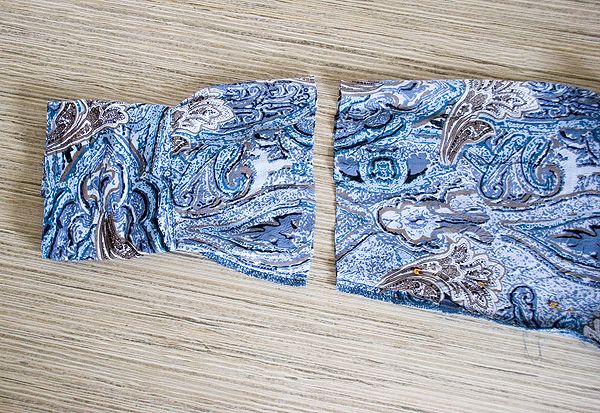 When I was happy with the fit I took the safety pins out and replaced them with regular pins, for easy removal while I sewed: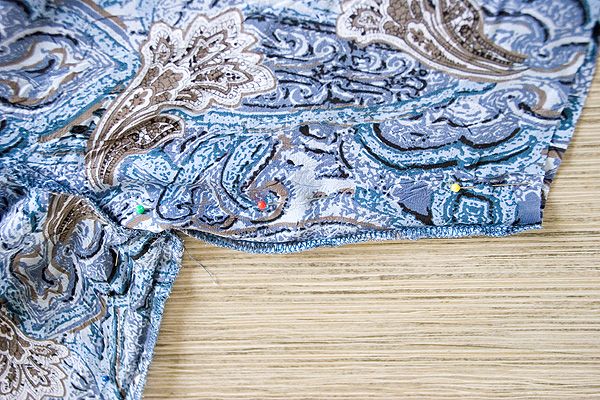 I sewed the seams and hemmed the sleeves. After stitching the seams you can trim off the excess fabric and finish the raw edges with zig-zagging or overlocking (serging) but I just left it on as it is thin fabric.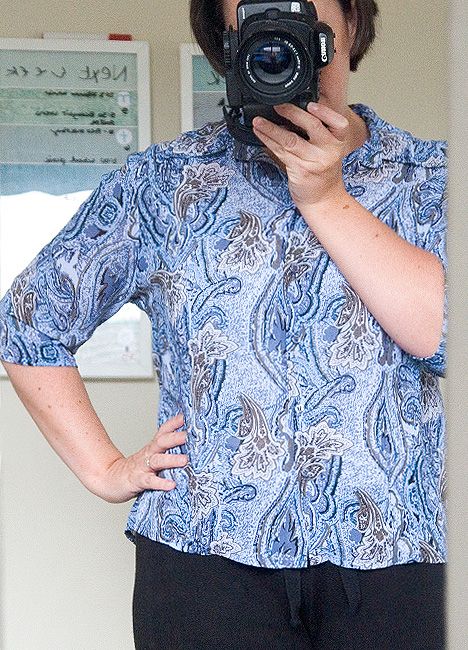 Voila! A better fit. Here's a before and after: