This is our breadmaker.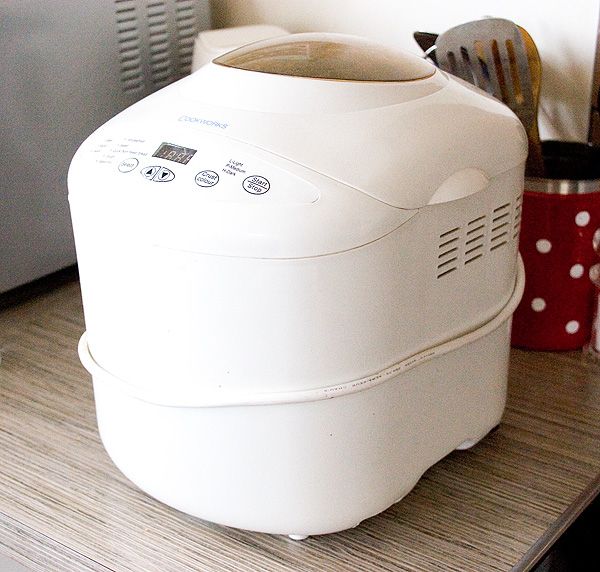 It sits on the floor of the pantry when not in use, and the trailing cord bugged me. So I wound it around the breadmaker and fastened it to the side ...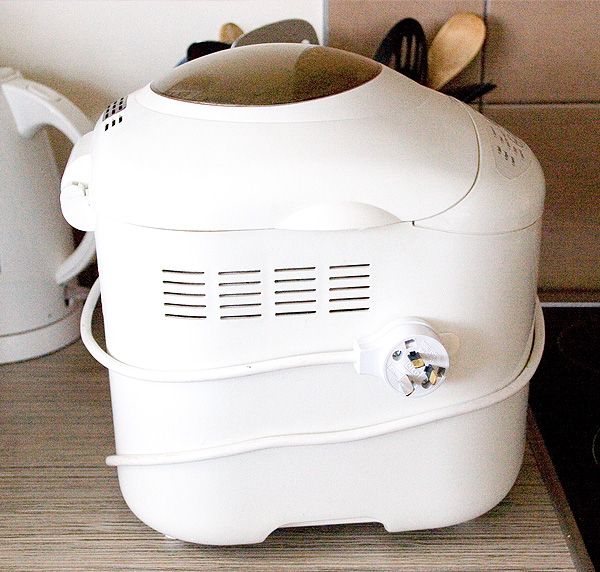 ... with a clean-release velcro picture hanger. (Regular adhesive velcro would work too; I just used what I had).
So much neater!
Here is a good resource to save on Home and Garden retailers -
http://mamma.com/code_category/home-and-garden/