You know those ribbons that are now inside the shoulders of pretty much every top that you buy? (Even though you hardly ever see hanging loops inside skirts anymore, grr.)
I hate them. They always work their way out of the top and hang out. I usually just cut them off.
But then the clothes slip off the hanger, right? (Or what if your top doesn't have those loops in the first place?)
Here are a couple of ways that I keep the item on the hangers:
1) Put the hook of the hanger through the tag, if it's a suitable one: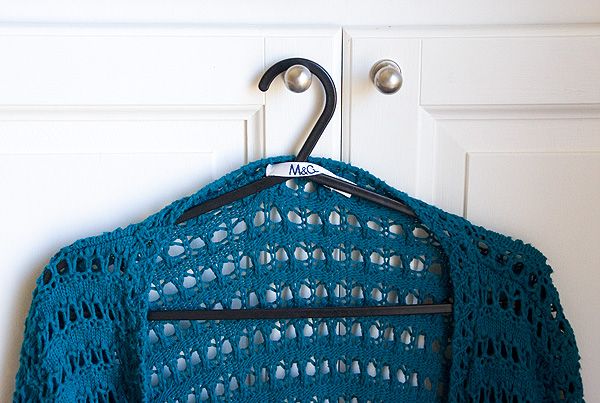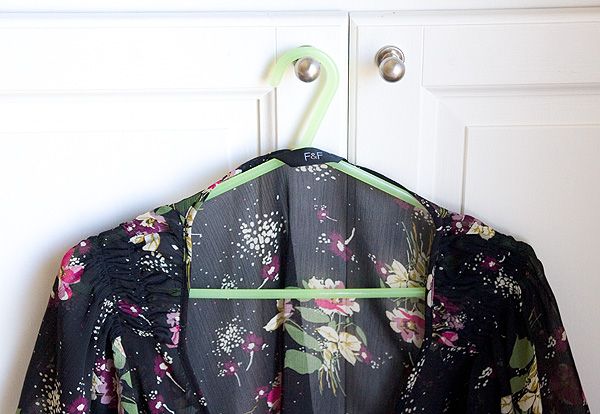 2) For lightweight jersey items that won't crease, such as this cardigan, tie the sleeves into a loose knot: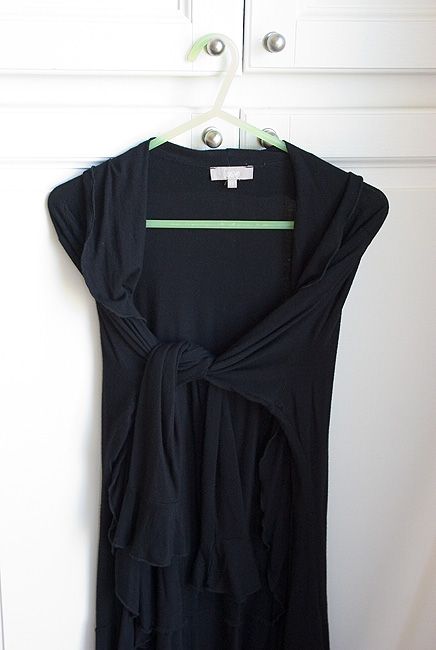 You can also just tuck the sleeves back over the bar of the hanger.