In our home there are four people. When we have guests visiting there are obviously more. I wanted to find a way to effectively mark whose drinking glass is whose, so that when you see a bunch of glasses sitting on the kitchen counter you'd know which one was yours.
There are plenty of ways of doing this. Wine glasses are particularly easy to mark - just clip a traditional wine glass charm around the stem - they come in plenty of cute styles: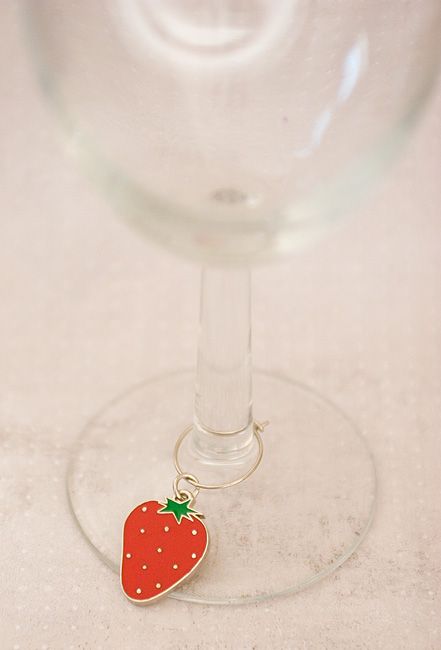 Or you could dip the base in chalkboard paint, as seen on Pinterest (although I would imagine you could no longer put the glasses in the dishwasher, which is a dealbreaker for me.)
However, I don't know about you, but we don't generally use wine glasses on a day-to-day basis. (They are a bit tippy and awkward in the dishwasher, for one.) So I had to find a method that worked for our glasses.
I do like stemmed glasses as you don't generally need coasters with them. I got these glasses from Ikea a while ago and when we lived in the UK we used them daily.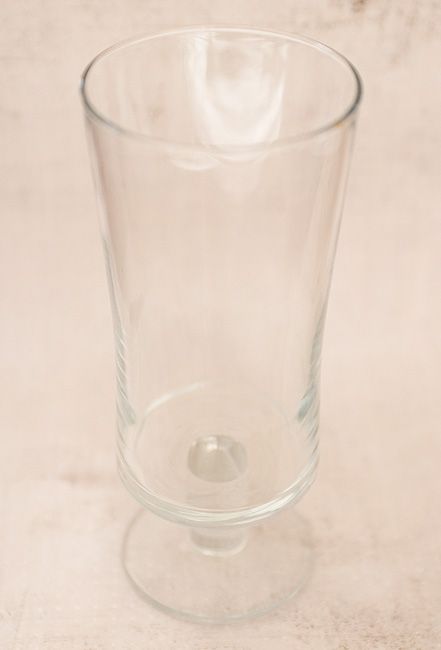 The stem is thicker than a wine glass stem so the charms didn't work. We took to using dry-erase markers on the base to state who the glass belonged to: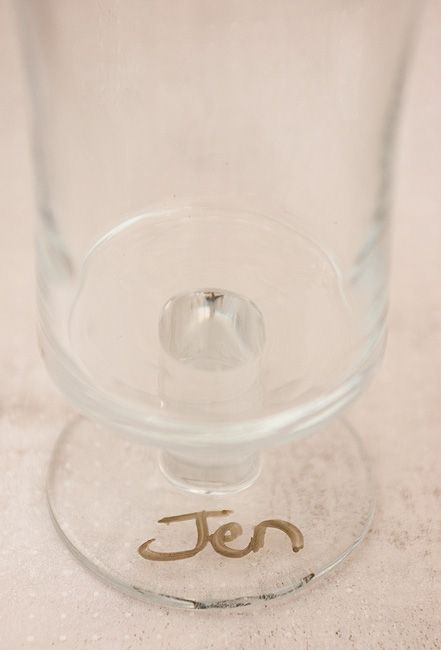 If I was having a bad day, I'd place a warning on my glass and my family knew to tread lightly.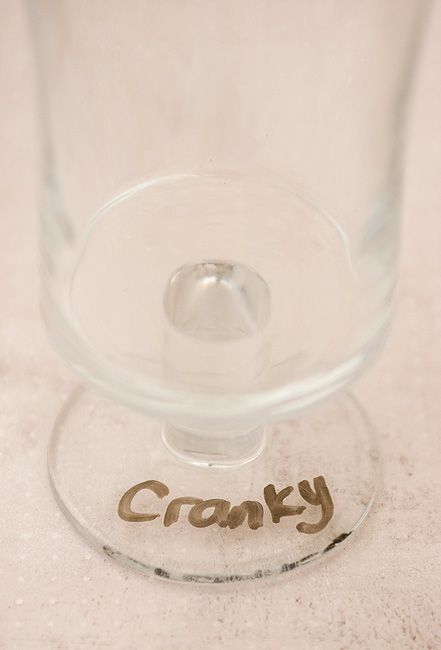 But here in New Zealand our dishwasher's top rack has slightly less headroom than our UK one so these glasses are awkward and don't fit right. We now use tumblers or tall glasses with no stem / foot.
The dry-erase marker doesn't work as the drinker's hand wipes it off when using the glass.
While still in the UK I came across
Vacu Vin glass markers
- tiny shapes with little suckers to stick to the side of your glass - and bought some, even though I thought they are quite expensive. I just thought they were so cute and unique: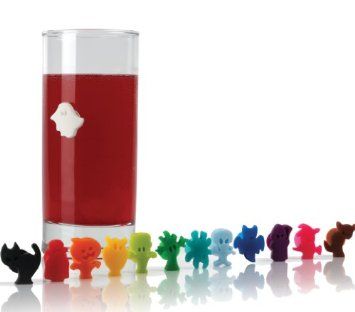 HOWEVER ... they don't keep their suction and tend to fall off. Boohoo! Cute but useless and a waste of money.
For a while we moved onto rubber bands but they were a bit of a pain - they break and we didn't have a good variety of colours in our pack.
Then I saw window cling stickers at the dollar store and bought this pack (it was a Christmas pack but it's all mixed up now):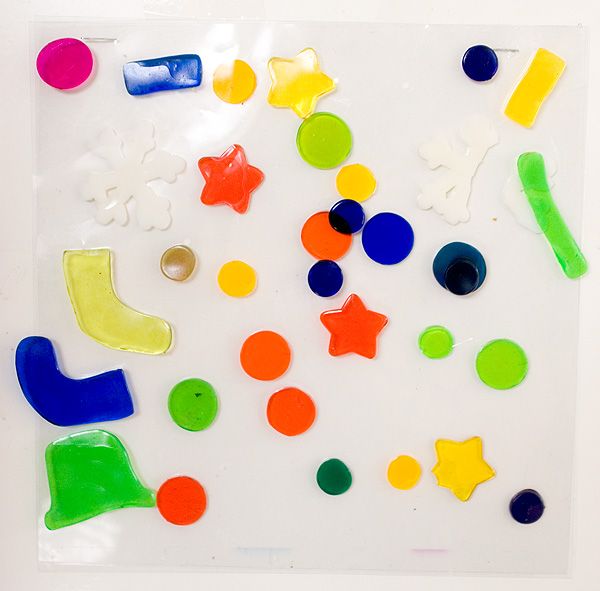 They are thick-ish gel shapes that have no adhesive - they just cling to glass and are excellent for marking drinking glasses!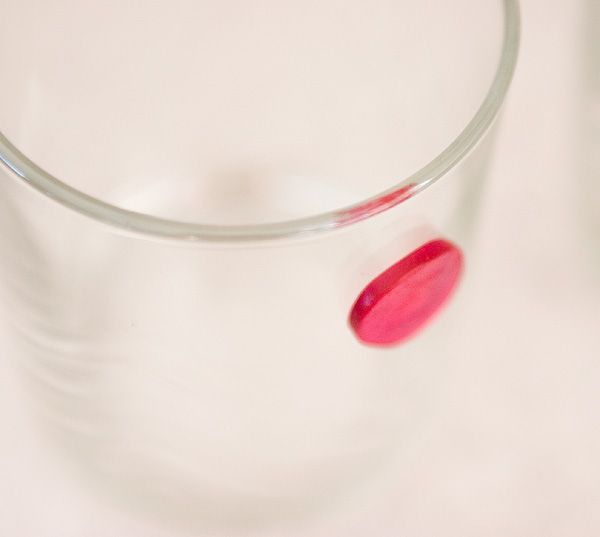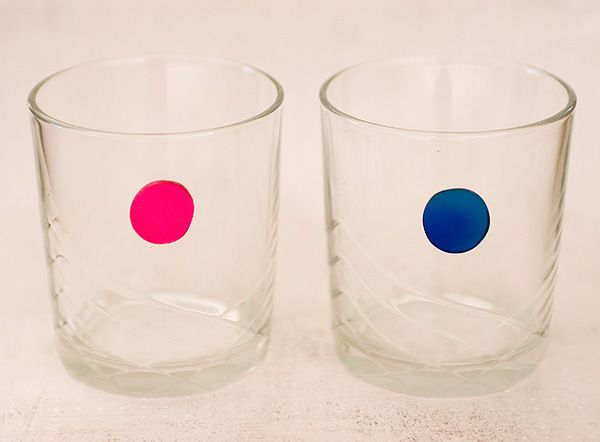 I keep the sheet of stickers inside the cabinet where we store our glasses: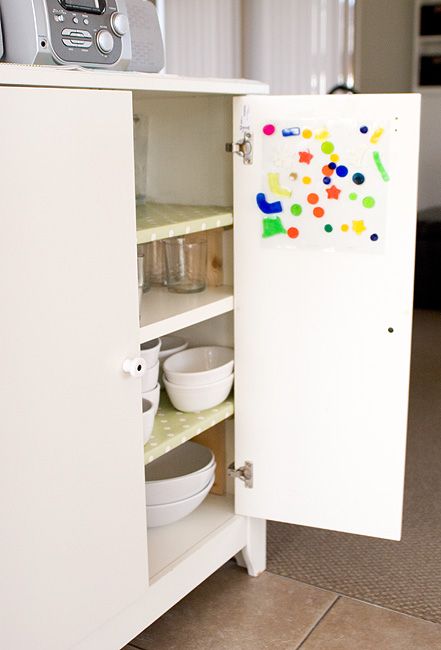 But because I use my pink circle every day I tend to just stick it to the fridge overnight: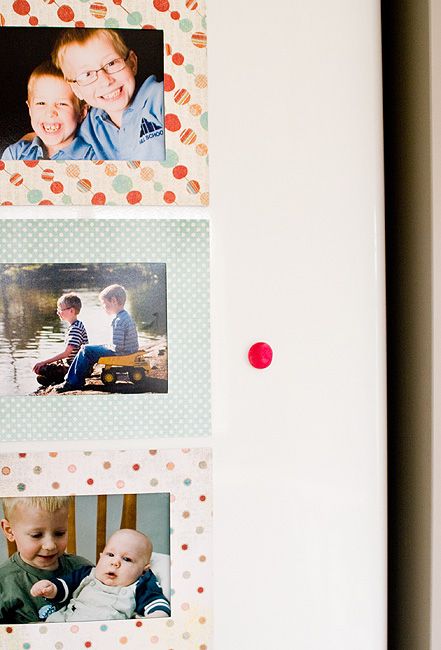 When they lose their stickiness just rub them under running water and they come up sticky again.
It's a small thing but finding a solution that works perfectly for us and is cheap makes me happy!