My
cousin Di
and I were talking about two-toned cupcakes and we came across this product called
Batter Babies
. If you click the link you'll see that essentially it's a piece of plastic used to divide the two colours / flavours of cupcake batter.
I decided to make my own out of plastic from empty milk bottles.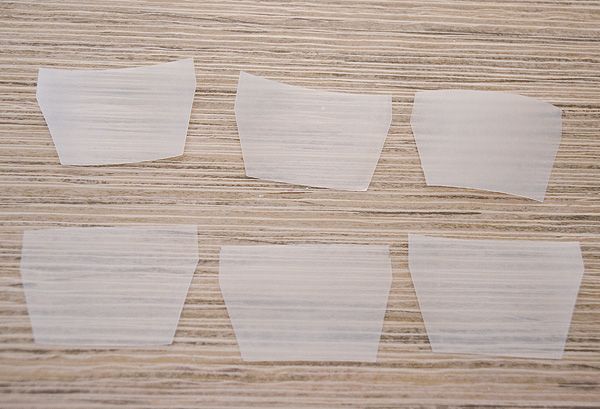 I simply held one in an empty cupcake case ...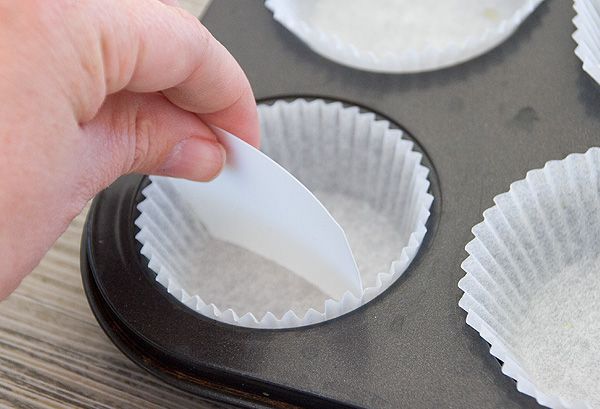 ... and filled one side with chocolate batter and the other with vanilla: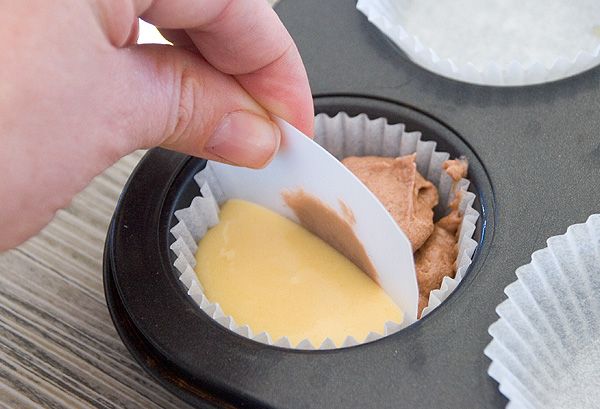 Once I'd pulled the plastic out I realised that it probably wouldn't bake with a neat dividing line due to the different consistencies of the batters:
I went ahead and baked two as a test: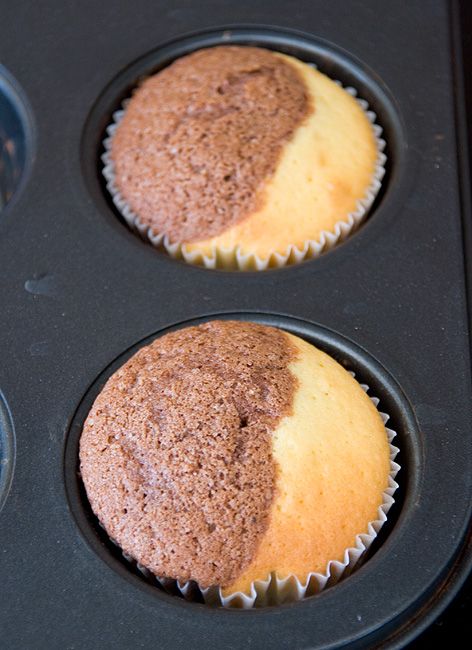 So, no perfect division of flavours but a fun twist on a cupcake anyway.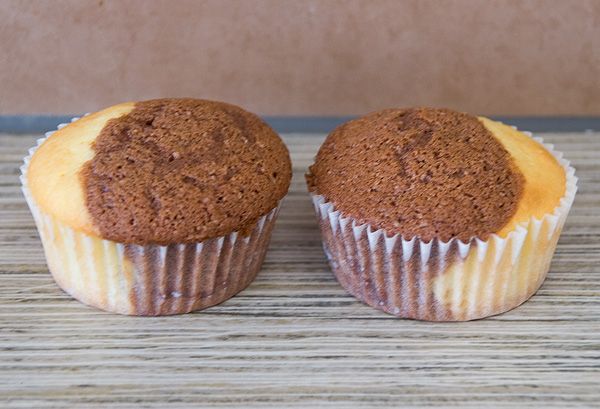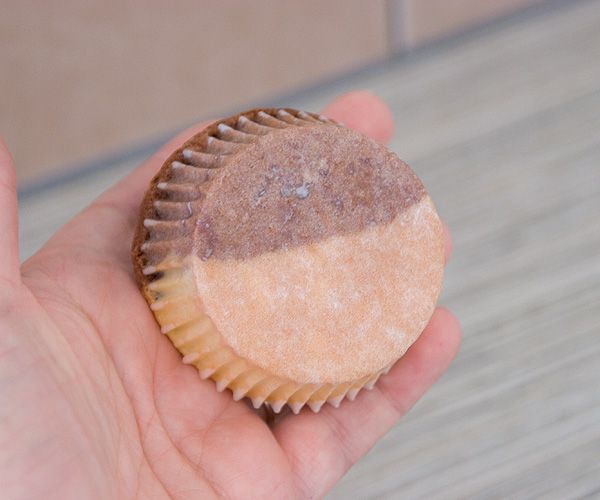 I'll try it in future with similar batters for a better result. In the meantime, these cupcakes got a "thumbs up" from Noah!