Grant was picking out which boat he wanted before we even got to New Zealand. It's free to dream, but not free to acquire a nice fishing vessel. And sadly there is no money available for big boats right now.
But rather than give up on the dream he and his fishing buddy (our neighbour Paul) decided to make a plan and make it happen.
Plan A
The original plan was to buy two inflatable rowboats, string them together and tow them out with
Paul's jetski
. Grant was very excited the day his boat arrived ...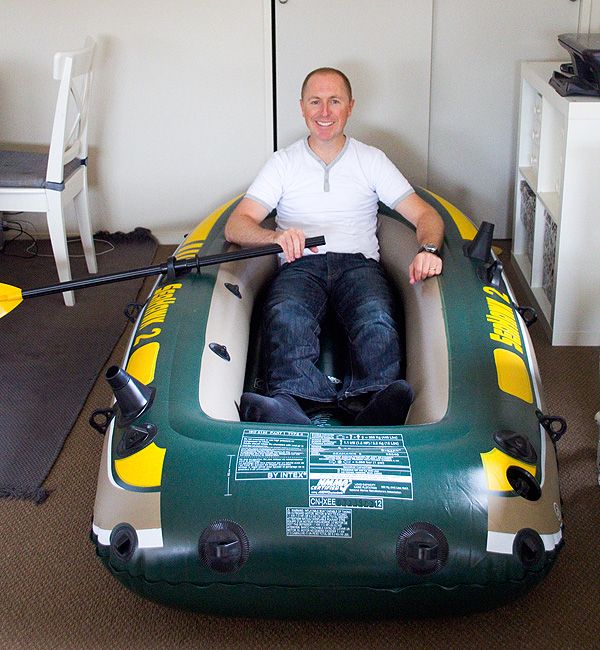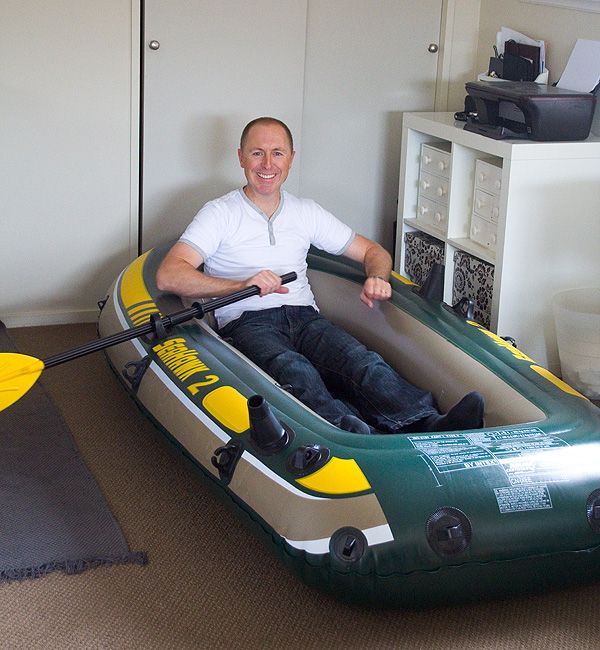 ... but soon realised that there wasn't much space in the boat once the chilly bin (cooler) and tackle box was added.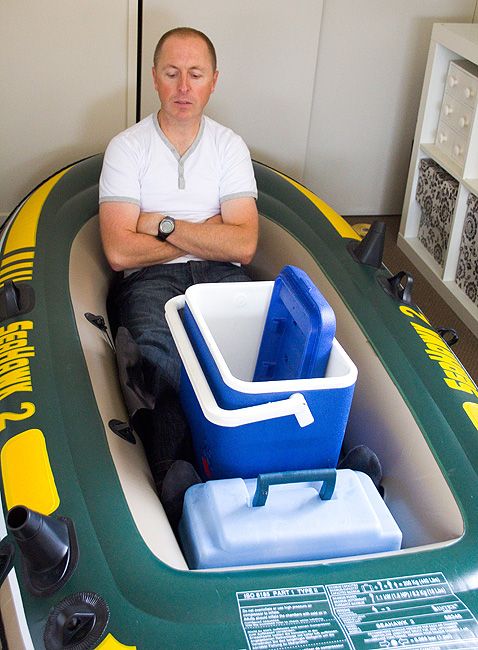 So it was on to Plan B. Not that the 2-man rowboat above would be wasted. Just watch and see.
Plan B
Along with the 2-man boat above they decided to buy a 6-man inflatable boat. Although the 2-man one is fairly robust, the 6-man one is even more so, made of the same sort of materials that surf lifesaving boats are made of.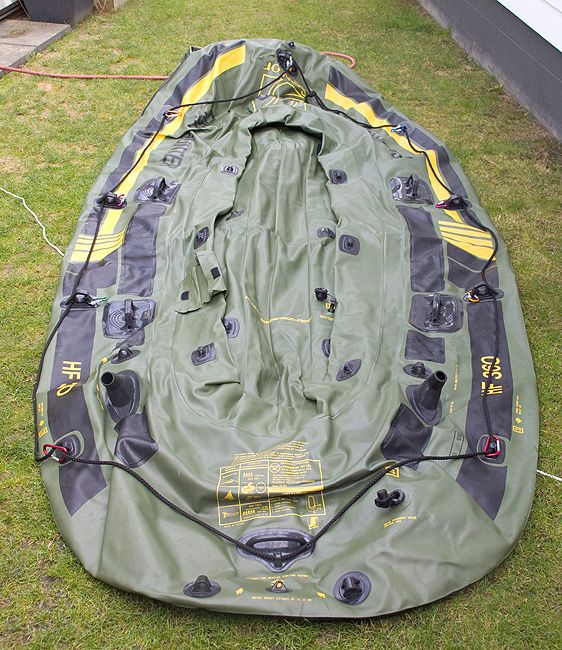 It has three inflation chambers, which also makes it a little safer if it springs a leak - if one of the chambers punctures it will still float. Here's a shot of Grant pumping it up with Paul's air compressor: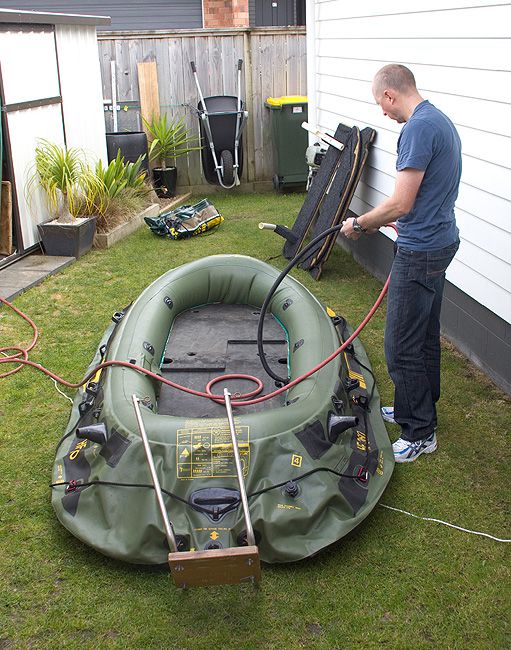 Another bonus is that it is designed to take an outboard motor.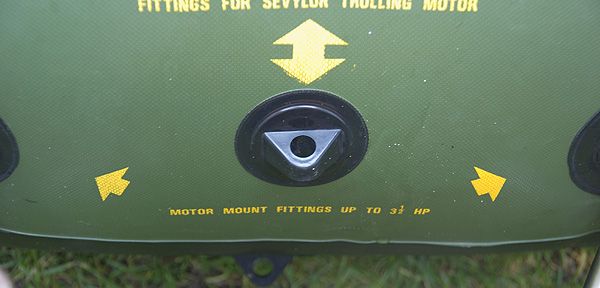 So they invested in a second-hand 2hp motor to go onto it:
Here is the entire rig, which has been all tricked out - you can see how they tow the smaller boat behind like a trailer for extra gear or children. (If the two of them go out fishing by themselves they don't take the smaller boat.) I will do a separate post detailing all of the modifications they have made.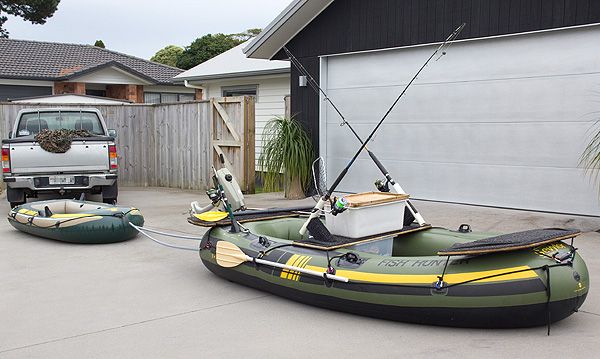 Two happy fishermen!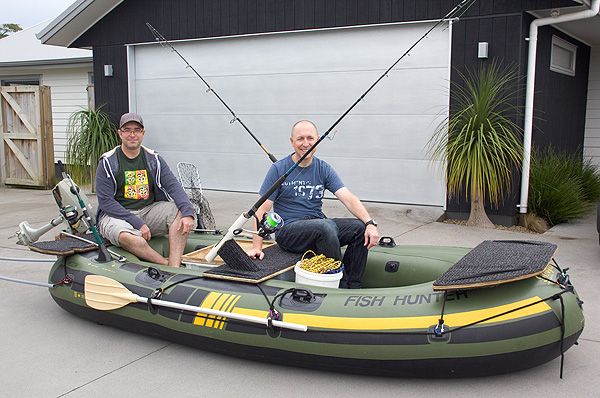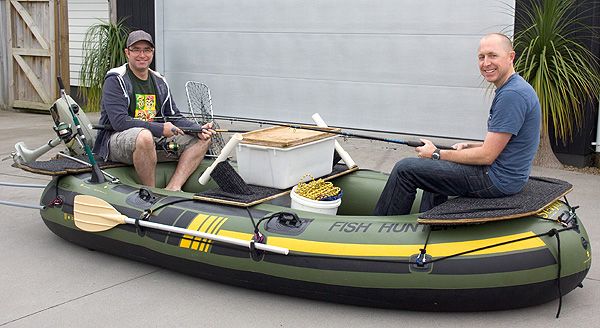 More details on the modifications and specs, costs, and a post on their first couple of fishing trips coming up!