Here's how Grant and Paul tricked out the boats. First of all, for those interested, here are the specs.
Small boat: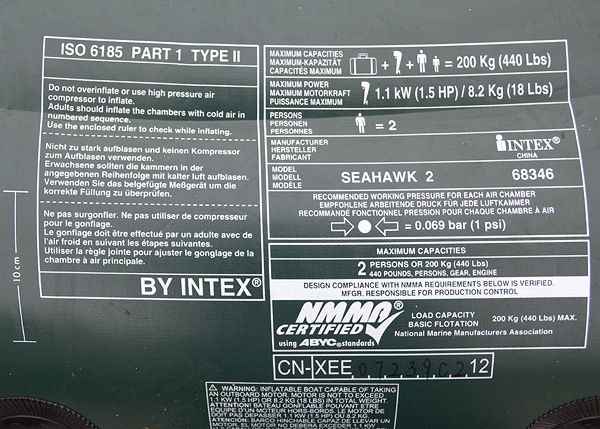 Big boat: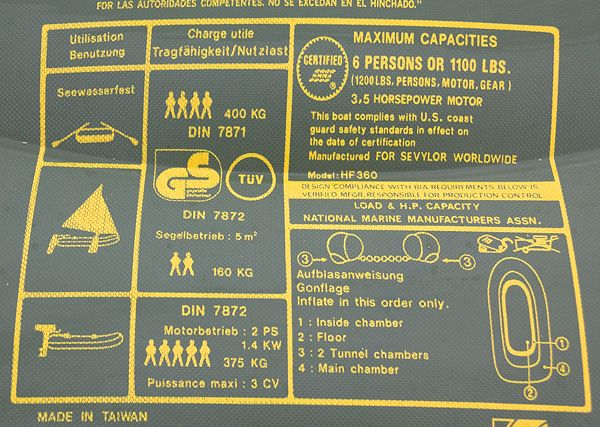 Here is how the big boat looked to start with, with one bench added (I don't have a shot of it totally naked):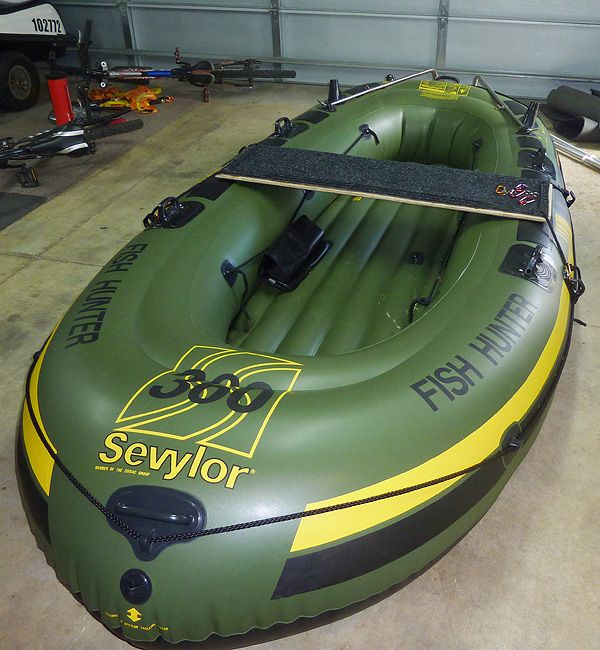 They designed and cut plywood seats, ground the edges ...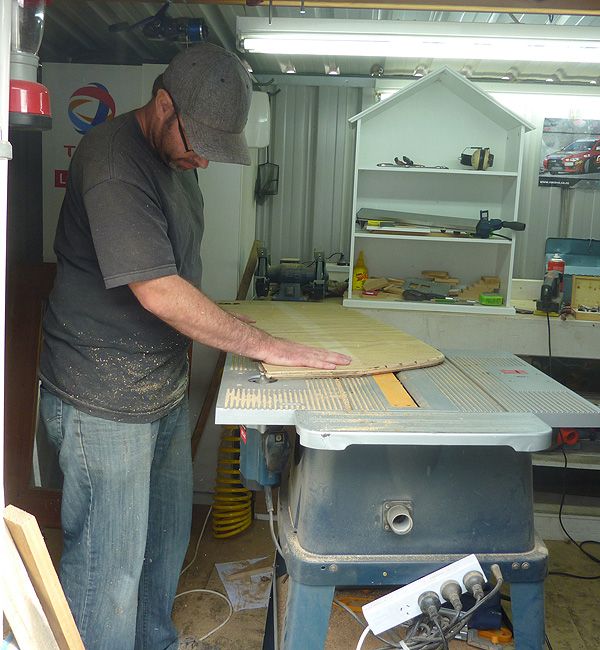 ... padded them and fastened indoor-outdoor carpet onto them: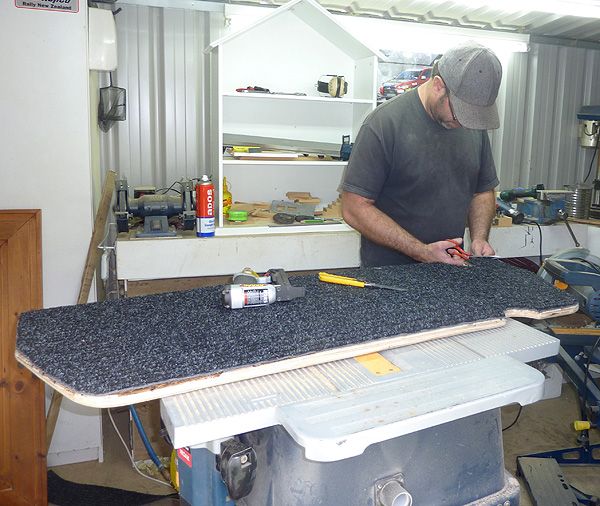 Here's an unpadded, uncarpeted one being tested on the boat: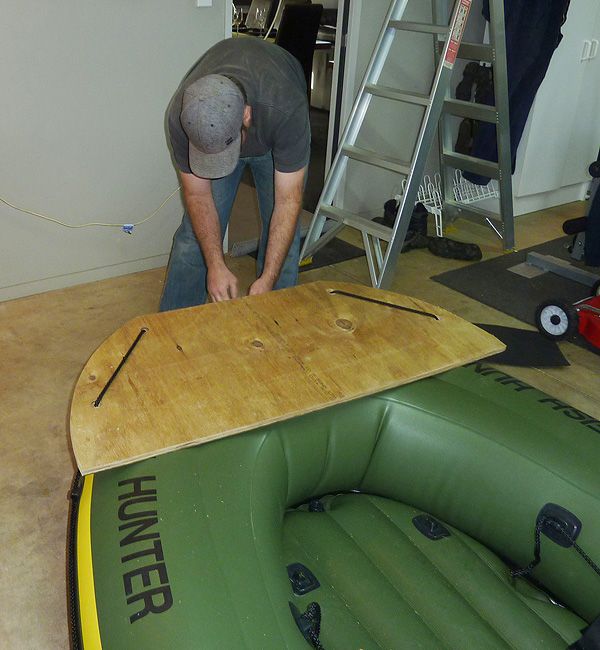 The seats are fastened on with ropes that have knots on the ends which snap into carabiner clips that stay on the boat: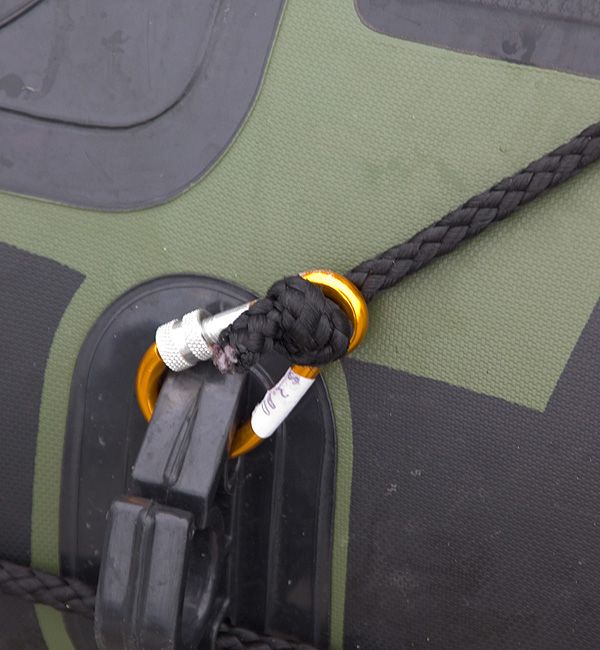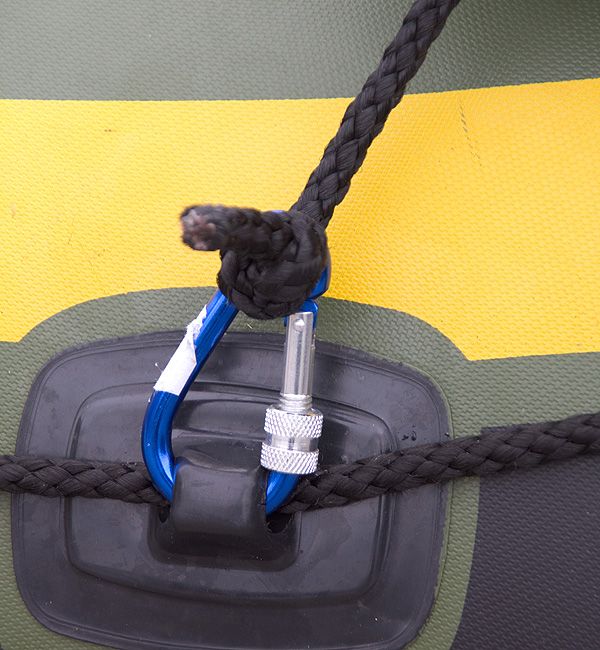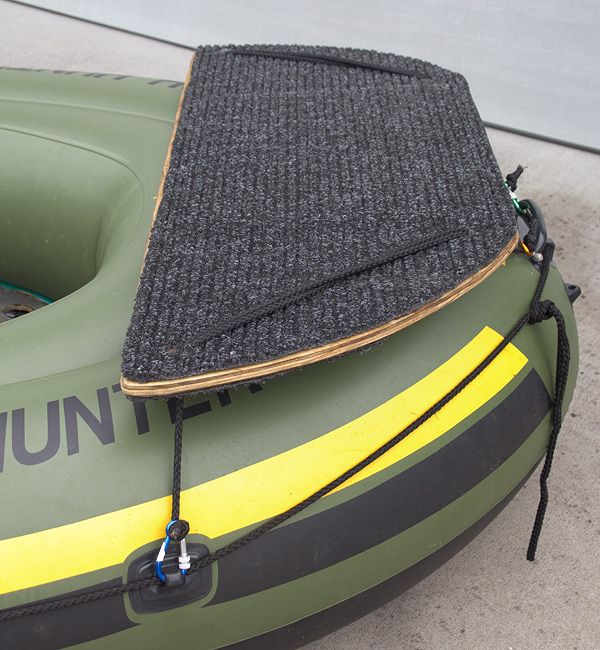 Once the seats were done they moved onto the floors - one for each boat. They flipped the boats upside down and traced the floor area onto clear plastic and cut it out: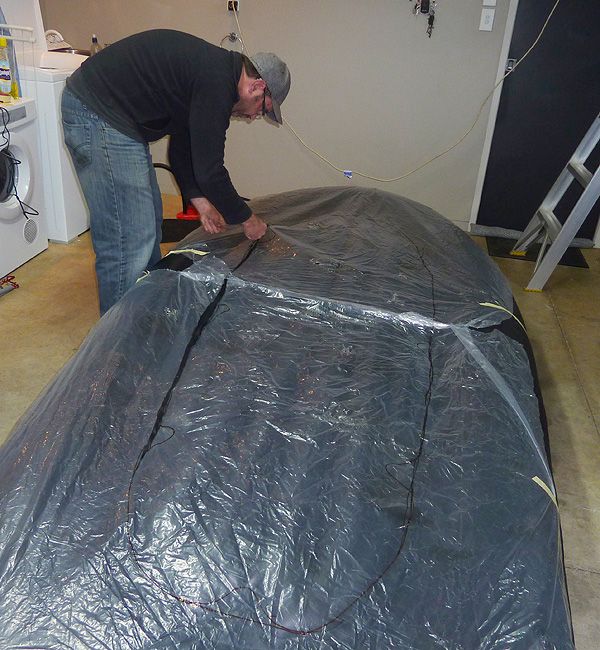 The pattern was then used to cut plywood floors: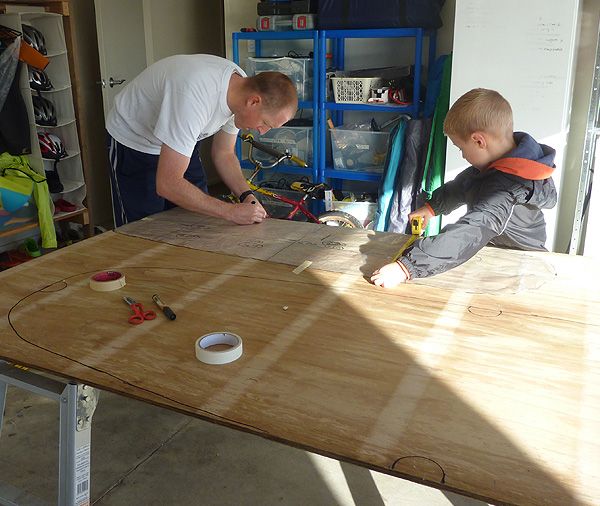 Initially they experimented with fastening the floor to the boat with ropes through the loops that were already there, but in the end they didn't need the ropes as it stays put just fine without them: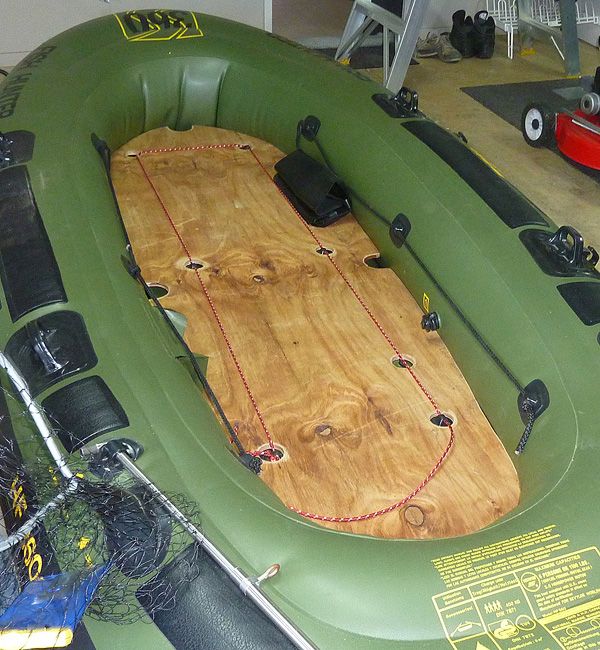 The floors were stained black and edged with hose: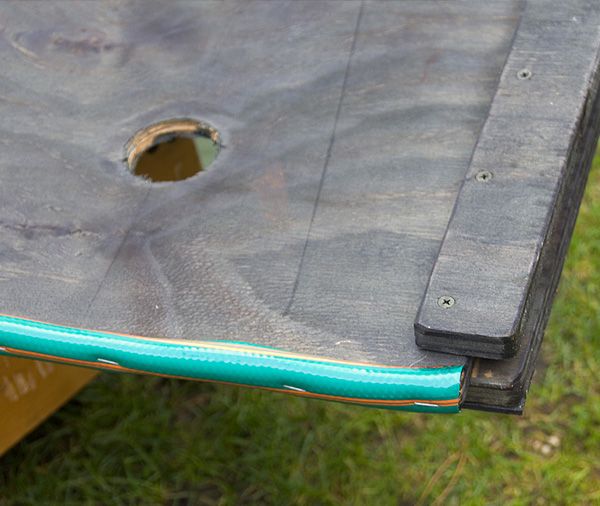 The floor of the big boat is in two parts which fit together like a puzzle before being inserted into the boat, which makes storing and handling it easier: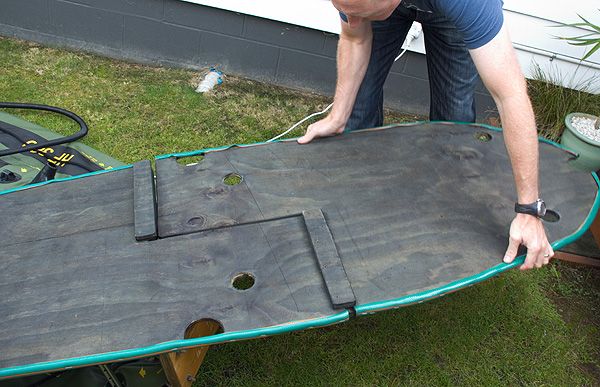 Here's the little one with the floor in: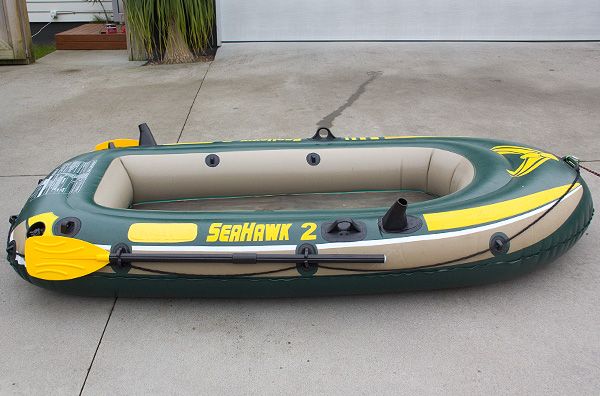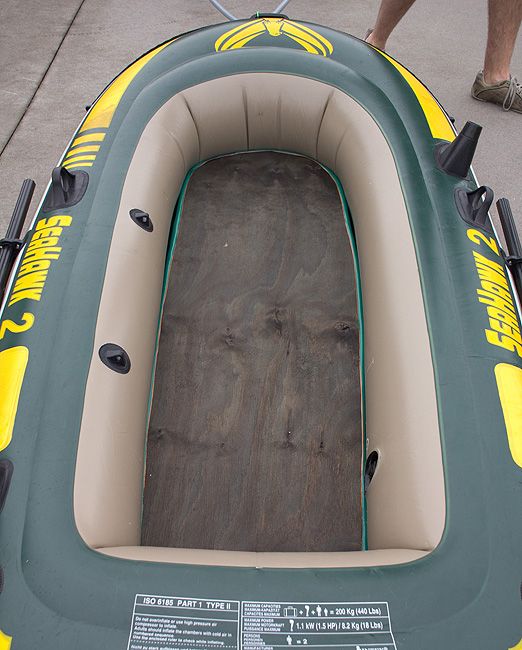 You can see the floor in the big one here, as well as the rig for the outboard motor: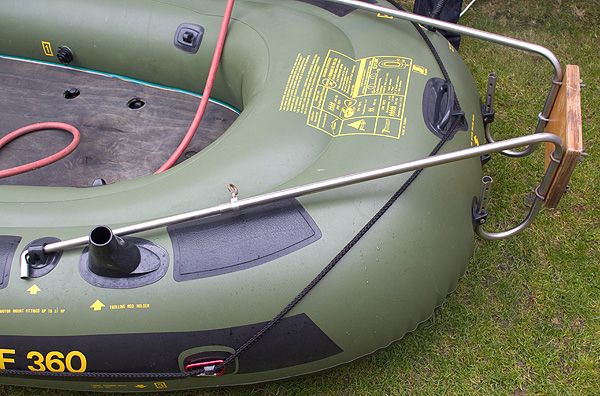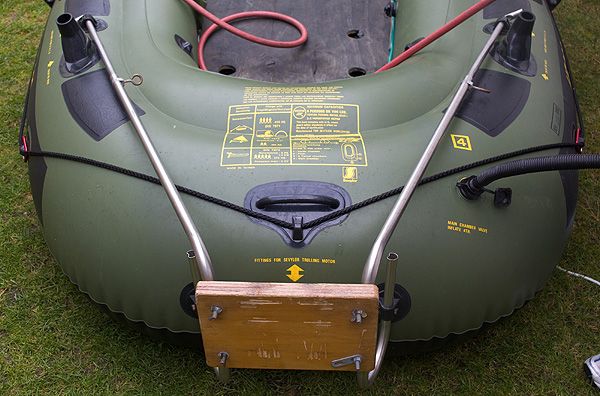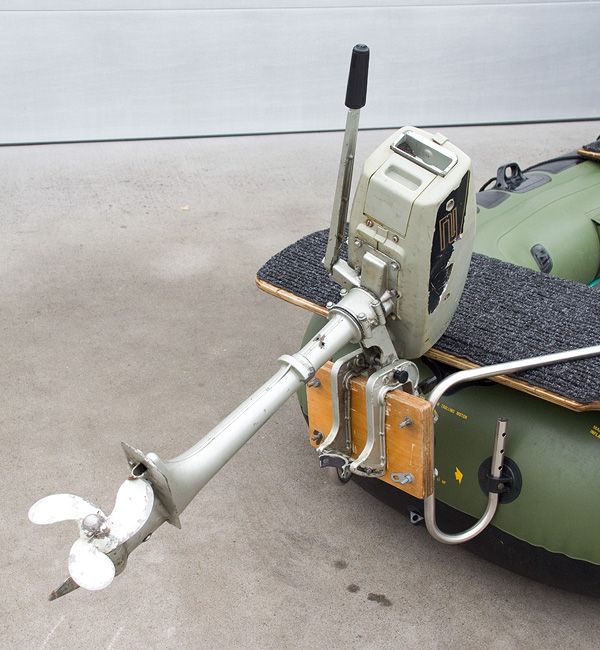 The middle seat holds the fish bin which is a plastic tub that they made a plywood lid for, with a lip around the edge to catch any spills when gutting fish: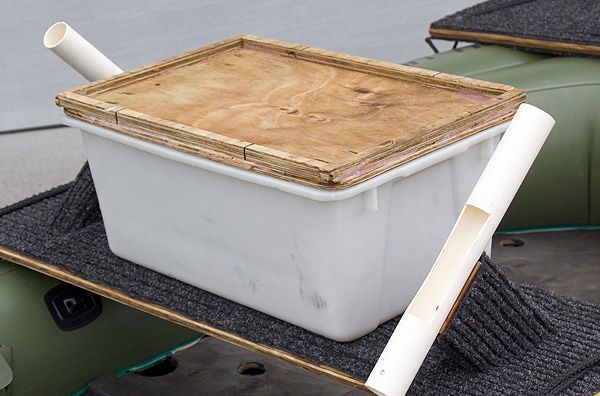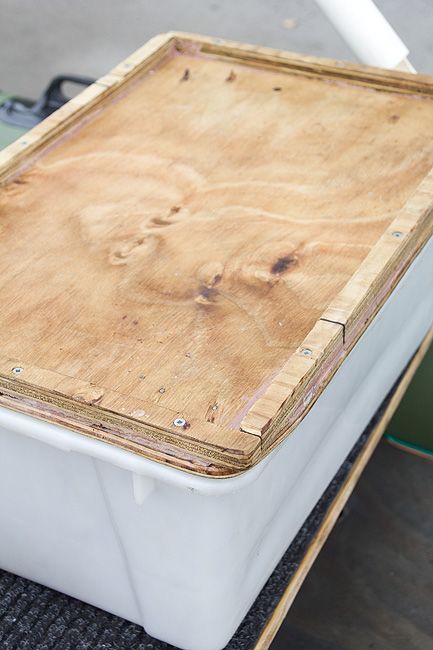 In one of the photos above you can also see the rod holders they made, fastened to the middle seat. The boat does come with rod holders: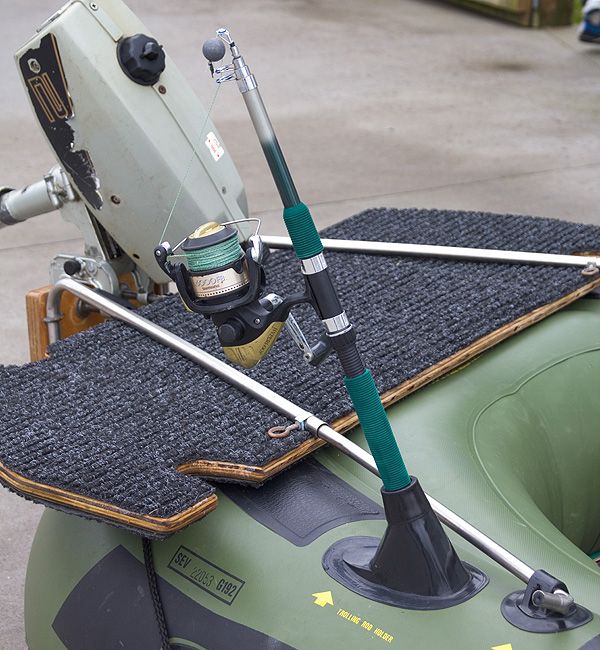 But they made extra ones out of PVC pipe: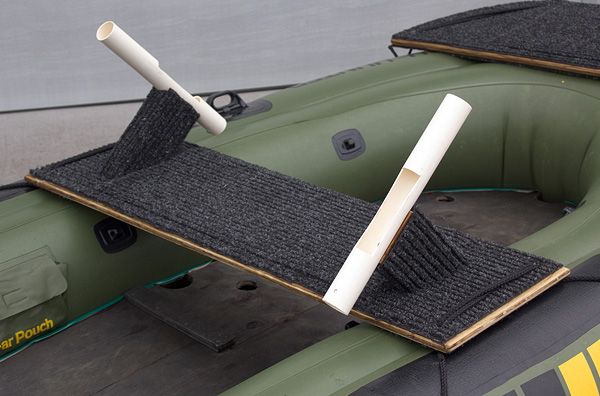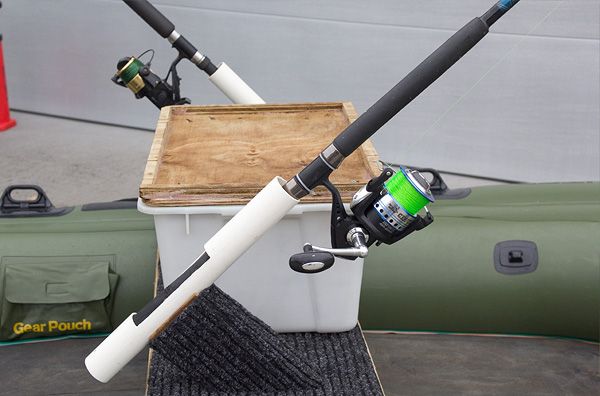 The rod holders on the boat originally don't go to waste. They use one for an extra rod (as seen above) and the other is a handy place to stash the net: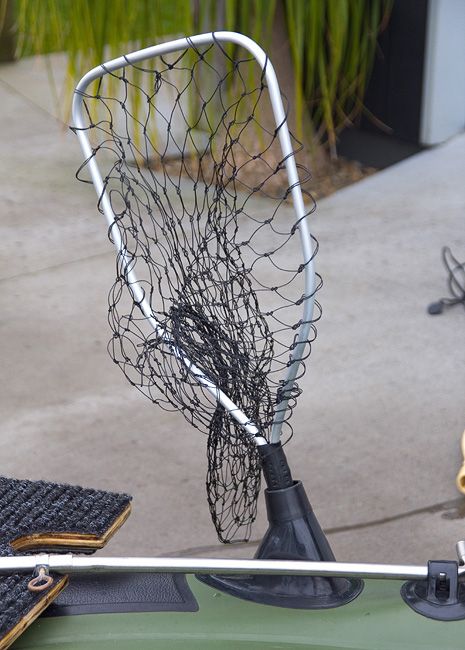 Under the seat they have a plastic tub full of extra gear: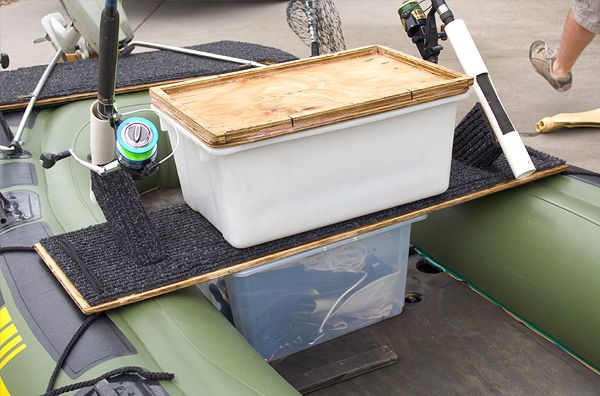 And don't worry, they do have oars in case the motor conks out!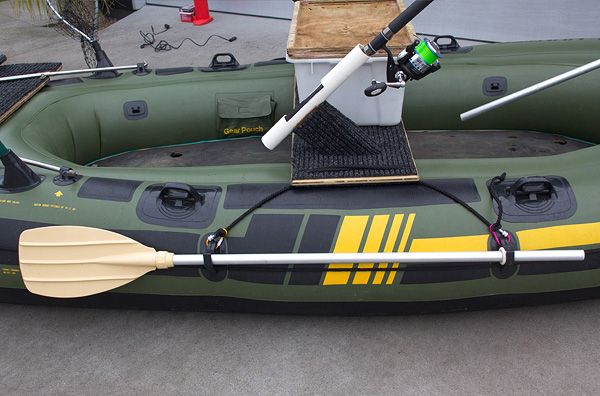 The smaller boat is attached with rope which has been threaded through plastic pipes and fastened on with carabiner clips. The plastic pipes prevent the small boat from drifting into the motor as they slow: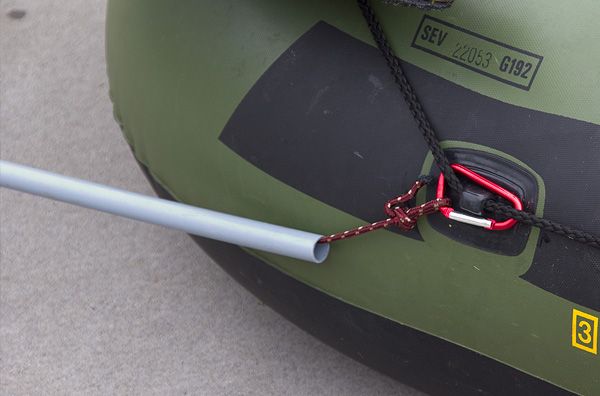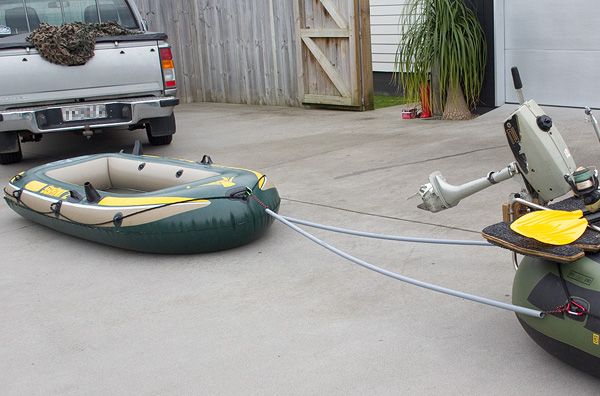 The name of the boat is quite appropriate: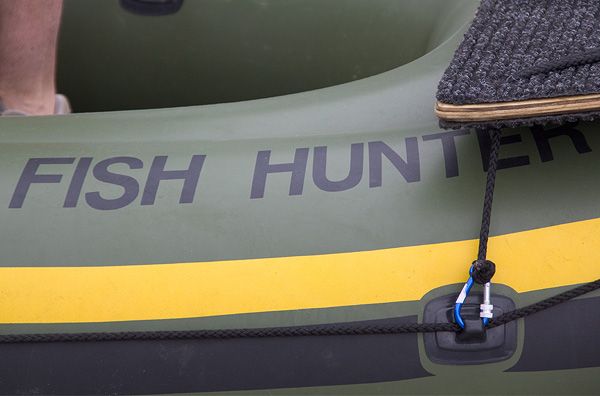 So there you have it, the pimped up, tricked out boats!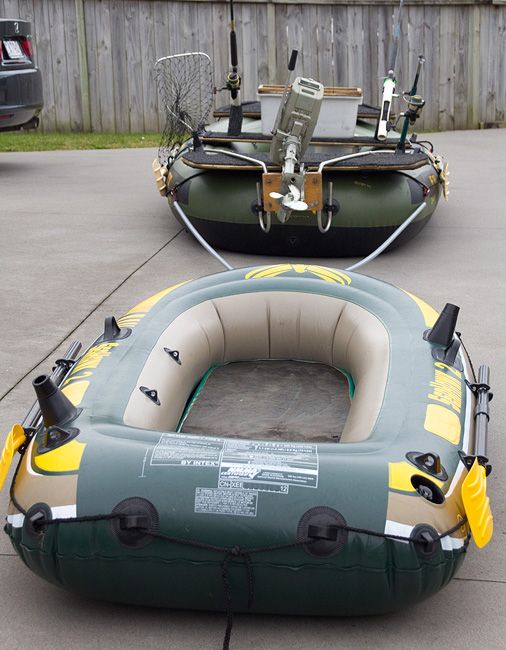 And how much space do they take up in storage? This much, which is significantly smaller than a regular boat: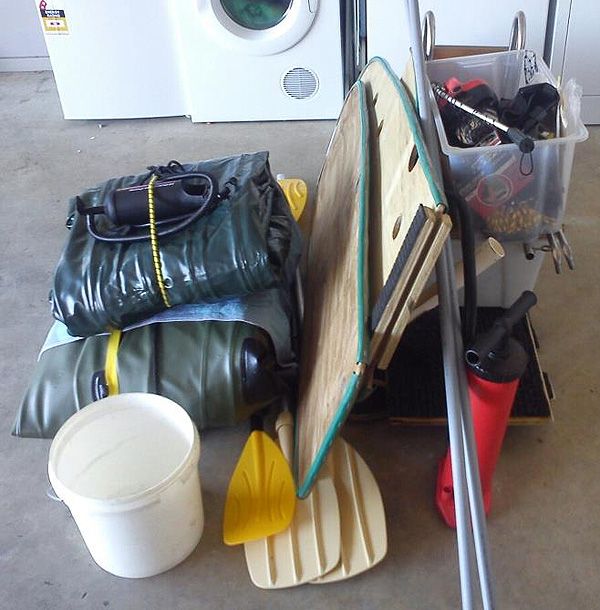 The total cost has been around NZ$400 (US$302 / £193 / R2,529), which I think is pretty good for what they've managed to put together (the motor is on "permanent loan" to them which helped to bring costs down.)
I must admit, I started out kind of rolling my eyes as they talked about the two small boats and the jetski, but I've ended up being quite impressed with their ingenuity and the results. (And I'm quite looking forward to tooling around up and down the river or in the bay in the summer!)