Today I wanted to share some delicious milkshake ideas that I make as a snack or dessert. They are super healthy and Weight Watchers friendly at only 1 and 2 ProPoints / Points Plus respectively! Can't beat that for a thick, creamy, sweet and delicious milkshake.
Did you know that when you blend frozen bananas they go the texture of ice cream? For real! You can actually scoop the blended banana onto ice cream cones if you like. Or you can use them to make milkshakes which are the same texture and thickness as regular ice-cream milkshakes.
I buy loads of bananas at a time and when they start to go a bit over-ripe I chop them up and freeze them in portions - one portion is one-and-a-half bananas. Why do I wait for them to be super ripe? As the banana ripens the starches convert to sugar so the banana will be sweeter and softer.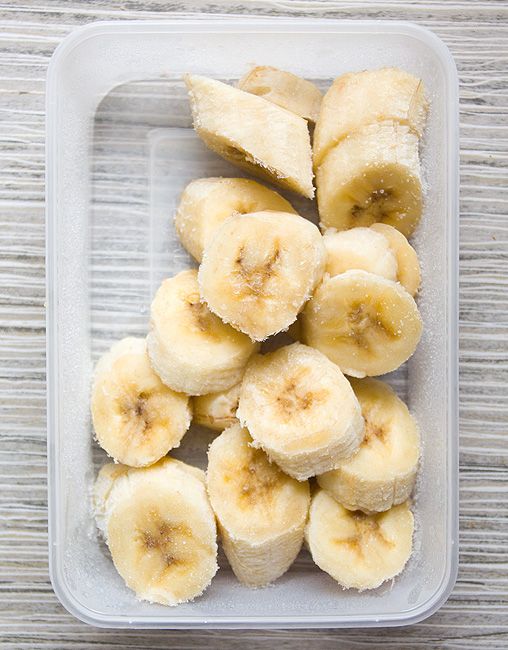 For these "recipes" you can use one, one-and-a-half or two bananas but they really need to be frozen. (If you prefer a thinner milkshake, microwave the frozen bananas for 10-20 seconds first.)
Throw your frozen banana into a blender and add one teaspoon of vanilla extract or flavouring ...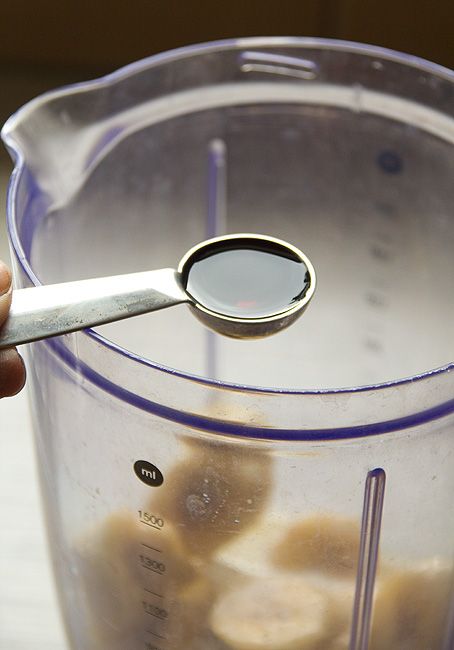 ... and a pinch of cinnamon (optional) - I just give a shake or two of cinnamon sugar as I make my own and it's pretty much half-and-half caster sugar and cinnamon.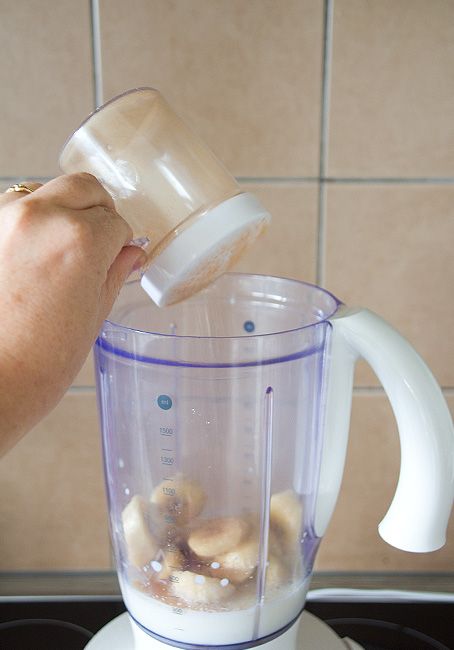 Add about 150ml (
¾ cup) of skim milk and blend until smooth and creamy.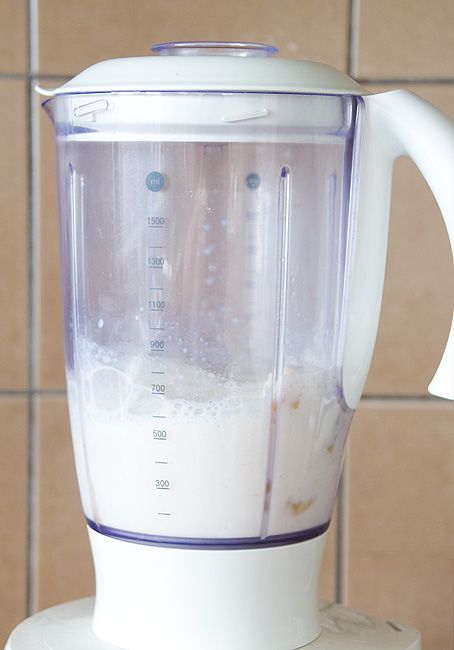 Yummy!! And only 1 ProPoint / 1 Points Plus value!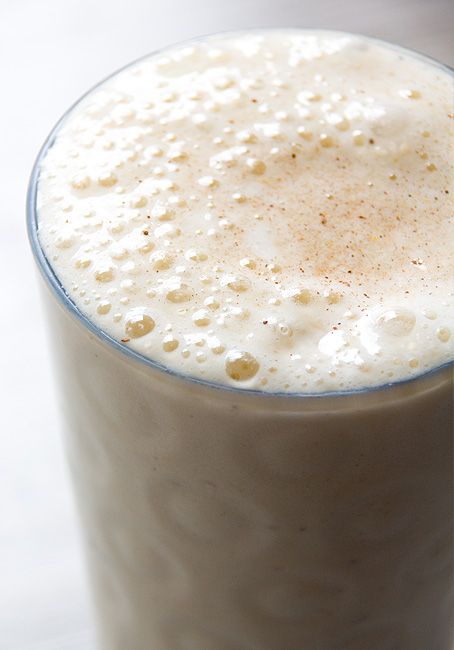 If you would prefer a chocolate milkshake, then before blending add a tablespoon of cocoa. This is an action shot of me putting the cocoa into the blender: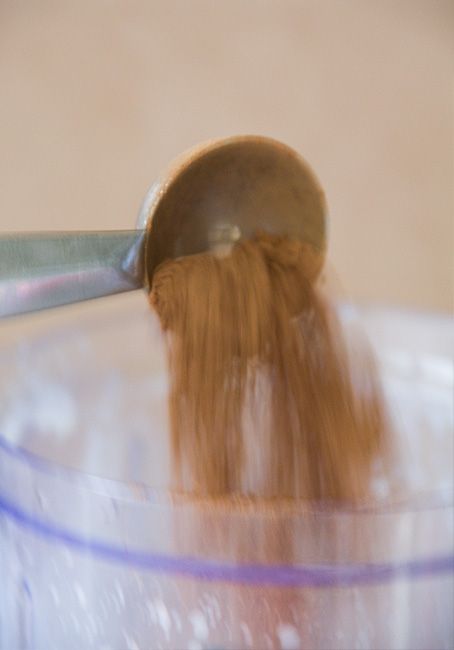 This is what happens when you try to photograph yourself at the same time as putting cocoa into the blender: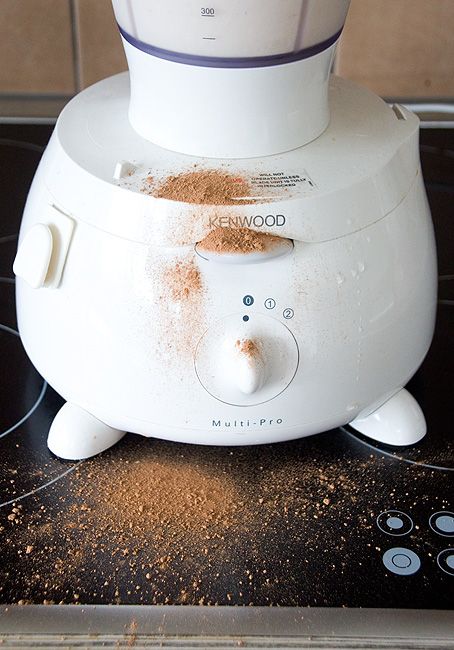 Try to get your cocoa into the blender, instead of all around it (not photographing yourself at the same time helps) and then blend for a delicious chocolate milkshake that is only 2 ProPoints / 2 Points Plus value.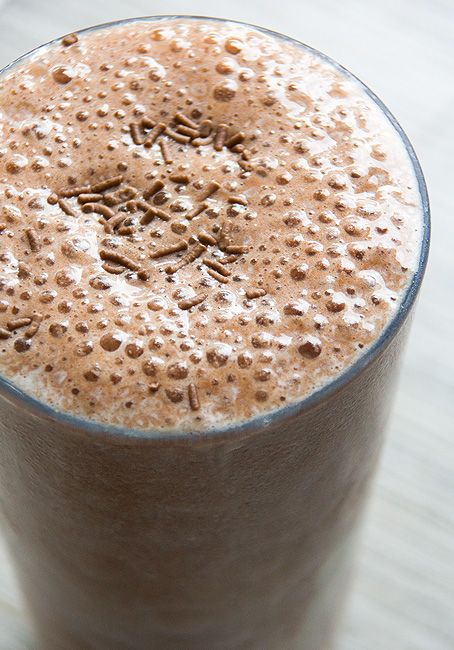 I have been making these milkshakes pretty much every day. They are super filling and keep you feeling full for a while. They also take care of any sweet cravings you might have. Enjoy!