Remember those yellow pine side tables that used to be in the living room?
Well, they have been made over into nightstands. Because remember the two chests of drawers that we were using as nightstands?
Well, as you can see, they were just a little too wide and we couldn't open the door properly. We have moved the chests of drawers to another wall (pictures later when I've hung some art) and were in need of nightstands.
The only trouble was that our bed is super high. Like, I had to buy special sheets for our super deep mattress. So when we moved the side tables from the living room into the bedroom, this is how they looked - way too short (and ugly).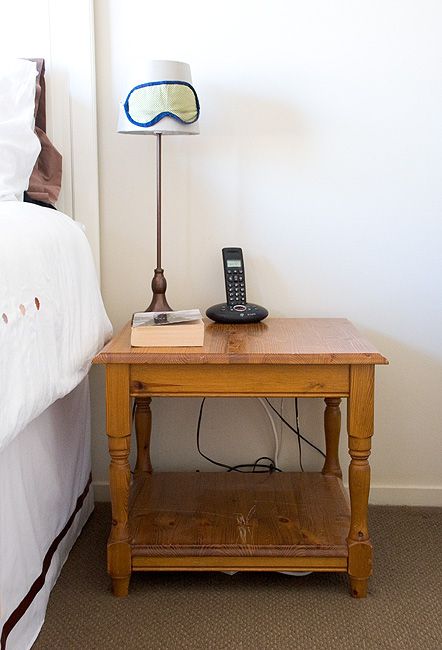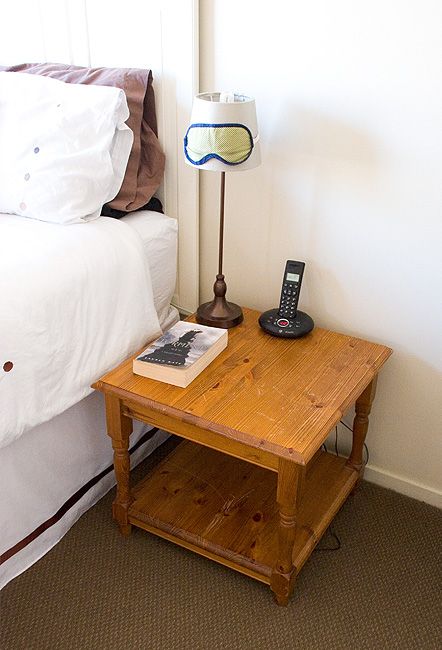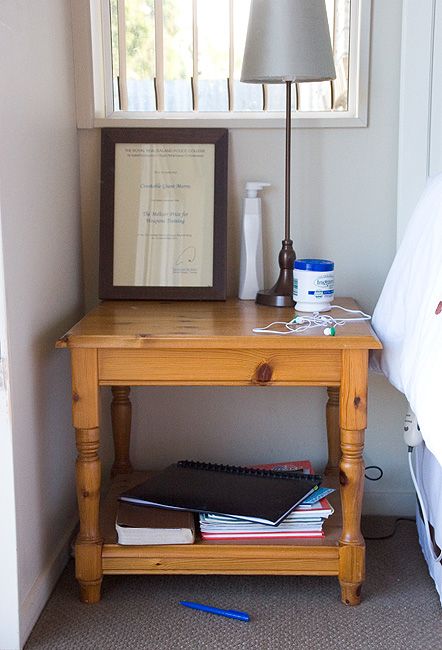 But I had a plan! First step was to make the tables as high as we needed them to be. We did this with reclaimed pallet wood: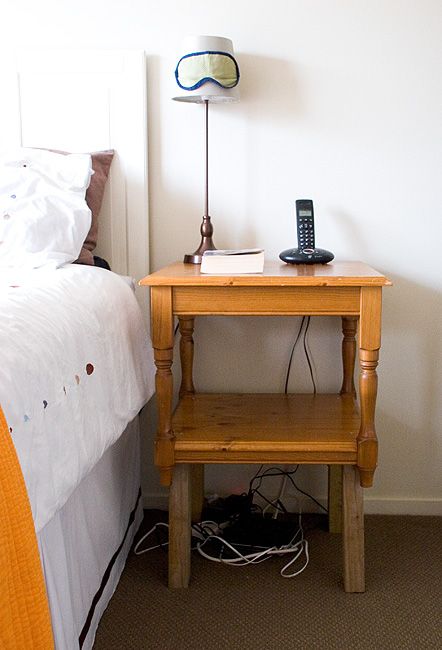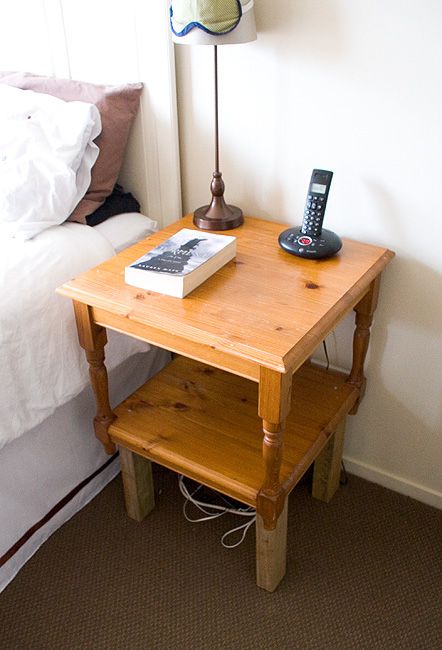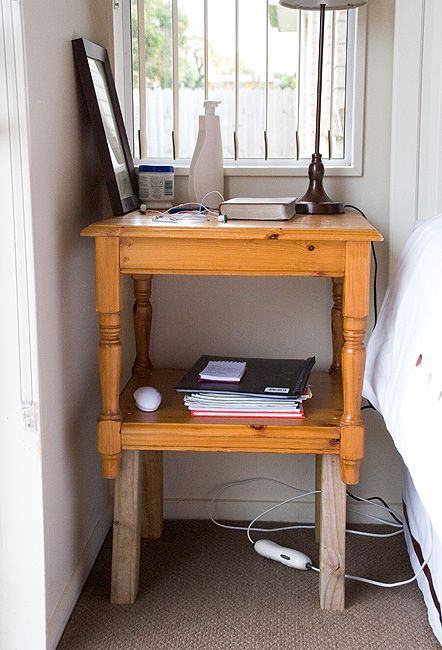 Even more ugly! But don't worry, all will be revealed.
The next step was to paint the tops white: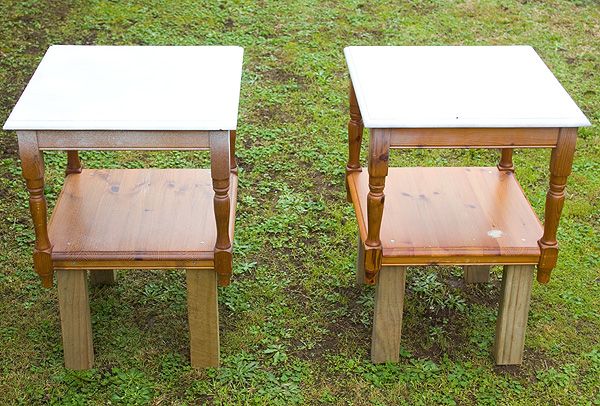 Then I moved on to the fabric I had for the job - beautiful taupe curtains that I found in an opp shop (charity shop / thrift store) for only $4 per drop! In fact my lovely friend R bought them for me (thank you!)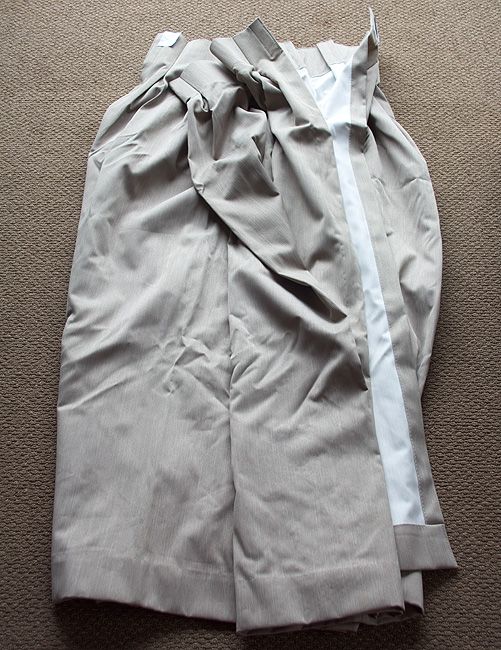 I cut and ironed and hemmed with hemming tape (no sewing involved) and made some panels. I started off by hot-gluing corner panels on: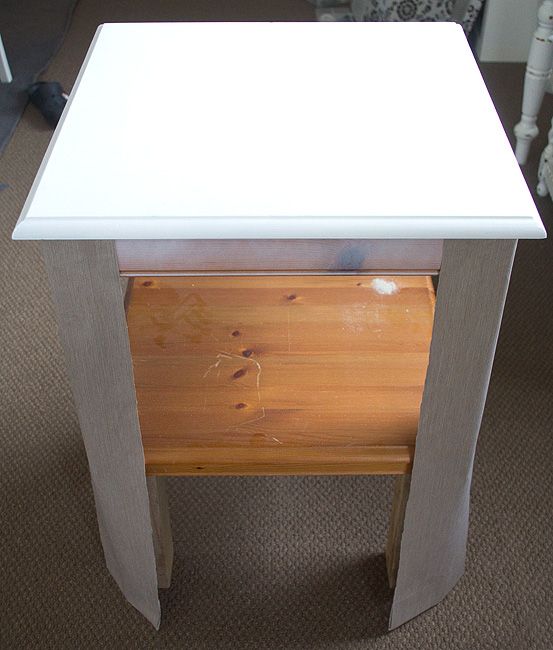 Then added panels on the front ...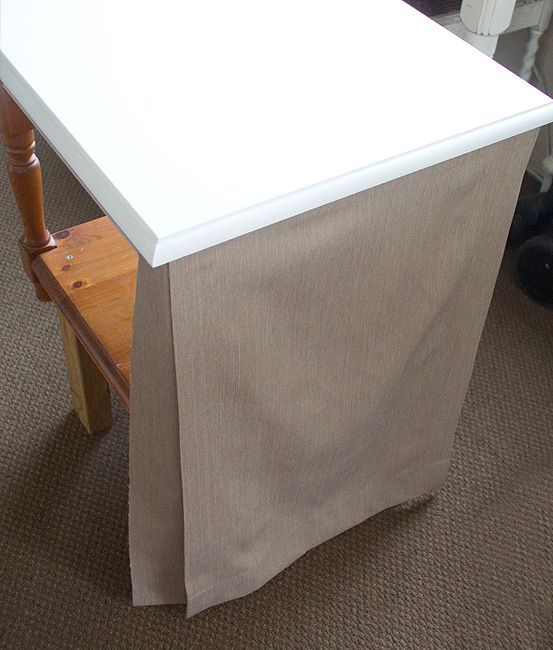 ... and sides: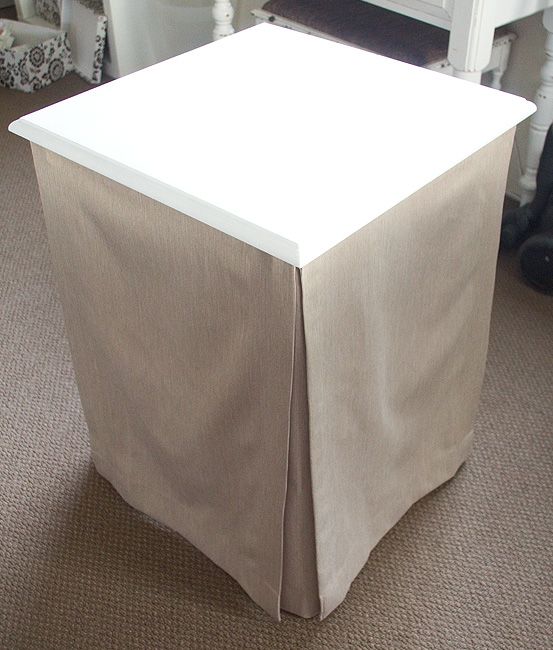 Voila! New and improved nightstands that were practically free: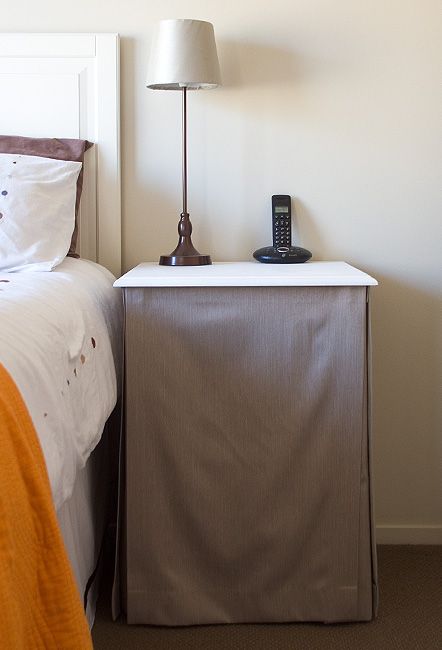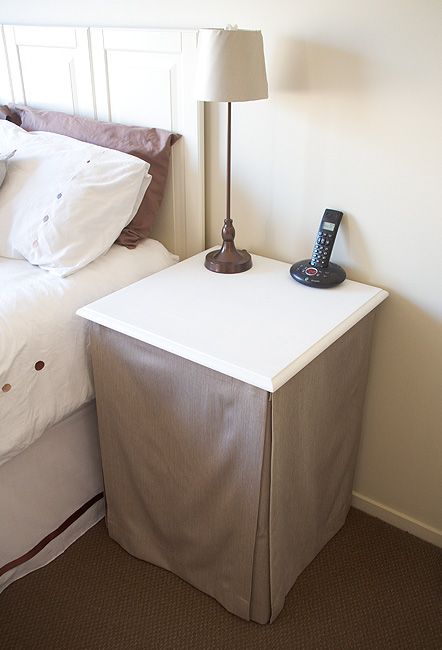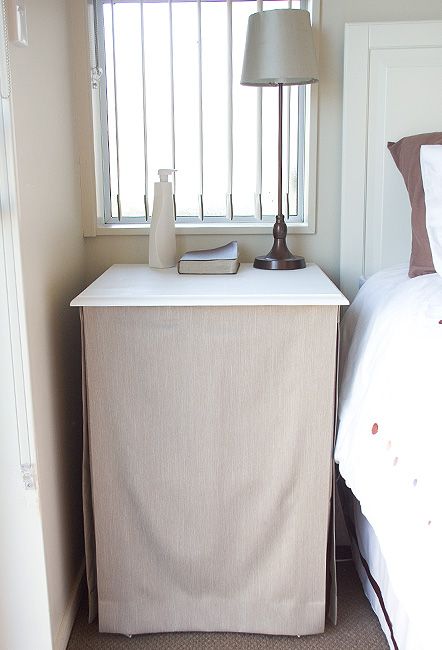 The panels make it easy to reach what is on the shelf inside: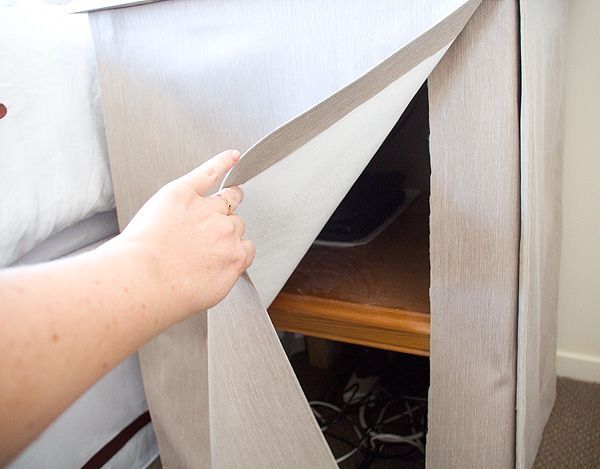 Sure, they aren't what we would have chosen in a store but they are a big improvement, cost just about nothing and they are functional. That's good enough for us for now!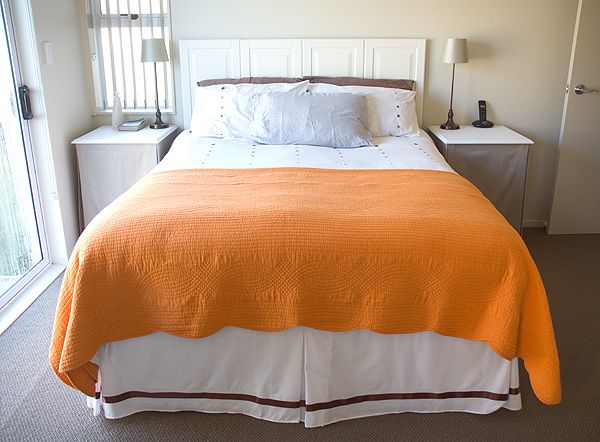 And because everyone loves a good before-and-after: