I recently came across a Weight Watchers recipe for quiche using a flour tortilla for the crust. I will blog that recipe soon, but in the meantime it inspired me to make a fruit pie with a tortilla crust.
I tried out my idea today. First, I took an 8-inch flour tortilla and pressed into into a little pie dish: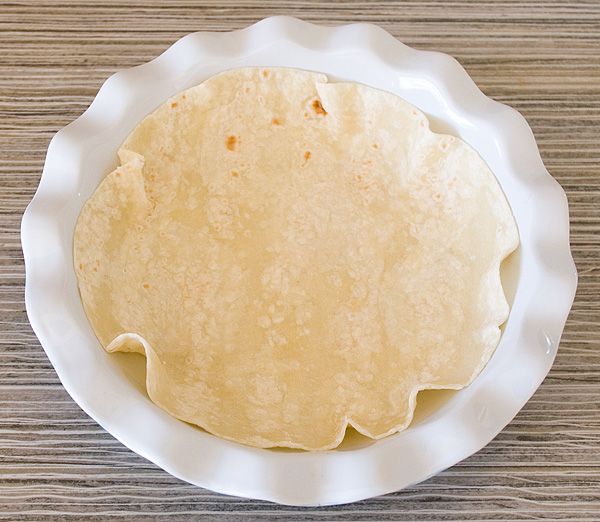 I used a tiny bit of water and a pastry brush to lightly dampen the tortilla ...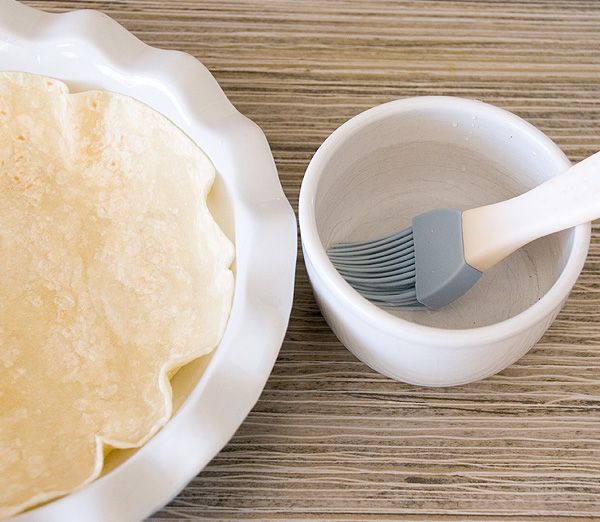 ... so that a light dusting of cinnamon sugar would stick to it: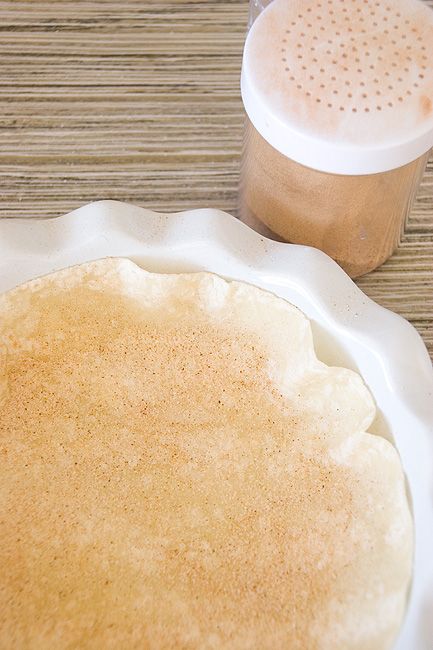 I baked it for about 10 minutes to melt the sugar a little and make the tortilla a bit crispy.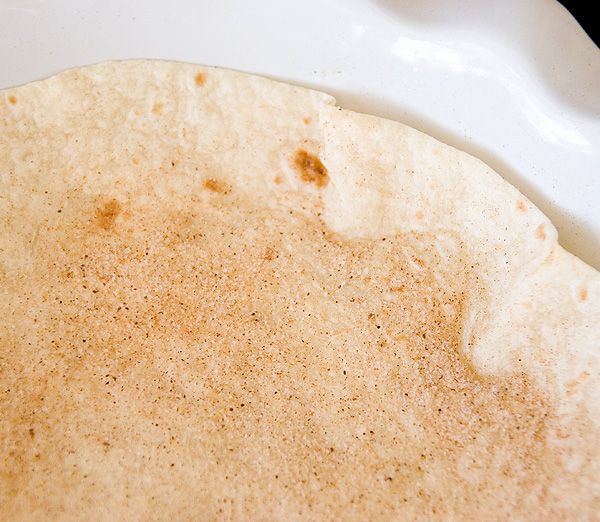 In the meantime, I mixed together a tablespoon of flour and a quarter teaspoon each of cinnamon and nutmeg.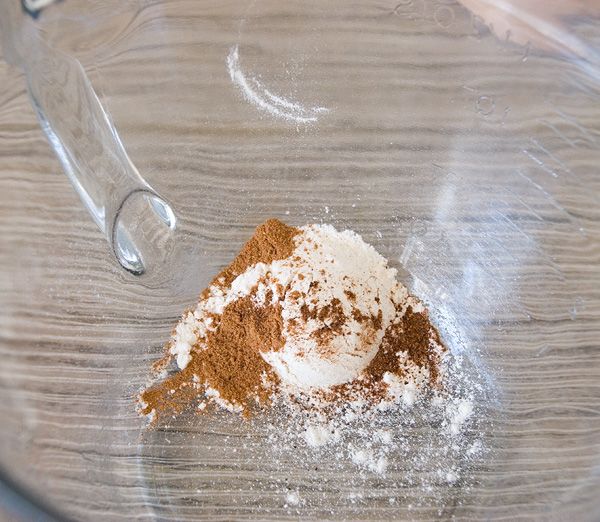 I drained and rinsed a tin of peaches and chopped them into squares and added them, along with a teaspoon of lemon juice, to the flour mixture and stirred to coat.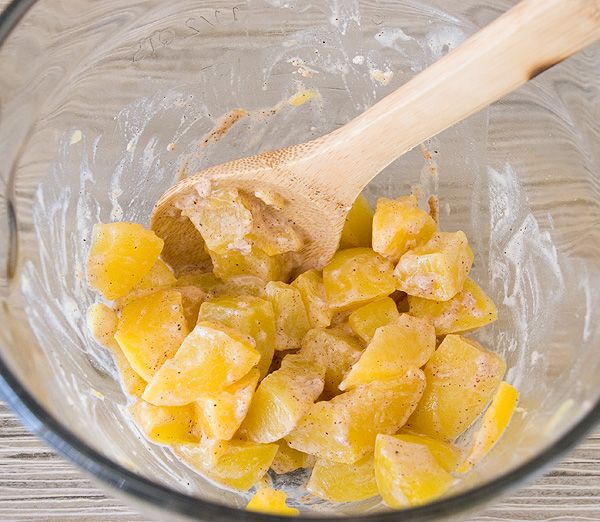 I dumped the peach mixture into the tortilla and gave it another light dusting of cinnamon sugar ...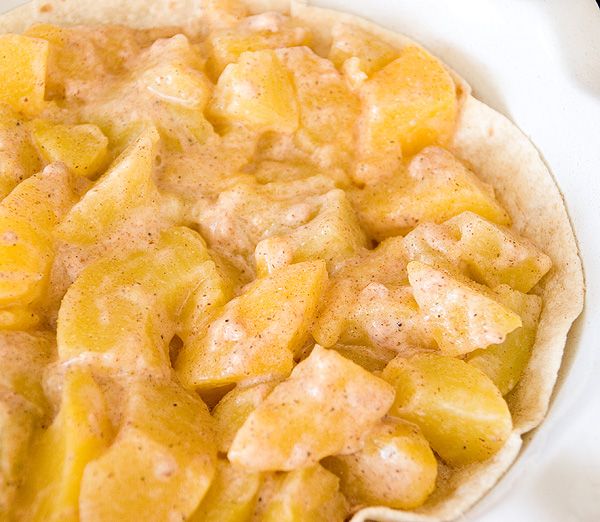 ... and put it back in the oven for about 20 minutes, then took it out and left it to cool a little before slicing.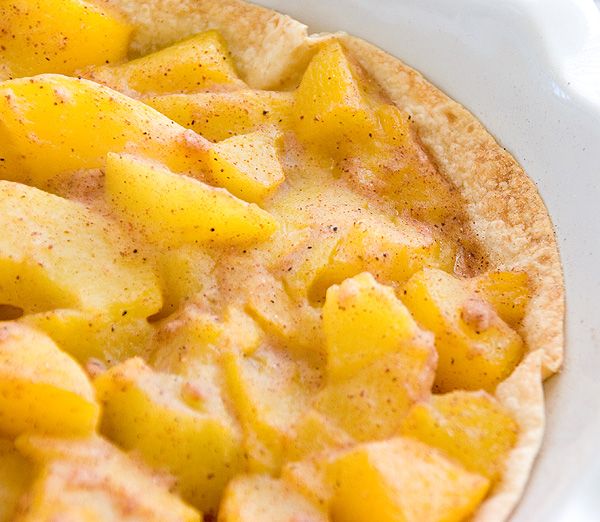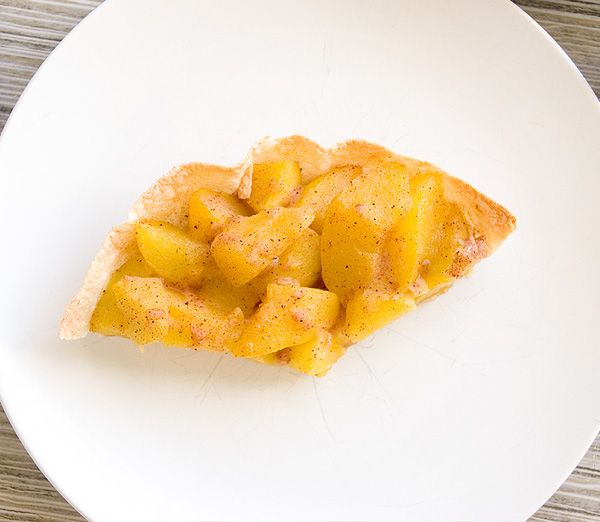 The verdict? Delicious!! And only 6 Weight Watchers ProPoints / Points Plus for the
entire thing
. Okay, so it's not traditional peach pie but it's a great cheat. My favourite bits are the crisp and crunchy edges of the tortilla. I plan to try it with apples too. Will you try it?