We've been asked if the weather really is better in New Zealand than in the UK. It sure is!
We live in Pukekohe. It's winter here right now. (For my US friends 13
°C is 55
°F.)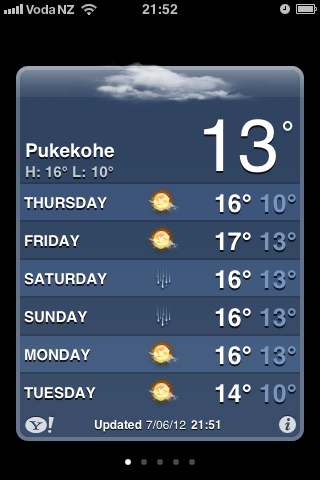 We used to live in St Anne's. It's summer there right now.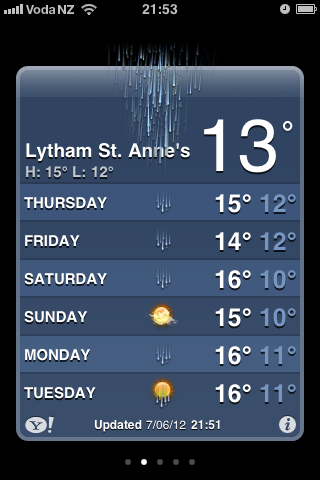 Oh, and on our rainy days we'll still see the sun either before or after it rains (or both).