Remember when you were a teenager enjoying the latest fashions and your mom said something like, "I used to wear that when I was a teen!" and you kind of rolled your eyes?
I've become my mom.
Seriously, the fashions now are what I used to wear as a teen and it makes me feel SO OLD. You know, as old as you thought your parents were when you were a teen. (In fact, if we'd had a baby right after getting married rather than waiting 6 years, Grant and I would currently be the parents of a 16 year old. *gulp*)
Here is some photographic evidence of the recurrence of trends. Behold me and my BFF Leith, around 1991. Recurring trends:
- oversized shirts
- coloured jeans
- skinny jeans
- hi-top shoes
- big dangly earrings / hoops
- long necklaces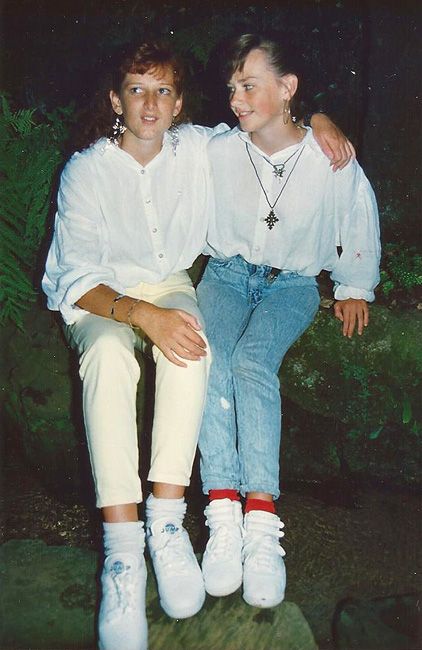 Me and Leith again. We'd driven an hour to see some snow in the mountains and were pretending we were sunbathing. Har de har. Recurring trends:
- skinny jeans
- hi top shoes
Me at my 13th birthday party, 1988. Recurring trends:
- neon
- jacket (later worn with the sleeves rolled up a little, as is on trend now)

Me with my younger brother and sister in the first plane I ever flew in, around mid 1980's. Recurring trends:
- short shorts
- neon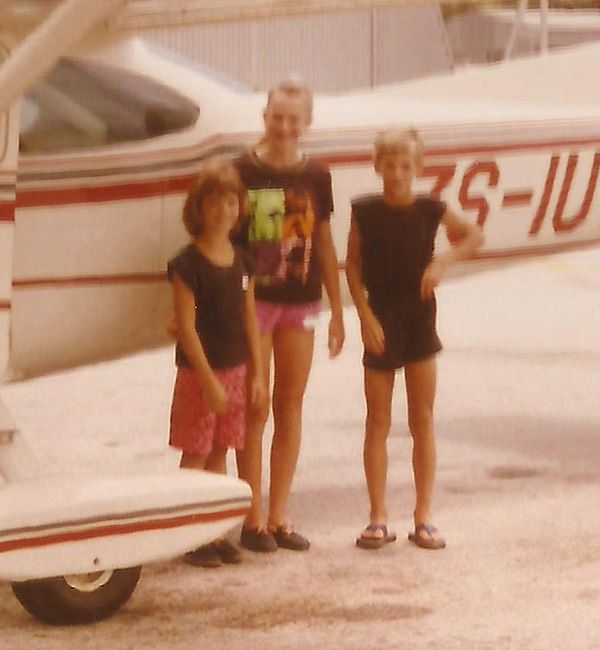 Me with my high school bestie, around 1990. Recurring trends:
- oversized tops
- neon
- short shorts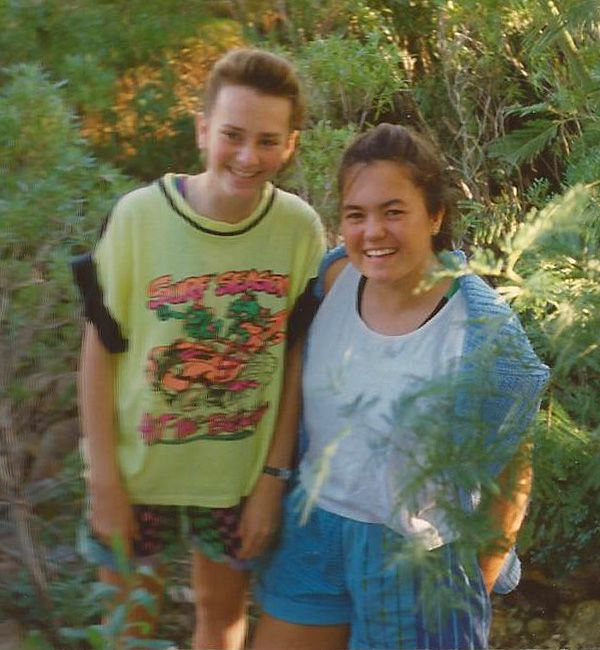 Me with my four church besties, on my 18th birthday, 1993. Recurring trends:
- mint
- high waisted shorts
- long necklace
- hi top shoes
- skinny jeans
- braids (I was wearing and inverted French plait)
Me with my baby cousin, around 1992 or 1993. Recurring trends:
- floral pants
- pattern mixing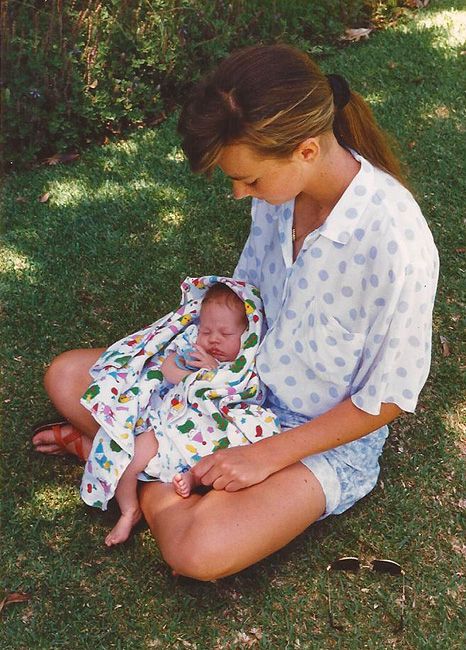 Me with my dog, early 1990's. Recurring trends:
- leggings (we called them ski pants)
- oversized sweater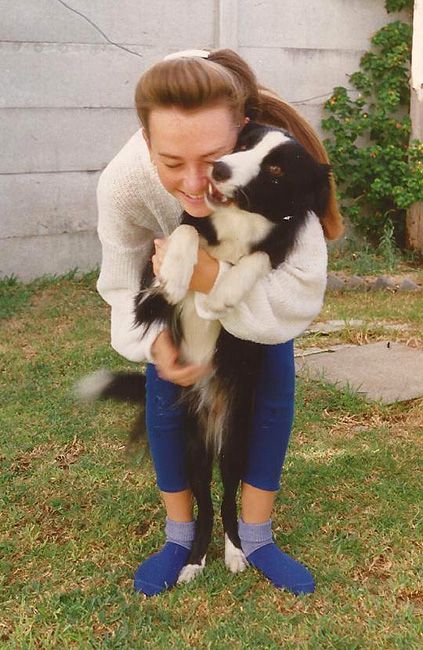 And of course shoe trends. These are some of the shoes I've seen at work that gave me a flashback. First up, black, flat, lace-up ankle boots. I totally wore these.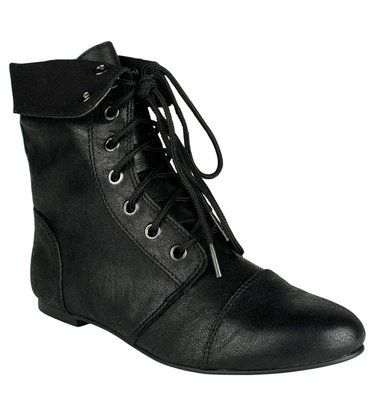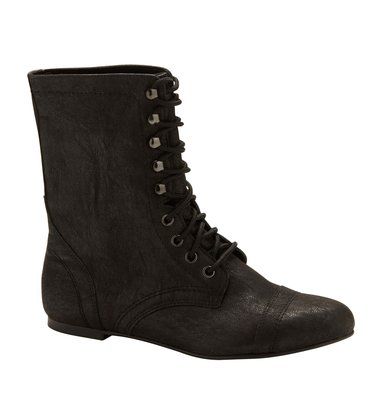 Chelsea boots.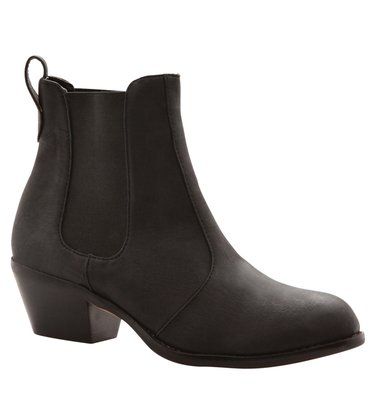 Hi-top shoes. These have a hidden wedge and combine with the neon trend. Don't let the internet picture fool you, these are straight up highlighter day-glow pink and also come in highlighter yellow.
We called these beetlecrushers - now they call them creepers.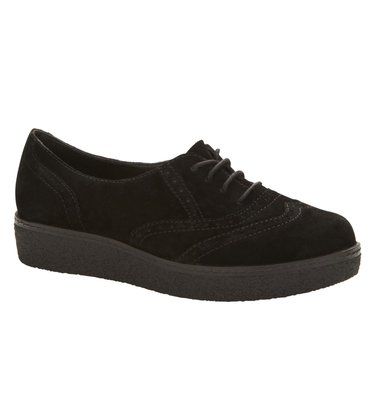 Thigh boots - hello
Pretty Woman
. I had a pair in shiny black PVC.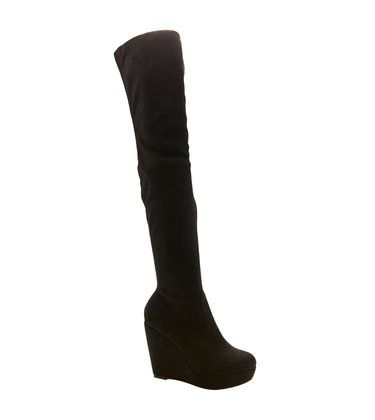 Does anyone else out there feel old when seeing the recurring fashions? Do you also have flashbacks to when you were 17? Which trends are you currently loving?