As you may have noticed, all of the furniture in our home is white ... with the exception of our dining room table. It was this yellowish colour which didn't really go with anything: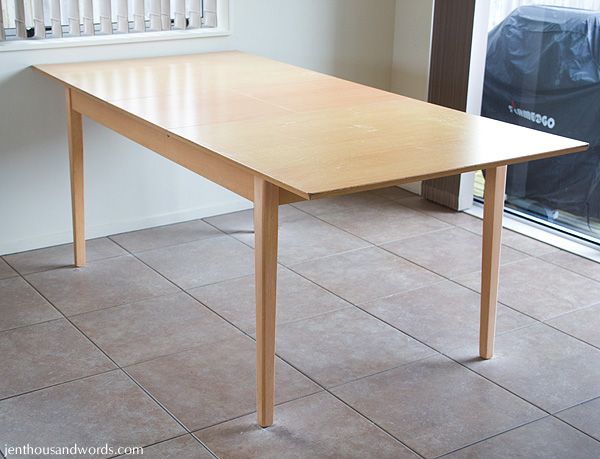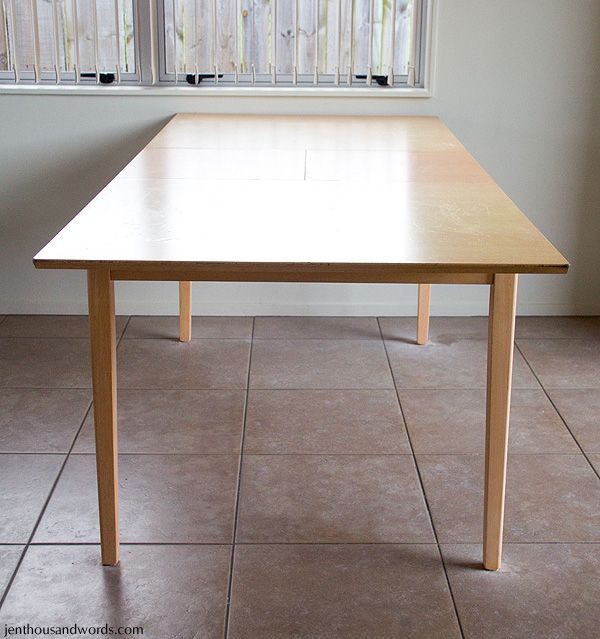 In addition to the mismatching issue the table legs are wood but the top is cheap laminate which had become very scratched, damaged and ugly: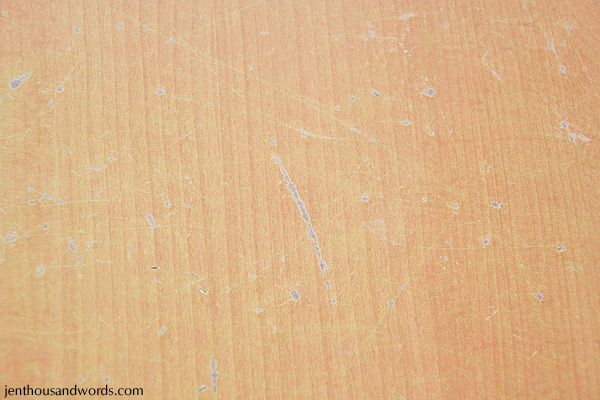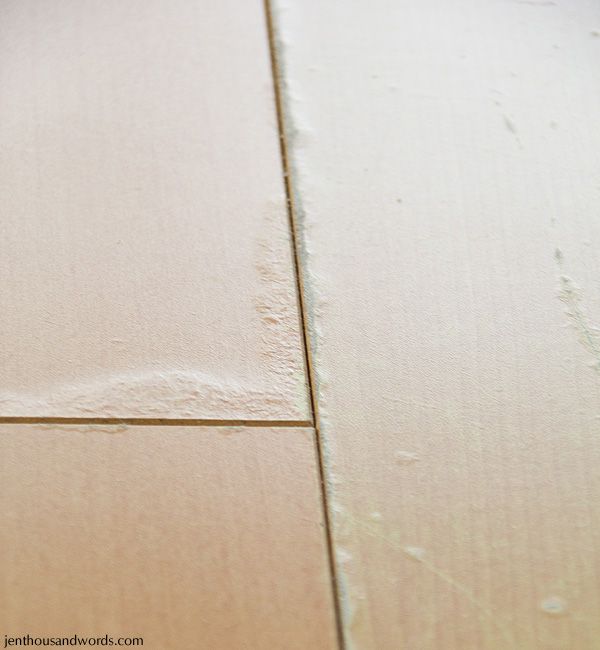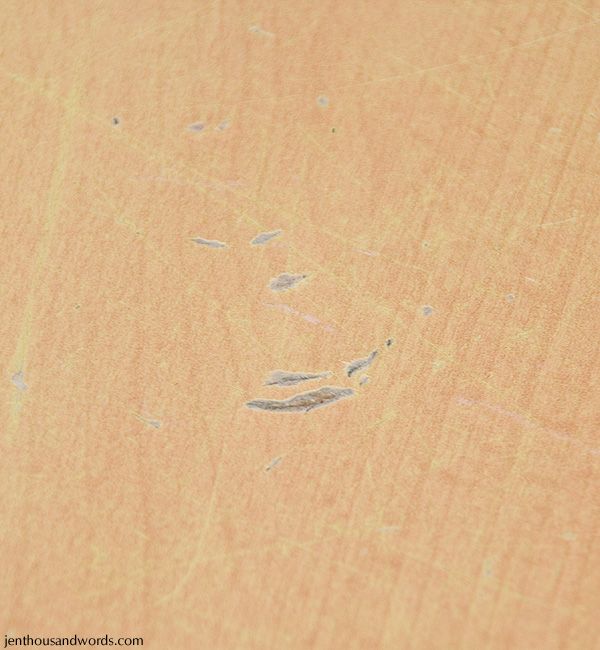 I do like the shape and size of the table though, so rather than replacing it I gave it a little makeover. First I painted the legs white: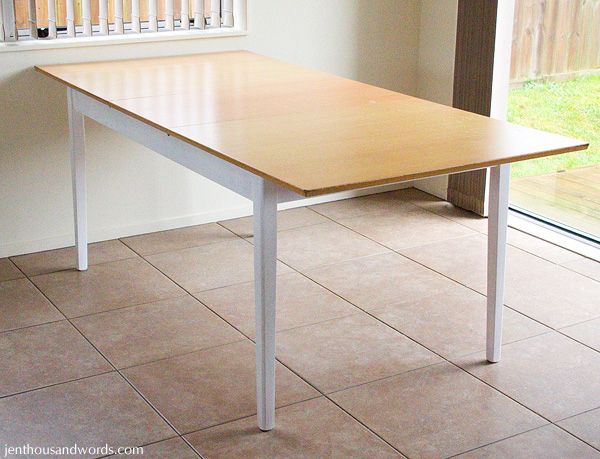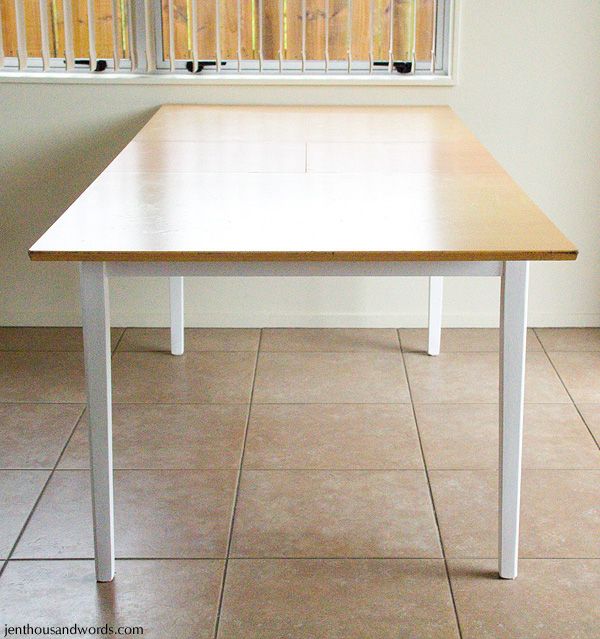 And then I bought some oilcloth for the top. I wanted something neutral so that it would still work if I changed my mind about my latest favourite colours. I decided on an adorable taupe polka dot oilcloth.
I found it on eBay and it wasn't exactly cheap - plus I had to get my lovely friend Rebecca to send it to me and that cost as well. I asked her to ship it to me surface mail, which took two months. Sadly, the post office wouldn't allow her to send it on the roll so she had to fold it and the creases seem to be permanently embedded now. (Not her fault, I blame the stupid post office!)
I had intially planned on wrapping the top of the table with the oilcloth, stretching it tight and fastening it underneath. However, even with hanging, ironing and weighting the oilcloth the creases are still showing. I don't want to wrap the table until the oilcloth is super smooth - if that will ever happen.
So I decided to make a fitted tablecloth instead. I measured the table, added 20cm to each side and cut the cloth to that size. Then I put the oilcloth on the table upside down and folded the corners and marked them with a pen dot.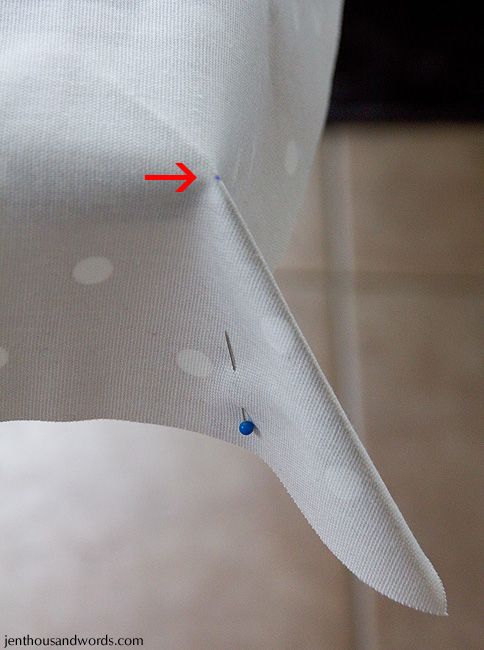 I took the tablecloth off and folded the corners like so: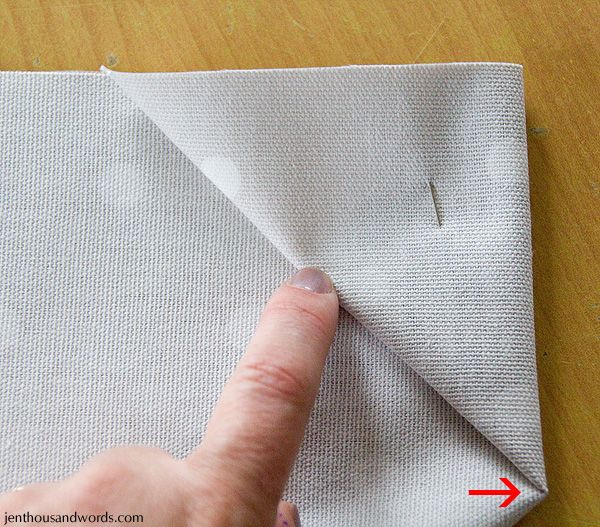 This gave me a crease exactly where I needed to sew.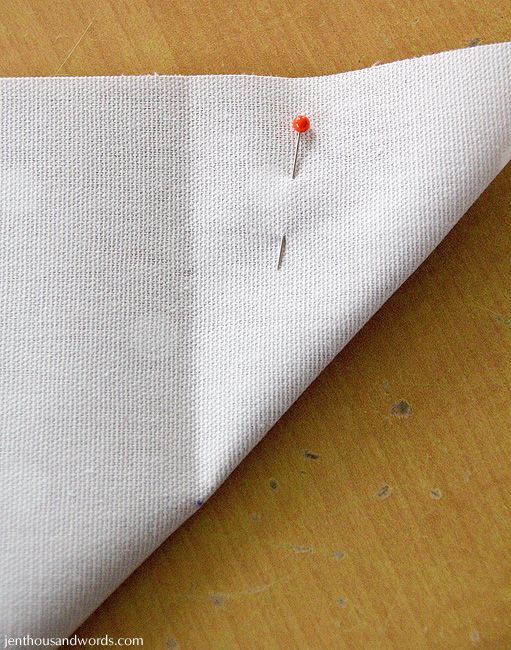 I sewed the corners and trimmed off the excess.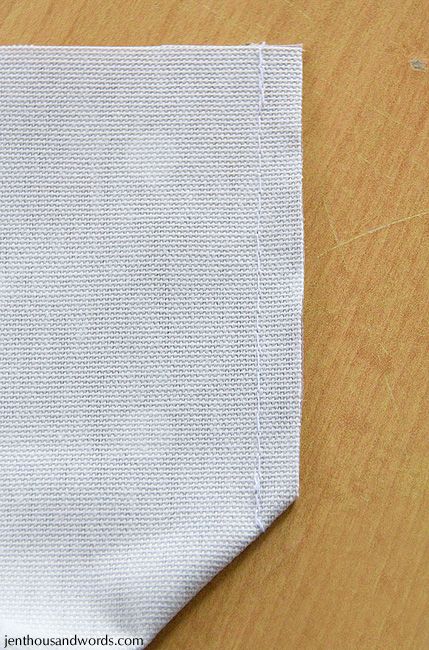 Voila, a fitted tablecloth that no longer slides here and there! (You can see some of the creases here, grrr!)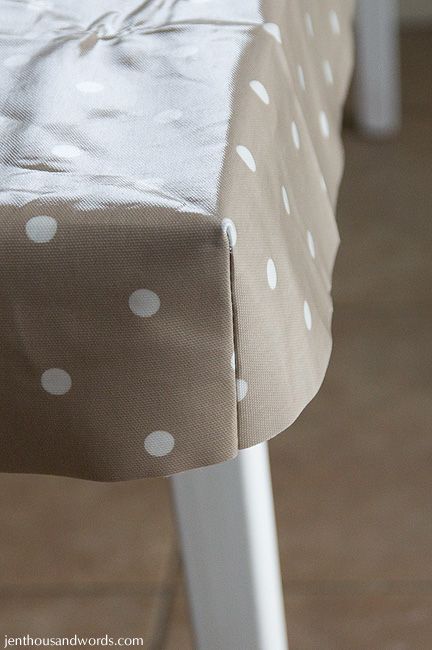 Here's how the table looks now: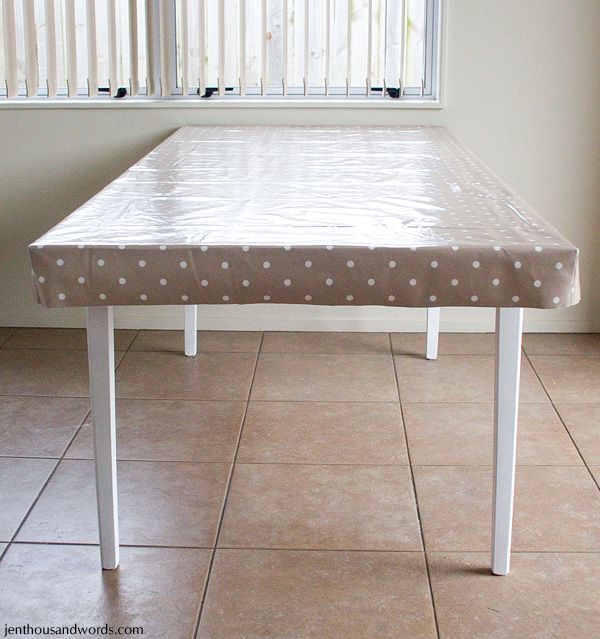 And how it usually looks: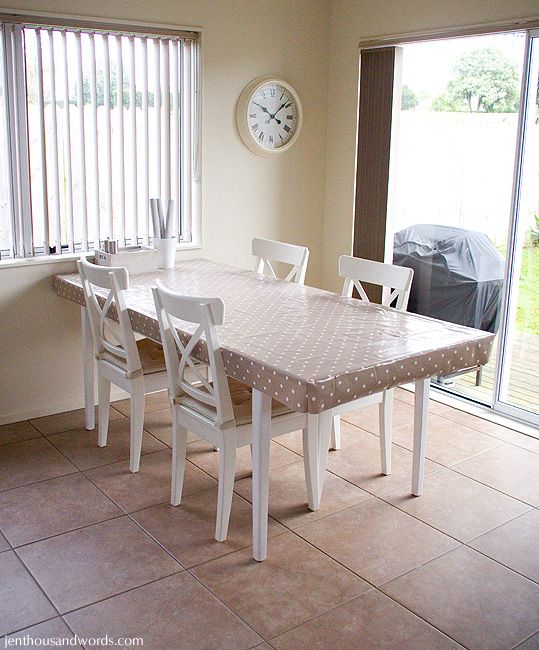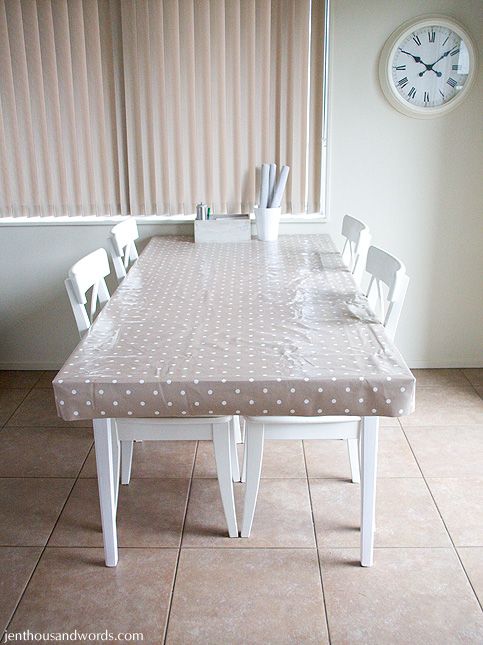 I added a small crate (which I may paint a fun colour) which holds our cloth napkins, salt, pepper and a small glass with pens because the boys always draw at the table and leave the pens lying around; and a flowerpot which holds our placemats (I plan to make more in bright colours):
Before and after - it fits into our home so much better now: