I'm nosy when it comes to what other women carry in their handbags and how they organise themselves (as evidenced
here
,
here
and
here
). Maybe I'm alone in this, but on the off-chance that I'm not I decided to share what's in my handbag.
I have two that I use, switching them depending on what I'm wearing - one in black and one in tan. They are Tilley satchels from Cotton On and I adore them. I knew exactly what I wanted - a bag that wasn't too big, wasn't too small, had various pockets, was easy to get into and had a cross-body strap. These bags are utterly perfect.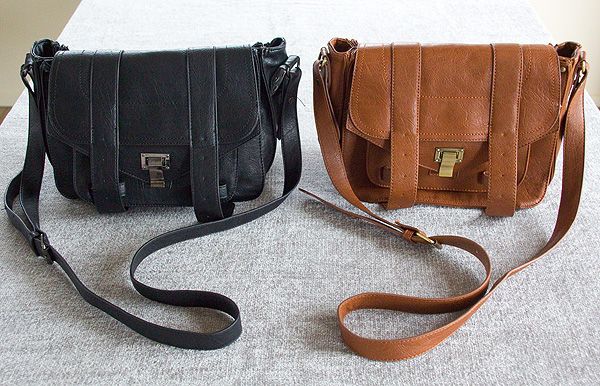 There is a zipped pocket at the back and it's where I keep my phone so it's easy to get to.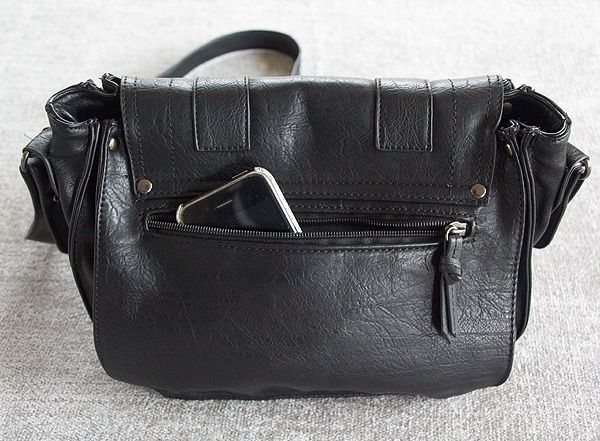 I have an iPhone 3Gs - this is my unlock screen picture and the cover I have on it (from eBay), which I love: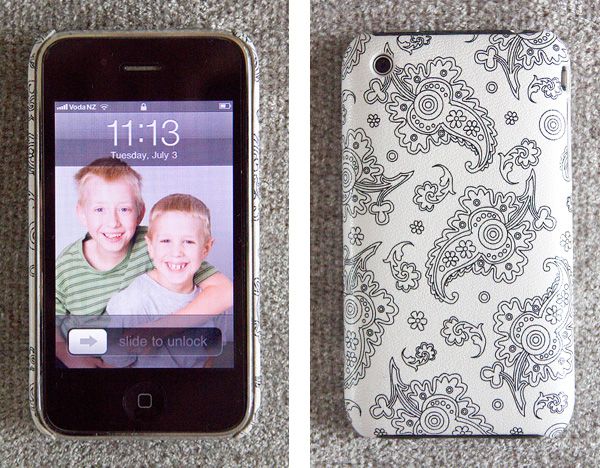 The front pocket (which has a magnetic closure) has a pouch of tissues: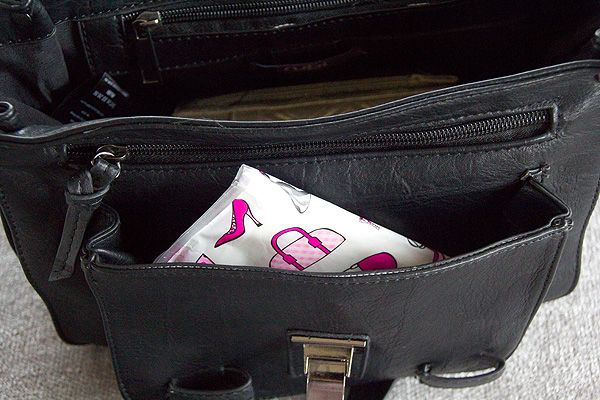 There is a zipped pocket behind the tissue pocket and I just have a couple of sweeties in there: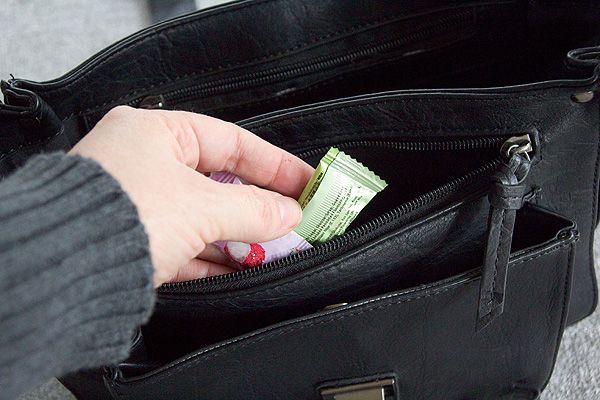 Inside the main compartment is another zipped pocket. I keep a nut bar in there because I have a phobia about needing food and not having any. When my blood sugar gets low I get really cranky and don't feel well so I always like to have a snack with me.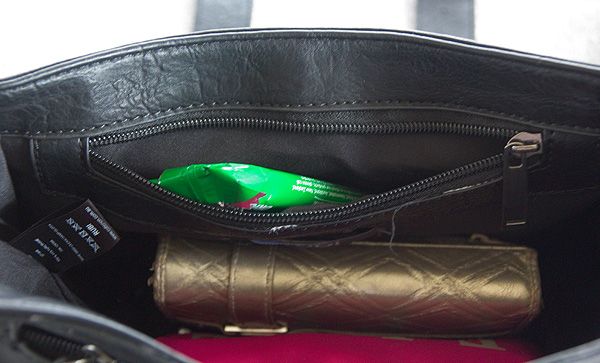 The main compartment generally only holds four things: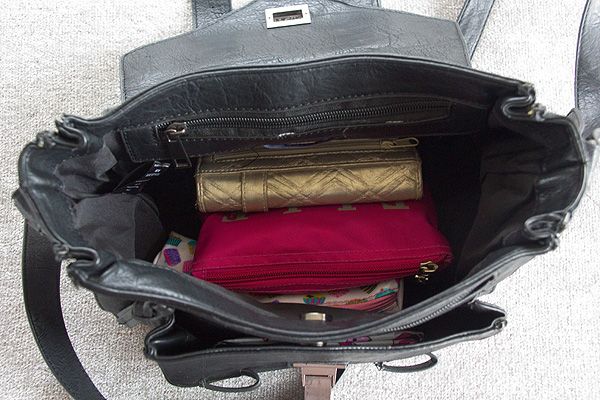 Two pouches, my wallet and a pen. Each handbag has a pen, snack and tissues so when I swap bags I only have to transfer the pouches and my wallet.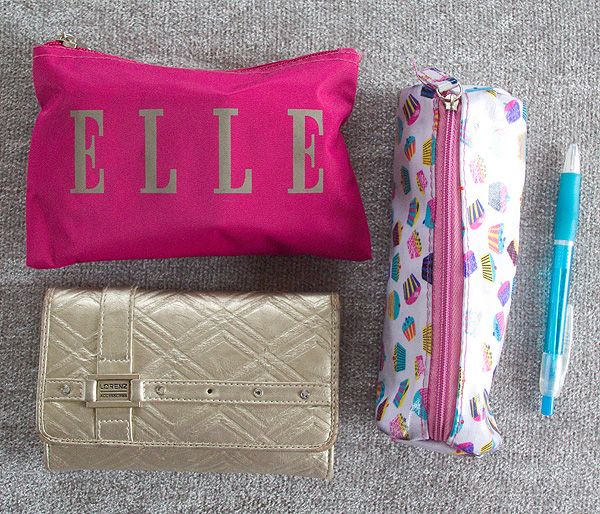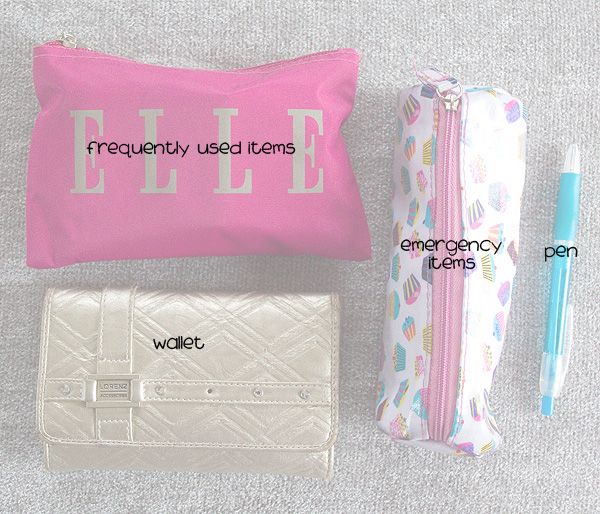 Not much to say about my wallet. It's old, the clasp has broken and one of the gems has come off but other than that I really have enjoyed it. But now I need a new one. I am so fussy about wallets though - they can't be too big, they can't have separate openings for the cards and cash (I like them all together), they can't be too expensive and I don't want black wallets as they are harder to spot in your bag.
The first pouch has cupcakes on it (adorable) and cost 99p at Primark (bargain). The Vaseline is handy not only as a lip balm but also to prevent blisters. Rub in onto the spot on your foot that is being irritated and it cuts the friction and saves your foot from blistering.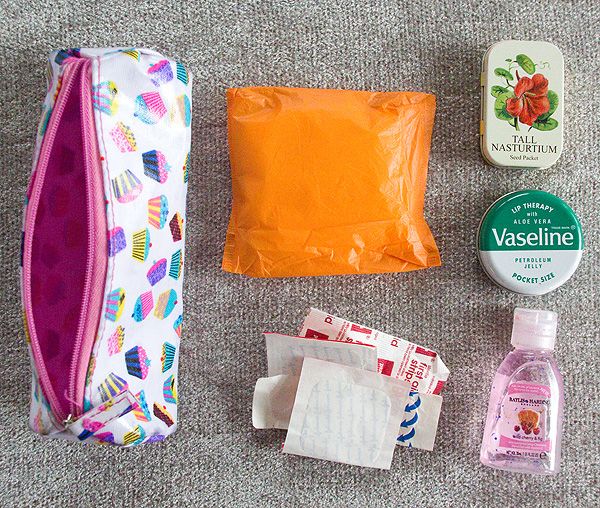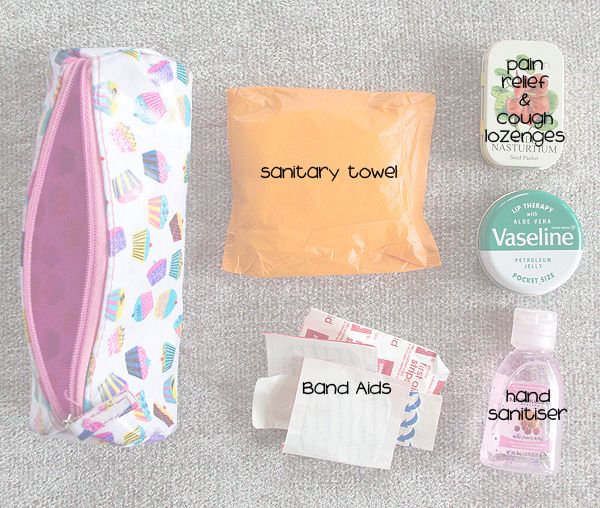 The little tin is the perfect size to hold some paracetemol and cough lozenges: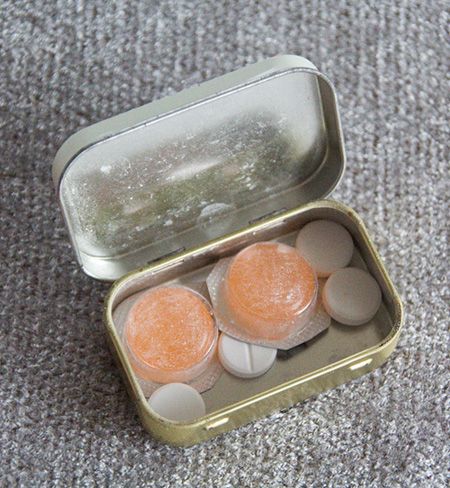 The second pouch holds my frequently used items. It cost about 89p at Home Bargains.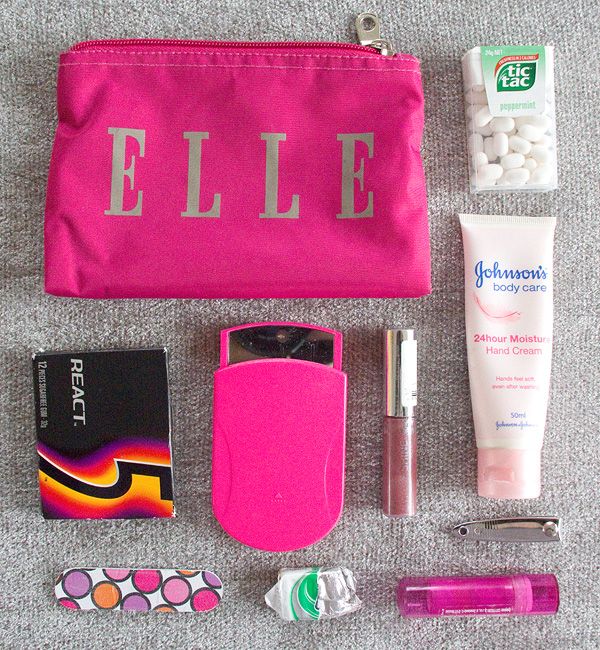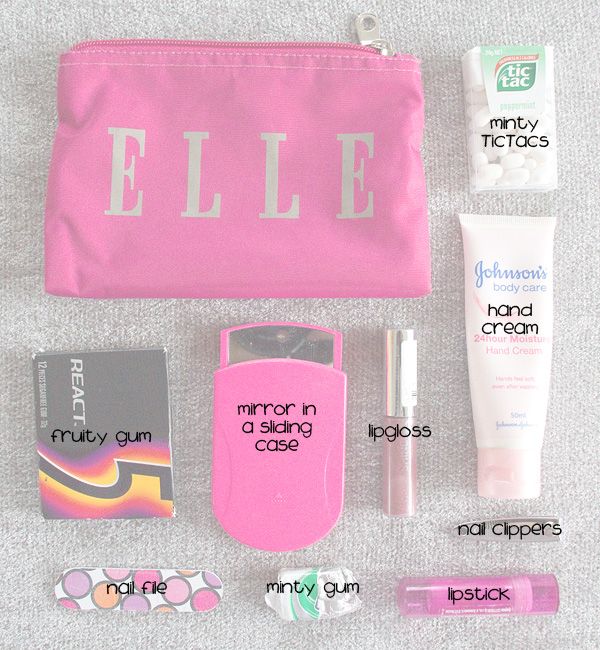 As you can see, there is plenty of room in my bag for the pouches, wallet, pen and even a bottle of water - plus I can fit a book in too.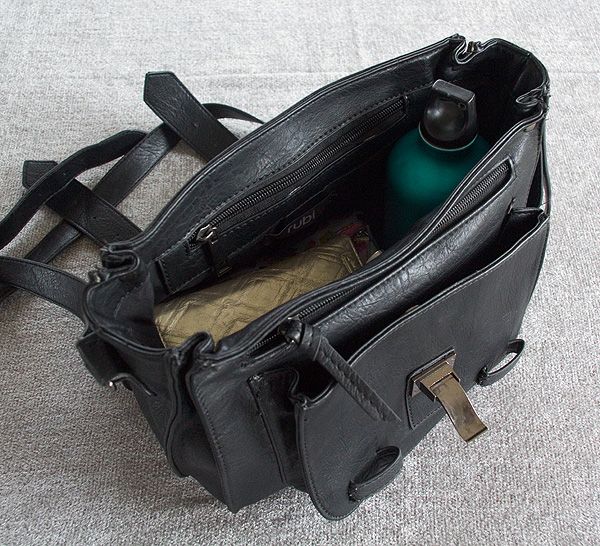 As for keys, we have these carabiner clips on our car key and house keys and I just clip them to my bag: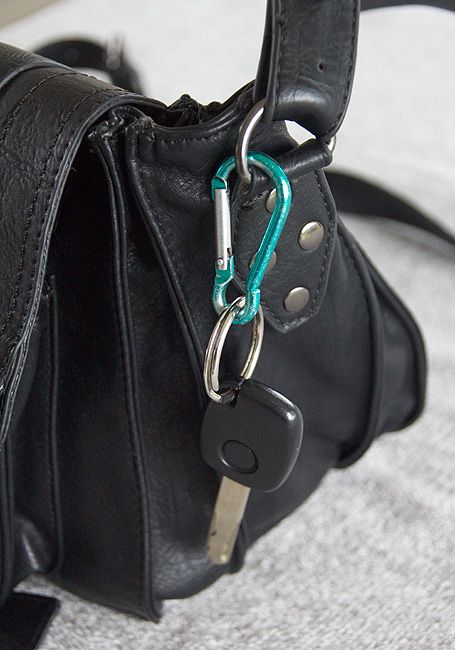 My bags hang on the back of our bedroom door because our bedroom is right next to the garage where we arrive home: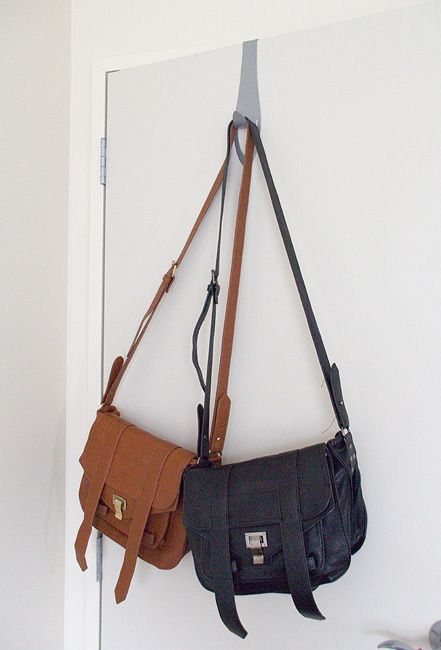 Where do you store your handbag and what do you keep in it? I'd love to know!