The other night I hosted a book swap party, which also kicked off the book club I've been meaning to start.
Because it was such short notice only a few people were able to come but we had a good time anyway. We each brought books that we no longer wanted and took some that we did, and the rest of the books were put into a box which will come out each month at our book club meetings. I'm looking forward to it; it will be nice to hear others' thoughts on the books we choose, meet new people as friends are invited, and swap books.
I kept the evening very low key but couldn't resist a few quick and simple crafts to spice things up. Here is how I laid out the book swap table. I staggered the coffee table and another table: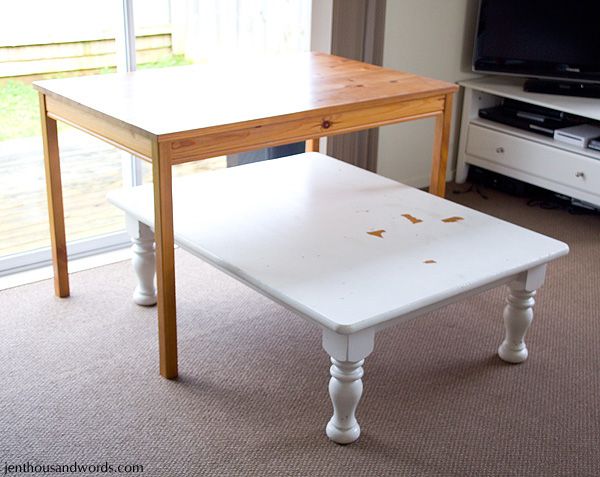 My black backdrop made a good tablecloth and I added some book page bunting. Adult books went on the top table and kids' chapter books went on the bottom one.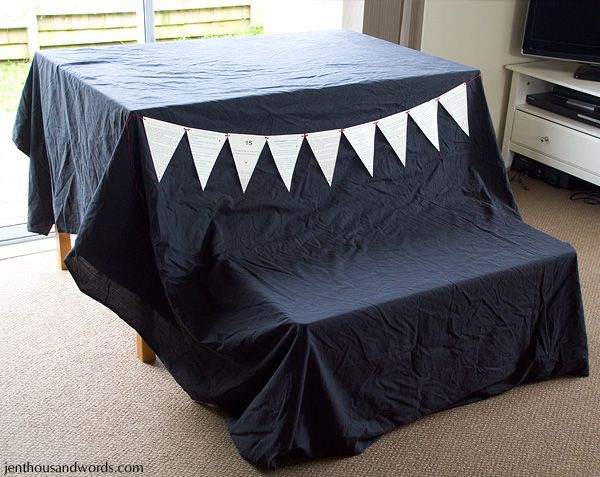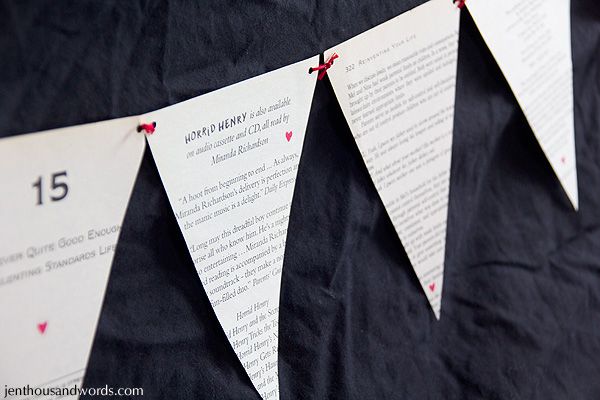 I added some book page bunting to the Expedit, and laid out a couple of altered books that Ruth had lent.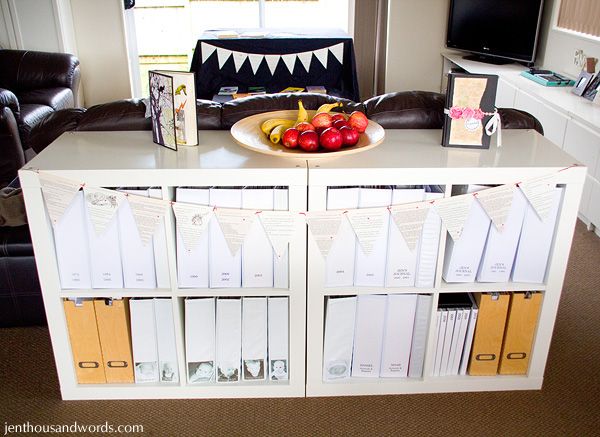 I made a woven mat for the tray that the glasses and juice went on.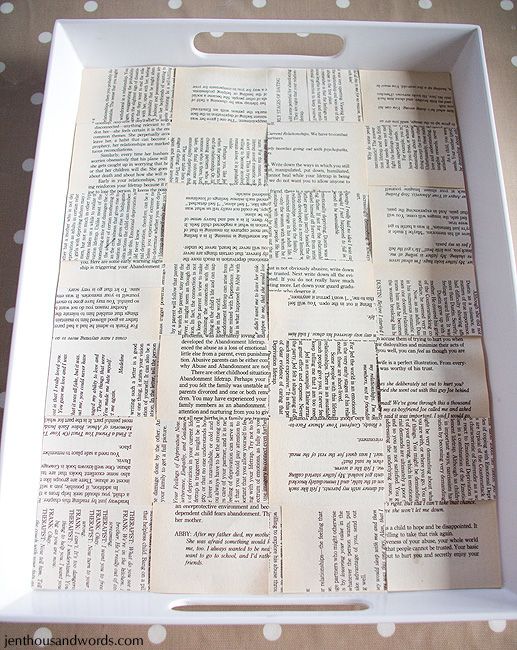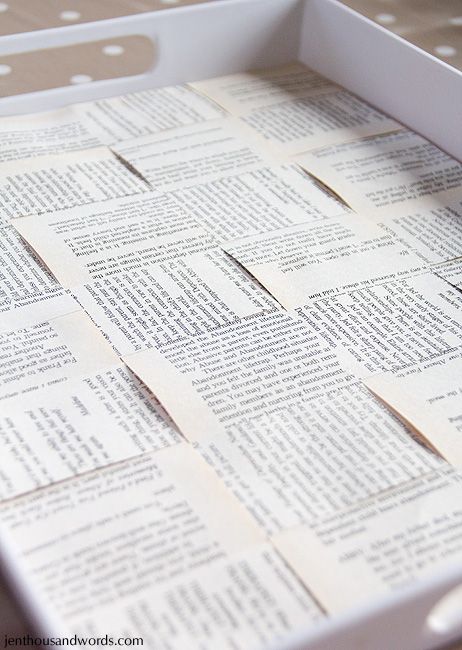 Naturally, I had to do cupcakes but I kept it simple with little flags.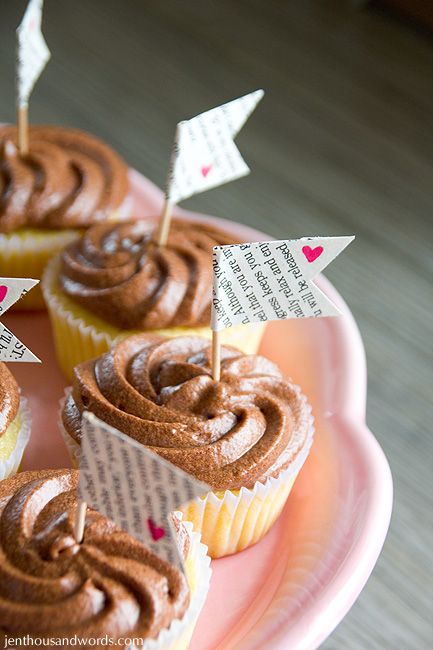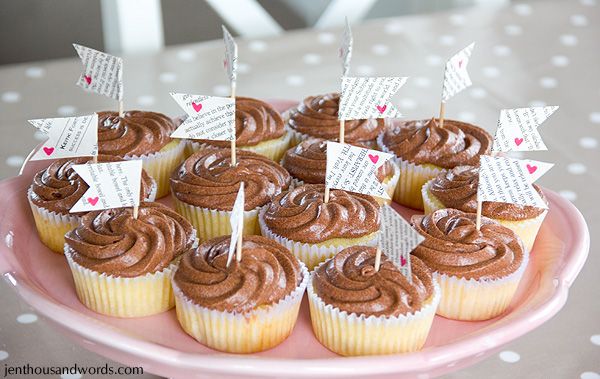 I had fun weaving a table runner - here is the table before the guests brought plates of nibbles.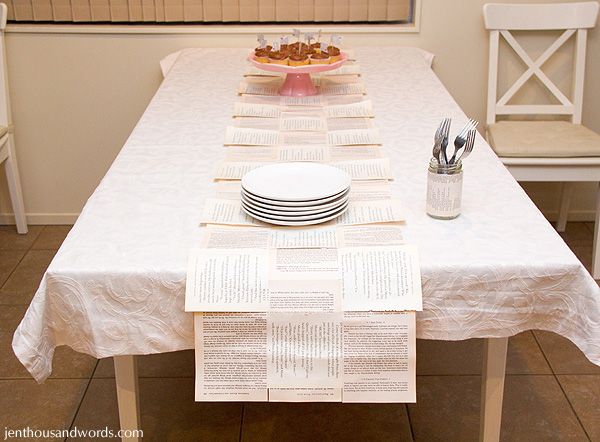 The best part is I can reuse everything for each book club meeting :)