Thursday 16th August (part 2): After Hobbiton we had some lunch in the car as we drove on to
Skyline
in Rotorua to ride the luge. We first had to go up in a gondola (cable car).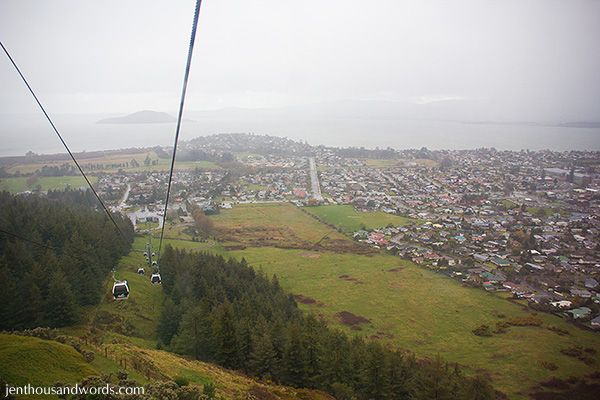 At the top we first checked out the Jelly Belly shop, bought some jelly beans and admired the art made entirely of them: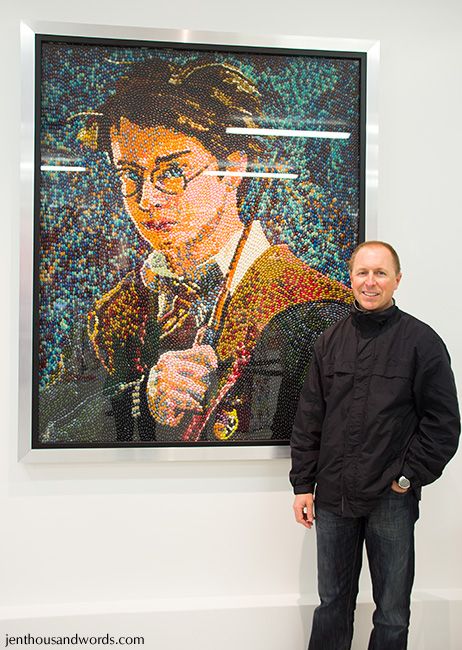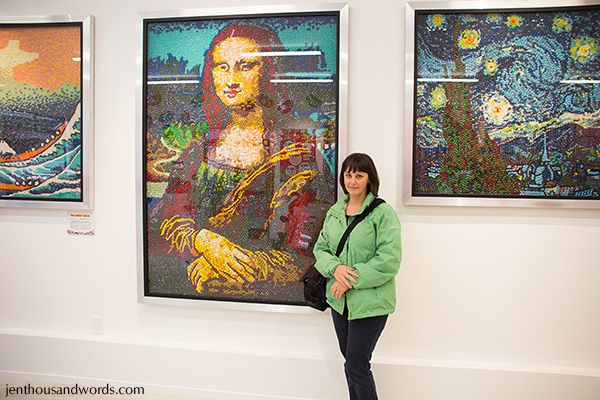 The views outside were so beautiful.
Then we each grabbed a helmet ...
... hopped onto a luge cart and whizzed down the mountain. It was a lot of fun and I even managed to take some photos along the way (talk about extreme photography.)
Then we had to go back up on a ski lift. Daniel and I were together and let me tell you, I am so grateful he was with me because I was *
thisclose
* to having a full-blown panic attack. I will not be going on a ski lift ever again if I can help it!! I did take a couple of photos to try to distract myself. Mostly by just pointing the camera and pressing the shutter without looking, while trying not to cry.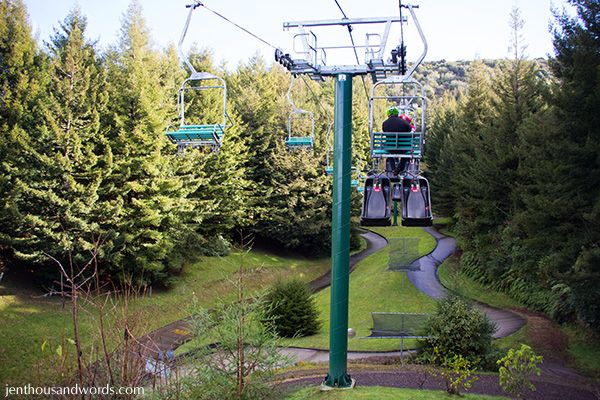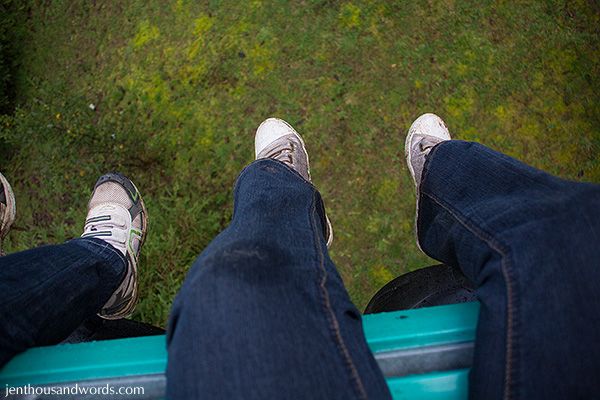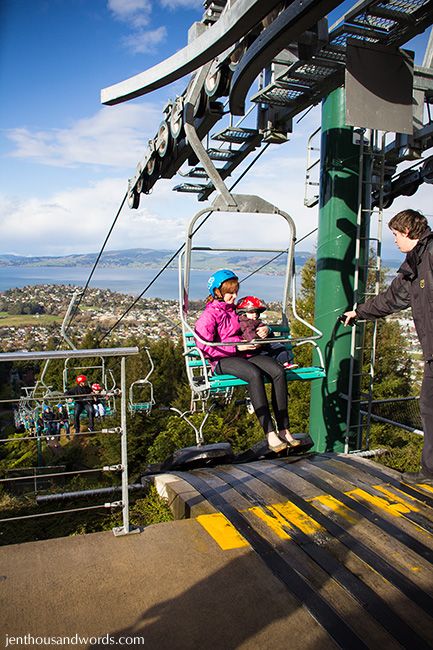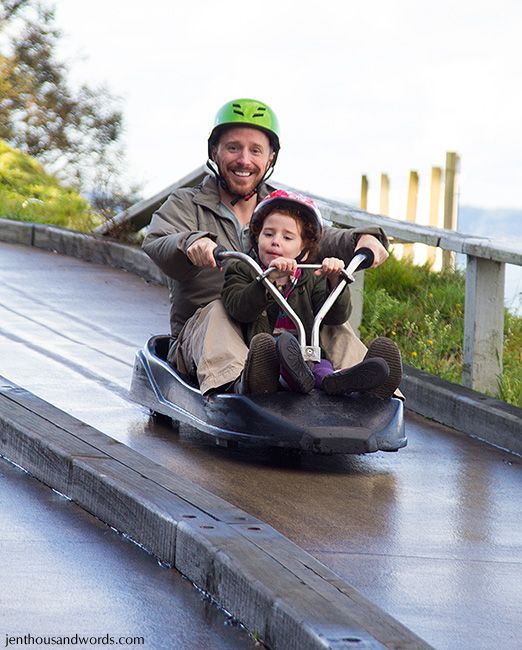 After the luge we drove into Rotorua to have a look at a park with geothermal activity. There were awesome steaming pools of hot water and bubbling mud, as well as this little pool where you're meant to soak your feet.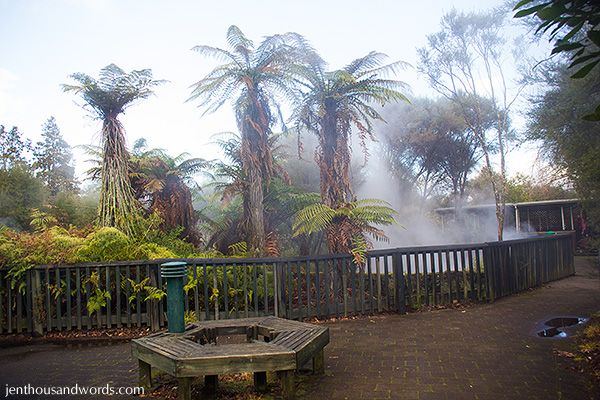 Grant had happened to put togs (swimsuits) and towels for the boys into the car so they changed and had a full on bathe.
We headed home after that, arriving about 12 hours after we'd left, tired and happy. Noah absolutely ADORED the luge and claims it's the best thing he's ever done in his whole life!