In our office area we have an Ikea Expedit unit. It holds two little chests of drawers (also Ikea) and four brown-and-white cardboard boxes (ditto). The box on the top left holds my nail polishes and other manicure bits. I like having it in the office / living area because that's where I do my nails.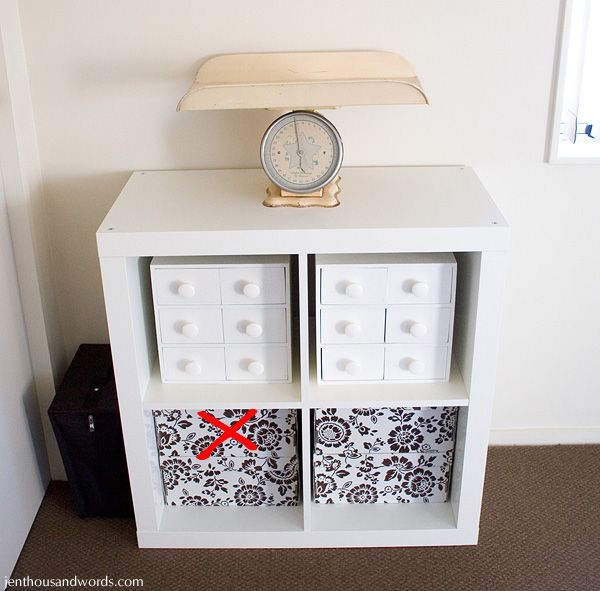 This way of storing them worked fine for a while and I could find what I needed ... until my collection grew and the inside of the box became a jumbled mess and it became hard to find anything specific.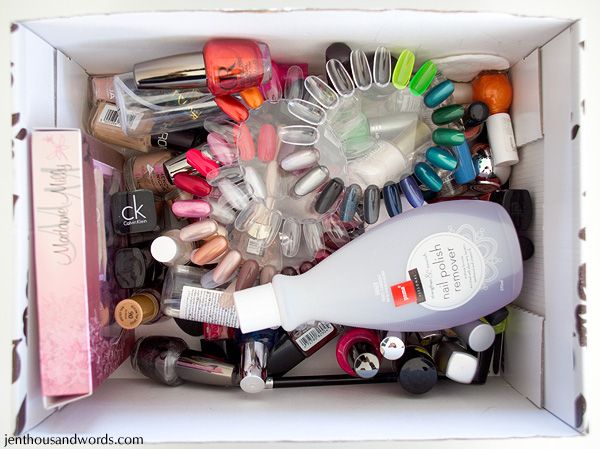 I decided to keep the nail polishes where they were but refine the storage. I started by taking everything out of the box and putting it on a tray.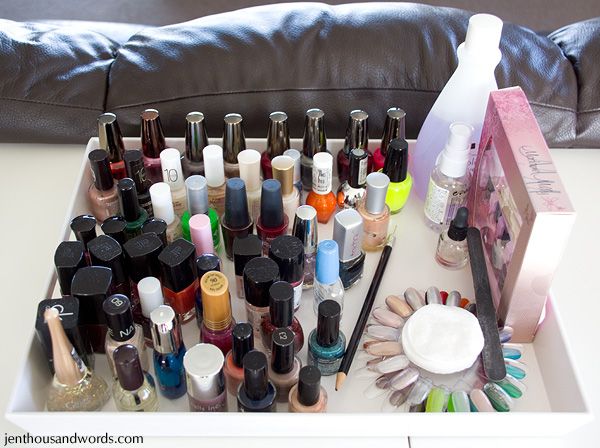 Then I took an empty box that we had lying around (from a Lego set) and cut strips - some long enough for the width of the box, some long enough for the depth: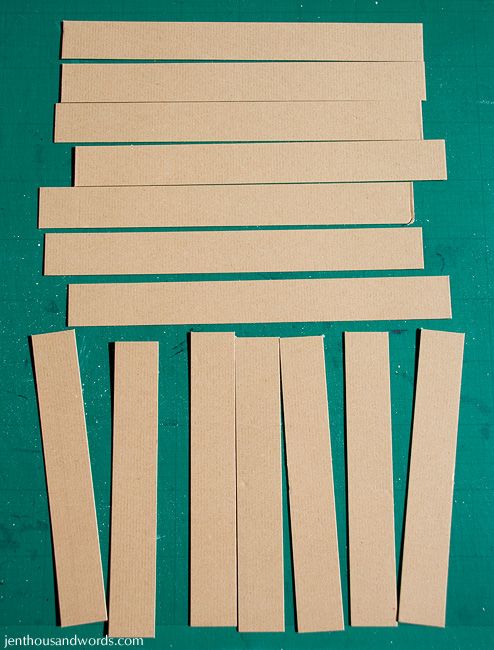 I cut notches halfway through each strip: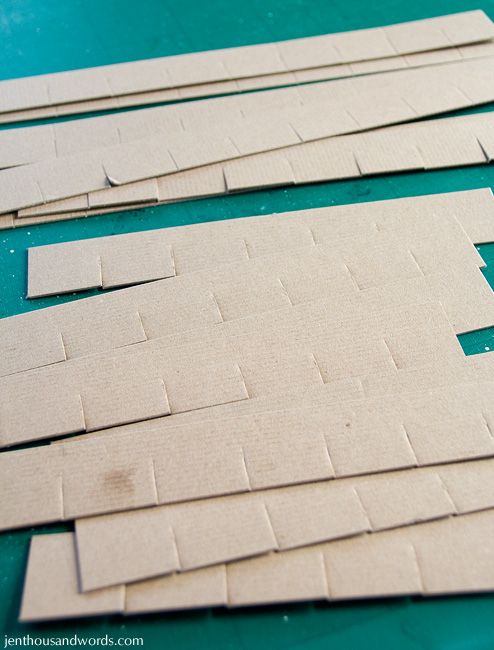 This enabled me to slot them together.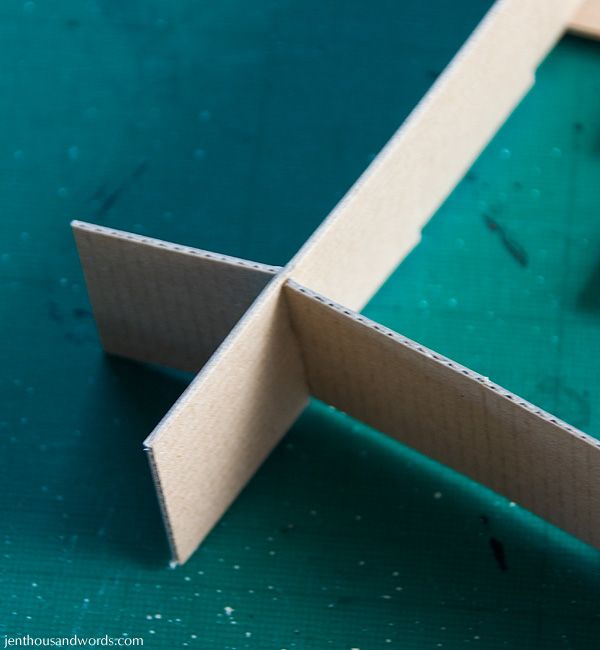 Now, you can see that I didn't use super thick cardboard, it was fairly thin, but because it is thicker than regular cardstock this made the cardboard kind of buckle as they went together. I had expected this and was okay with it, but if you don't want this to happen then use thin cardstock.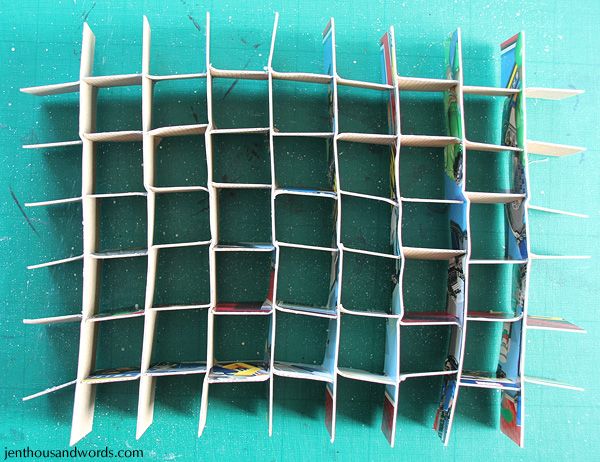 I popped the grid into the box ...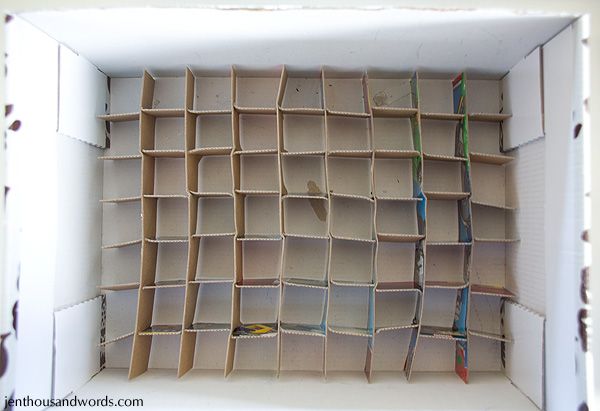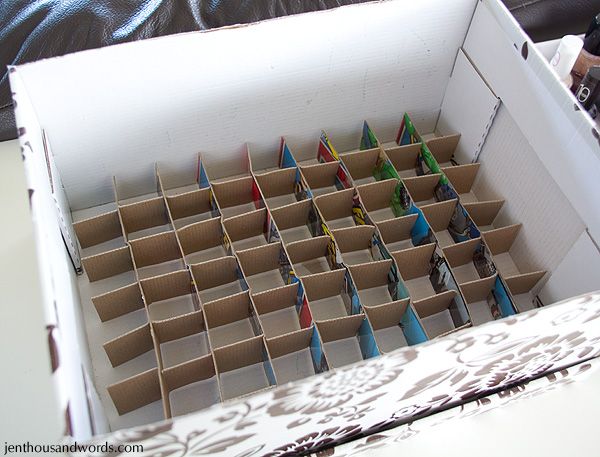 ... and voila! Neater storage of my nail polishes and they no longer fall over and roll around.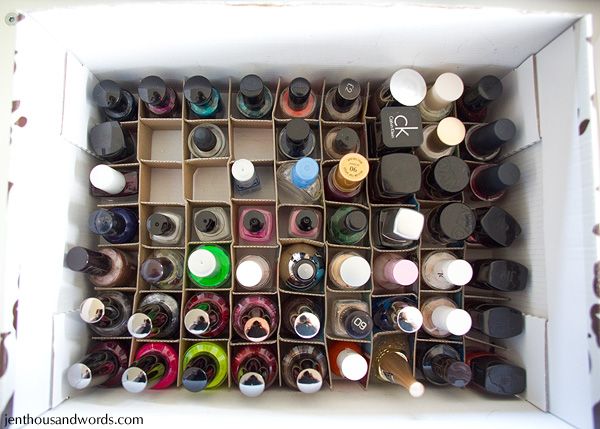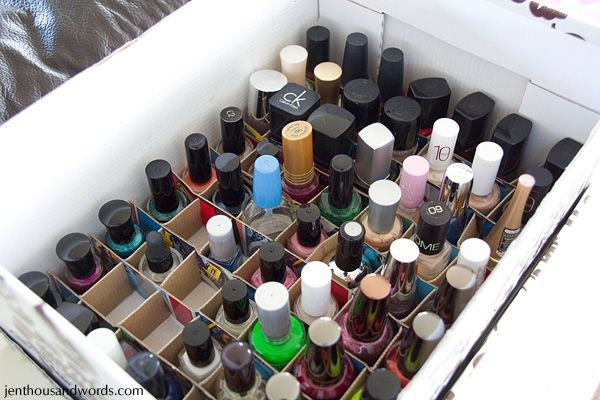 But what about my nail file, wheels, nail polish remover, etc? A plastic tray that I already had did the job of storing those and fits on top of the nail polishes.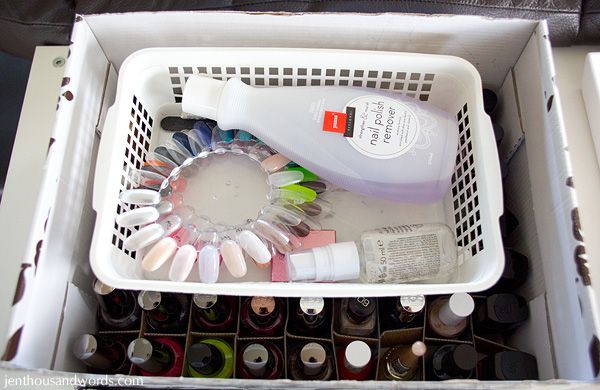 Here's a before and after. Much better!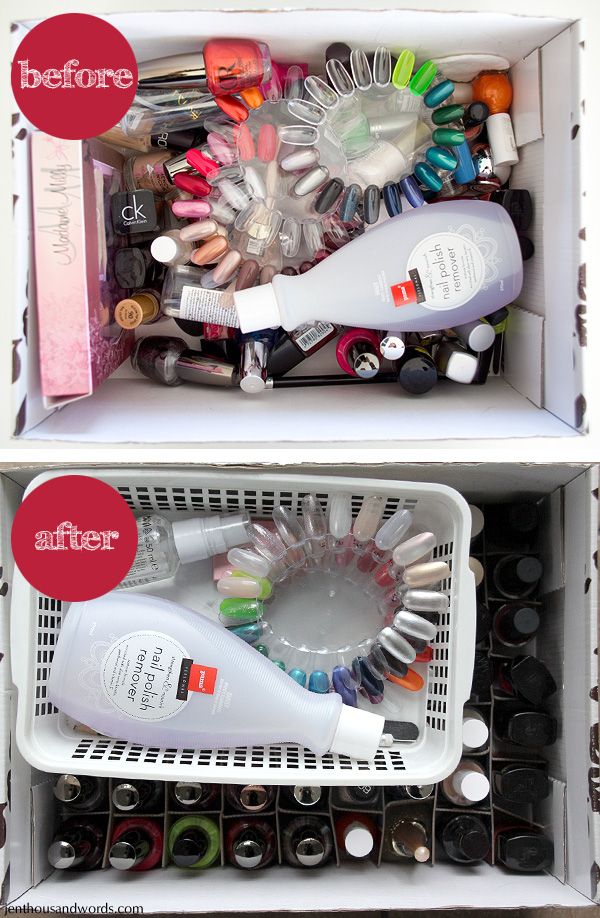 If you'd like to see a post showing my whole collection, let me know and I'll happily do one :)