I wanted to share these photos because the whole concept still blows my mind. This is how we used to go camping when I was a teen. My dad would hitch the caravan to his car and then hitch the boat behind! Is that even legal??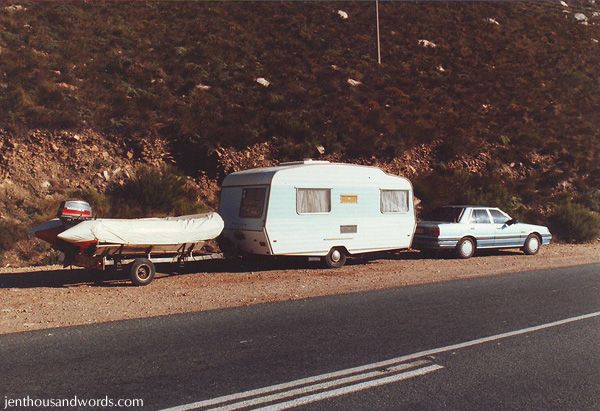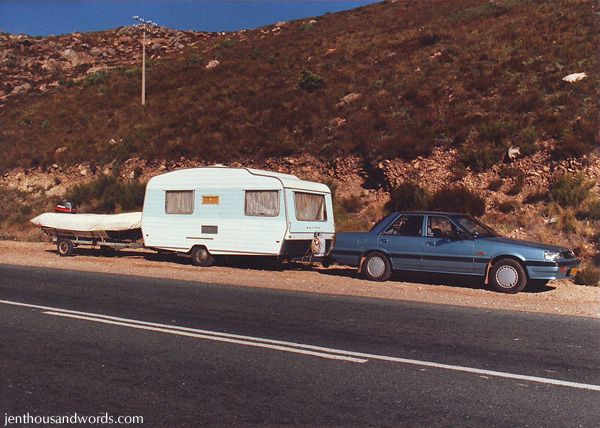 Yes, we had two different caravans. That house with the huge monkey puzzle tree is the house I grew up in.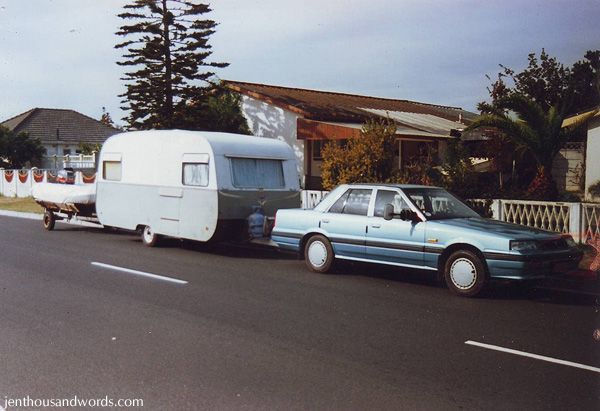 Here he is towing a friend's Hobie Cat to a regatta.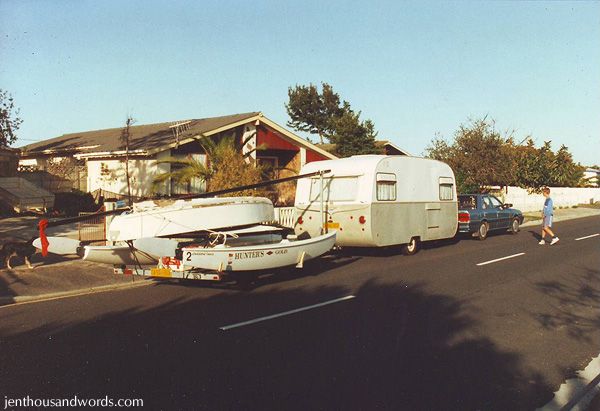 My dad is a true original!