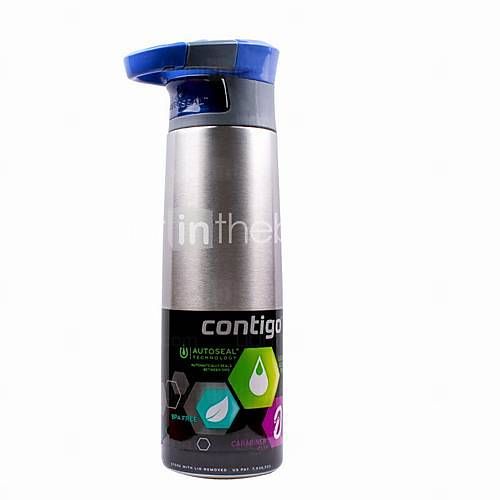 Contigo Autoseal Water Bottle
I found these water bottles at The Clearance Shed for $12 each - they are normally around $30 here. I had my doubts about the Autoseal actually sealing but they are amazing! I bought four blue bottles and one silver one (for guests). I love the wide neck for easy filling, I love the capacity (around 800ml - not too much or too little), I love the ease of use (just press the button at the back and it opens for drinking, the seals when you release it), I love that they even have a clip on the handle so you can clip them onto a bag or belt if you need to. We've been using stainless steel water bottles for a while but the ones I used to use had screw-on lids that took forever to screw on and off plus they were either 500ml (too little) or 1 liter (too big). I am a total convert and adore our new bottles. I've linked to the Congtigo Autoseal bottles on Amazon above but it's to a BPA free plastic one - I can't seem to find the steel ones on Amazon at all.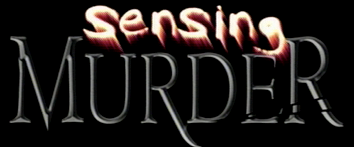 Sensing Murder
As mentioned in my
September book list
I started watching
Sensing Murder
online after reading Kelvin Cruickshank's autobiography. I am completely hooked! It is chilling and fascinating. The link above takes you to a YouTube channel where the episodes are listed in reverse order - check them out. I got totally sucked in and watched them all obsessively ... NOT a good idea when Grant was working nights and I was alone in the house with two sleeping children! One evening he phoned me (which made me jump) and asked me to put the bin out ... at night ... in the dark ... down the deserted driveway ... Um, needless to say that did NOT happen!! Definitely check out the episodes I've linked to, and let me know what you think. Oh, and for those non-New Zealanders watching, when they say "pakeha" it means a Caucasian or white person (it's a Maori word).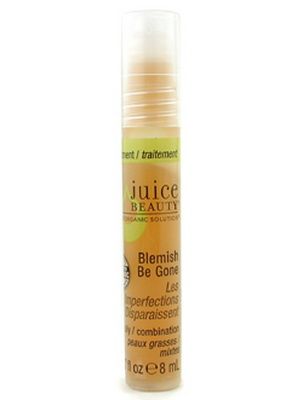 Juice Beauty Blemish Be Gone
I picked this up at a clearance store as I'd been wanting a spot treatment. It was only $3.99 because it was out of date. But it still works
amazingly
! Seriously, if I get a blemish and put this one the blemish is totally healed over within a few days. It makes a noticeable clearing difference within 24 hours, even with painful hormonal acne beneath the skin. I don't usually break out much but do usually have at least one or two blemishes on the go. Between this spot treatment and the
face wash
and
moisturiser
I've mentioned in previous favourite posts my skin is in better condition than ever and I actually have zero blemishes right now. Score!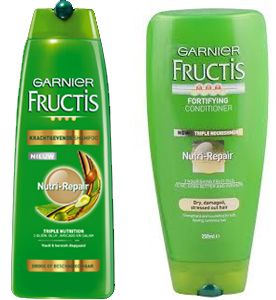 Garnier Fructis Nutri-repair Shampoo & Conditioner
I have hair with a life and will of its own. Let's just say I've never had a problem with volume and body. Leith bought this shampoo and conditioner when she was visiting and then left it behind so I've been using it. Finally a shampoo and conditioner that smooths my hair down and tames it somewhat! It is very rich and nourishing. My hair is generally very shiny (I know, I'm lucky) and this combo has made even shinier. I wouldn't try it if you have very fine or easily-weighed-down hair but if you are looking for a moisture surge or something to smooth and tame your locks, try this shampoo and conditioner out.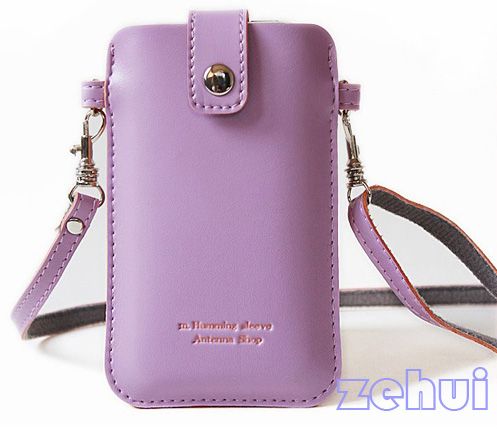 Cellphone pouch
I don't always wear clothes with pockets and got tired of stashing my phone in my bra. I bought this cellphone pouch on eBay for $3.85 (free shipping) and use it all the time! It's handy for carrying my phone around while I do housework (I listen to music on it) and for when I need to pop out for an errand and just want to carry my phone and debit card rather than a handbag. My pouch is actually aqua with hot pink edging - you can see it on the eBay auction that I've linked to above. Here is what it looks like: