We have two spare king-size duvets for when guests visit, or to layer on our beds in winter. They take up so much valuable shelf-space that I knew I had to come up with a better solution. I decided to hang them inside the closet in the spare room.
I used a hollow metal broom-handle that we had lying around ...

... and cut it into two lengths, about 50cm (20 inches) long.

Then I threaded some rope through - this is what I had already (not sure I would have picked the bright green colour!)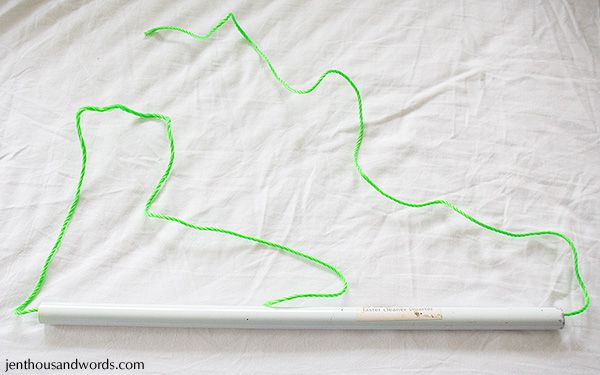 Once I judged how long I wanted the rope I tied a reef knot and pulled it tight with some hot glue in it to make sure it held well.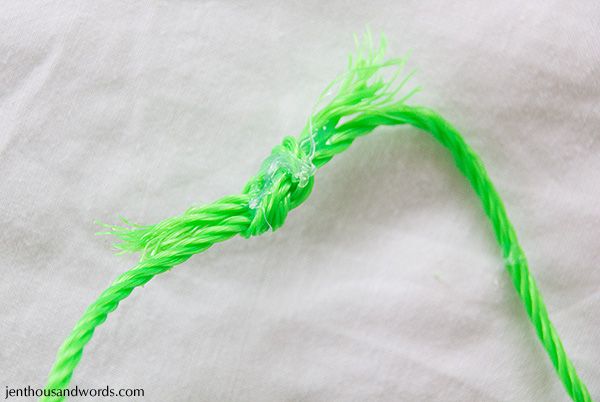 This is how it looked:

I swiveled the rope until the knot was inside the metal tube.

Then it was ready for action! All I had to do was fold the duvet into quarters length-ways and hang it over the metal bar.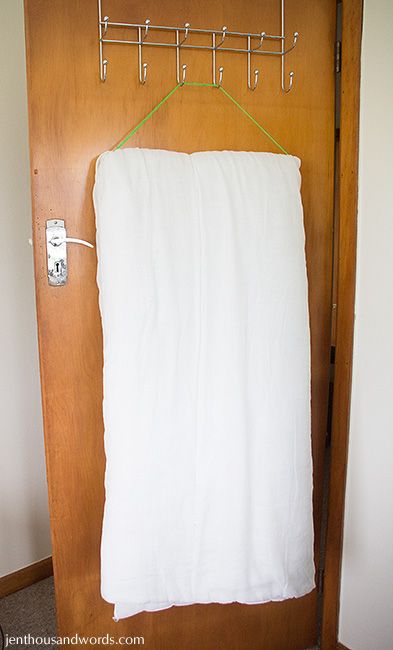 A couple of S-hooks from the dollar store and they were ready to hang in the closet freeing up some shelf space.