In the past I've hung my jewellery on the side
of my shower (details in
this post
), on the sides of my bathroom cabinet (details in
this post
), and on wire shelves in my closet (details in
this post
).None of those solutions were options in this house so I had to come up with a different idea.
I decided to use a wall-hung Ikea magazine rack that my friend Karen gave me. In the last house I used it to store hand towels in the airing cupboard, hung inside the door. It looks like this: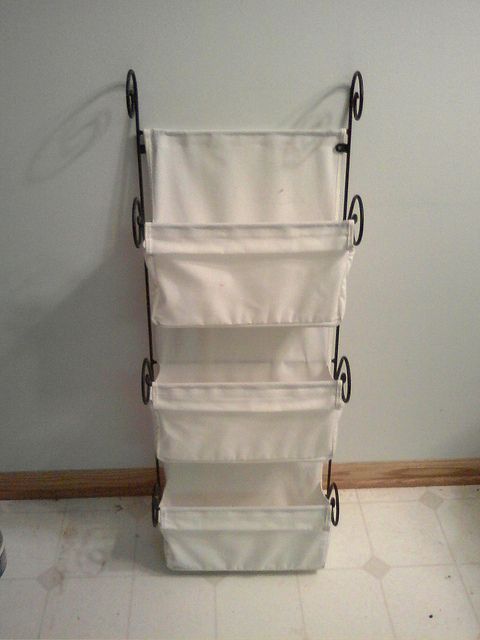 I removed the fabric inserts and hung it on the bedroom wall, then fastened my jewellery onto it: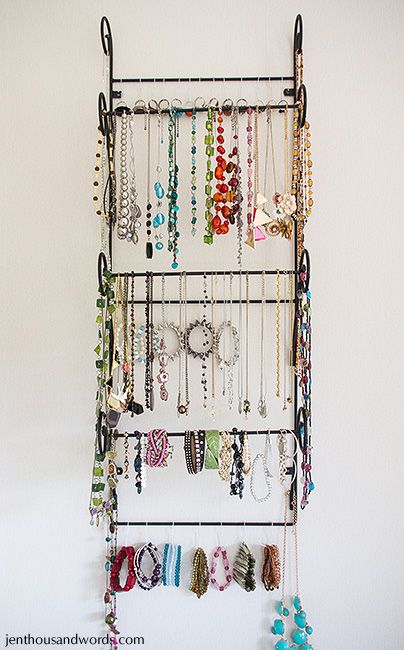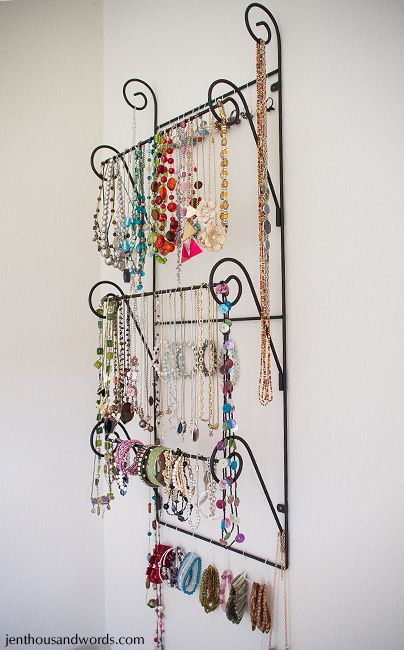 My rings are hung at the top on paper clips (yes, the top bar is skew - I've tried to bend it straight but I'm afraid of breaking it.)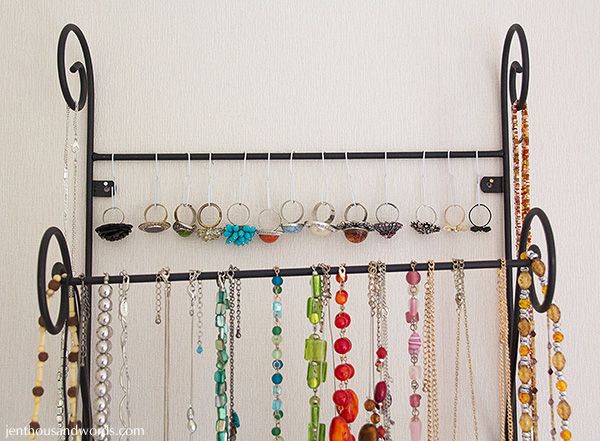 My bracelets are at the bottom: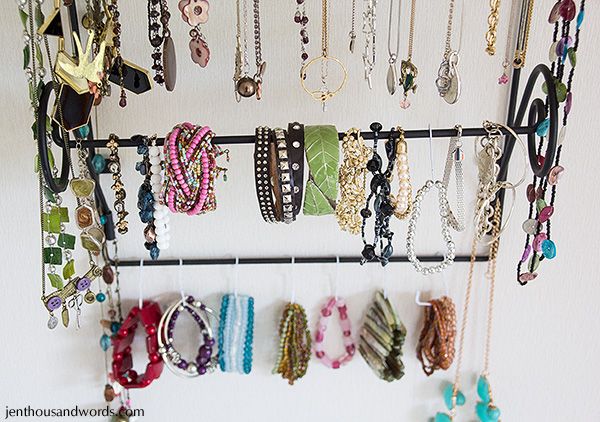 It works and is almost like a piece of art on the wall. I love solutions that use what I already have!