My lipsticks and lipglosses were stored in a little wooden crate, with my essential oils in a plastic pouch on top of them. They were contained but not very organised - it was hard to find a particular lip colour that I wanted.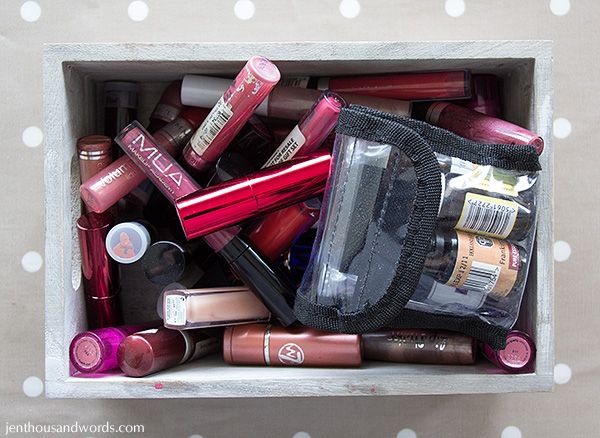 So I tipped them out and started from scratch.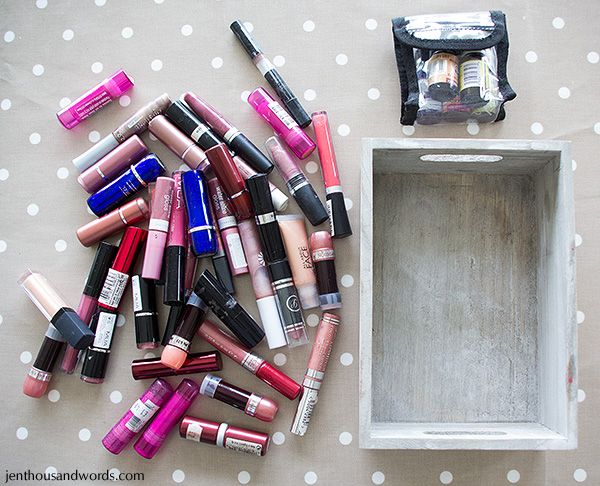 I used a the same technique that I'd used for
my nail polish storage
- I cut strips of thin card and cut notches halfway through each strip.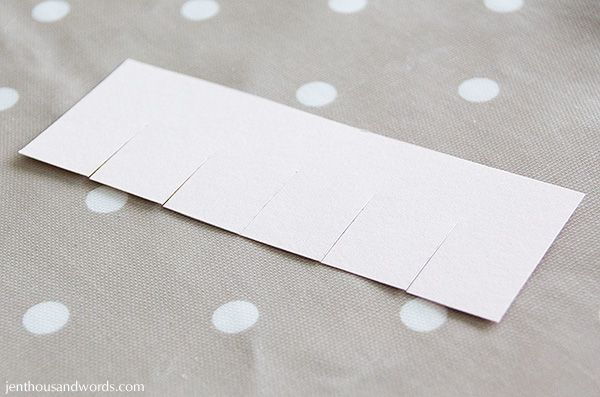 I slotted the strips together. (As you can see, I started out using coloured card but switched to white when I ran out.)
The grid fits into the box ...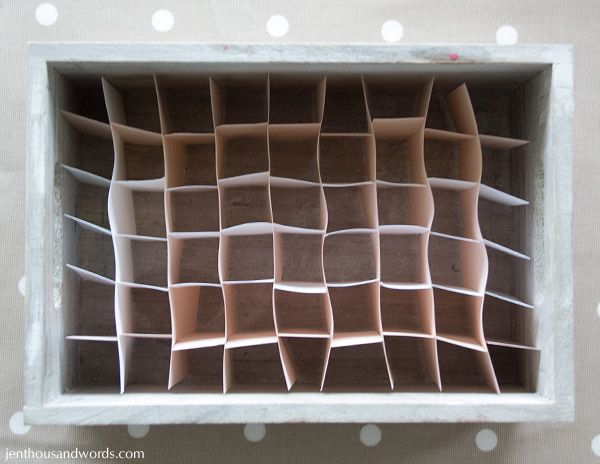 ... and keeps my lipsticks, lipglosses and essential oils organised.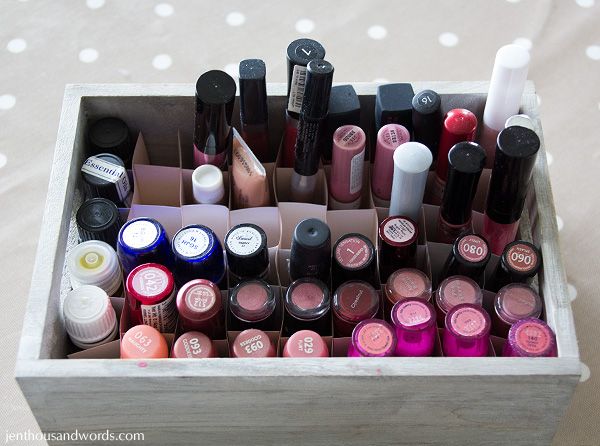 And because we all love a before-and-after shot, here's one to end on: