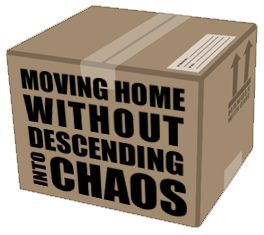 When you are packing for a move it helps to declutter as you go. I know it can feel overwhelming having to sort and pack every single item in your home, and it's tempting to just throw things into boxes with the intention of dealing with them on the other side. But there are costs involved with moving things (time, everngy, money, space) and it's just not worth taking unwanted or unused items with you.
Try to make the decisions as you go and eliminate clutter as you pack. Because as overwhelmed as you might be while packing, I can pretty much guarantee that you will be more so when unpacking and having to find places to put everything.
Before you even begin packing and sorting, have a plan. If you have time to hold a garage sale before things get too close to moving day then go for it. If not, then pack items that are of value that you don't want to simply give away together in a box, rather than packing them with other items that you plan to keep.
Plan for items that you are happy to donate. Mark out set times / dates when you intend to make trips to the local thrift store, register with Freecycle if you haven't already, decide which items will be passed on to friends and arrange for them to collect them. Have a set of boxes that items can go into as you sort them. Then get them out of your house.
This is what one of our former homes looked like the day after we moved in. I faced the daunting task of sorting everything out and you can bet I didn't want to have to deal with clutter at the same time! You will get settled and organised so much quicker if you declutter before your move instead of after it.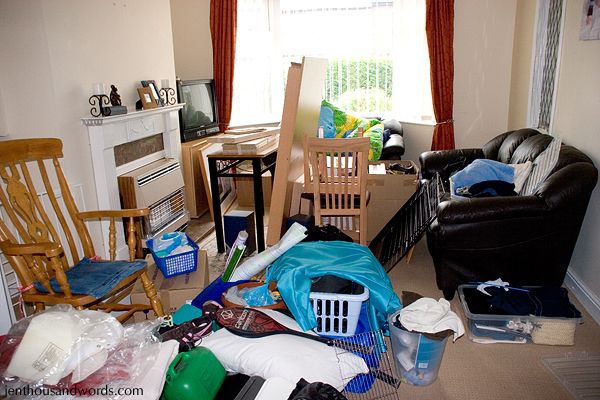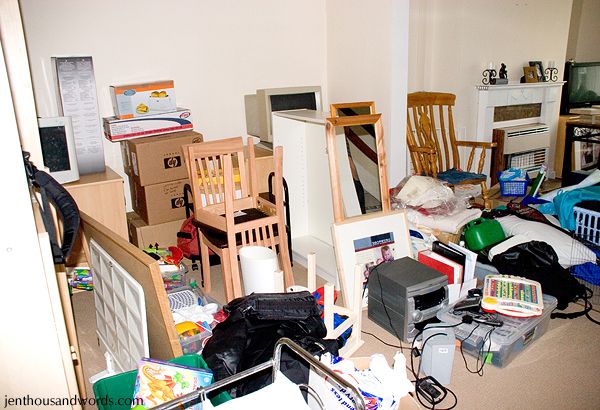 All posts in this series:
Packing necklaces
The "do not pack" boxes
Where to get boxes
Declutter as you go
Prioritise
Consolidate
Word documents
Last few tips