Noah's friend has a toy wagon and Noah has been obsessed with it. He kept asking me for one so I said I'd make him one. Luckily for me, my dad is a DIY genius and happened to be visiting, so he gladly made one (well, more like a go-kart than a wagon) for Noah out of pallet wood and some wheels I got through Freecycle. Here we are testing it out before painting - Grant got kitted out in helmet and goggles, it made me laugh so much!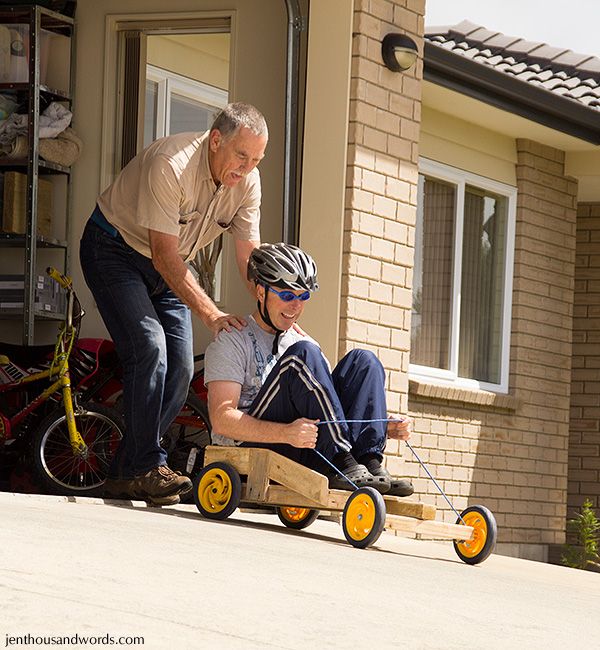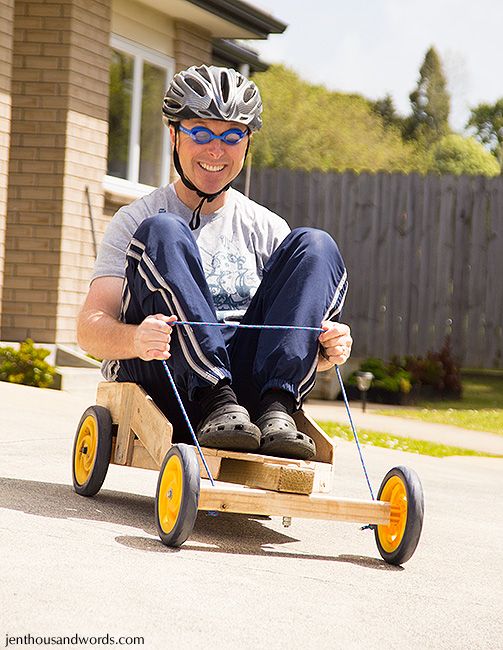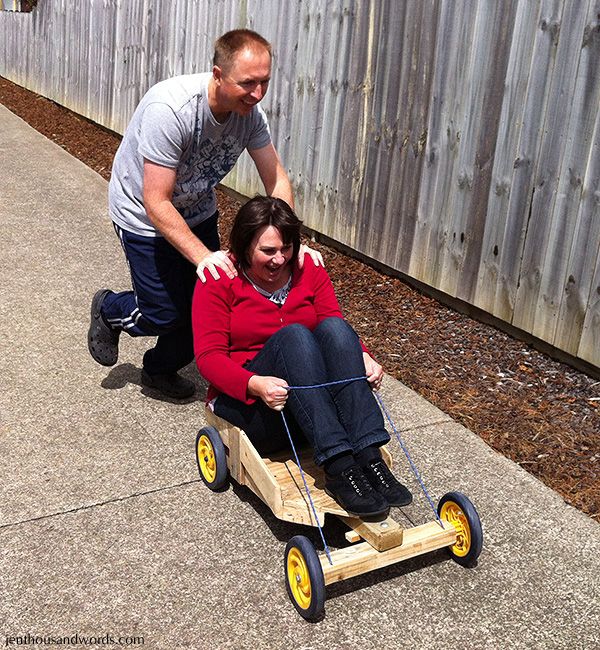 Here's the final product, which Noah loves: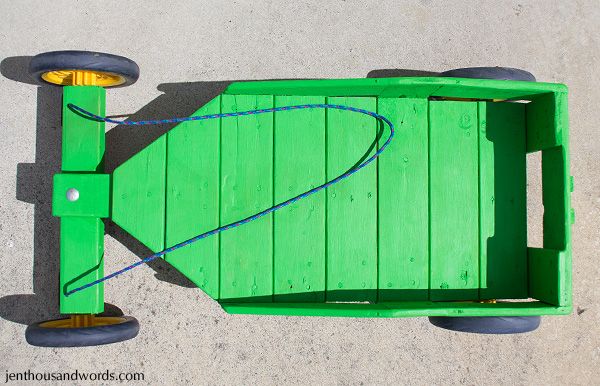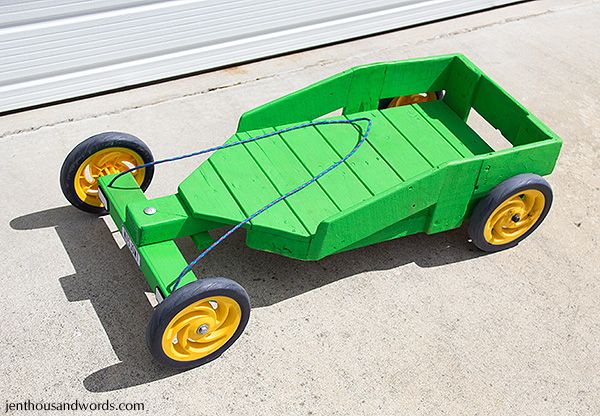 The numbers don't really mean anything, they are just what he came up with when I asked him what he wanted on his licence plate. The plate is printed on paper and then laminated, the "lights" are painted cork coasters that I cut to the right size.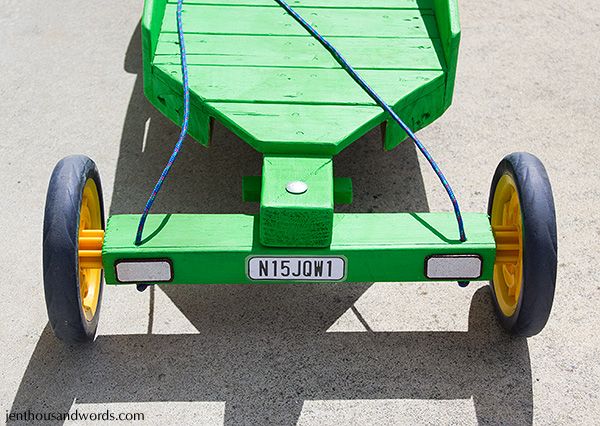 The U-shaped bit at the back is a place to slot a pole in for pushing purposes: