As I've mentioned before, this house has a weird layout (I promise I'll do a video walkthrough sometime!) and the bedroom we chose for ourselves is right at the back, off this little porch area behind / next to the kitchen. The reason we chose this room is because it is nice and quiet and away from the noises in the rest of the house - perfect for Grant's weird sleeping pattern since he works shifts.
You can see the door to the in-between area to the right of the kitchen here: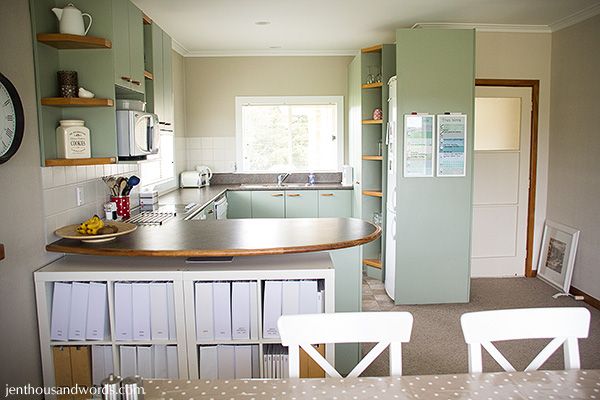 Open the door and this is what you'll see.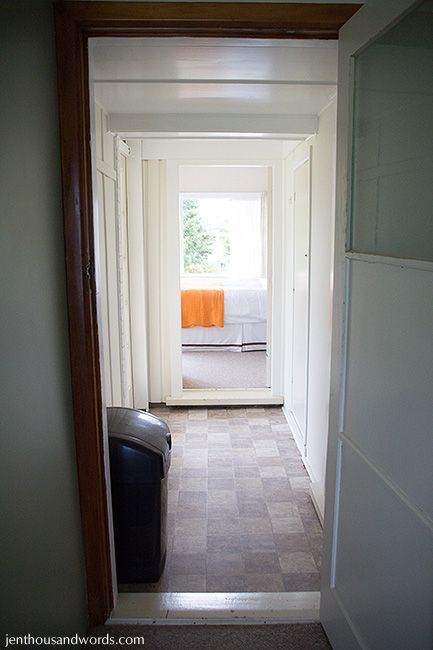 As you can see, we keep our rubbish bin there. Turning to the right, you will see the laundry. Just past that is a cupboard.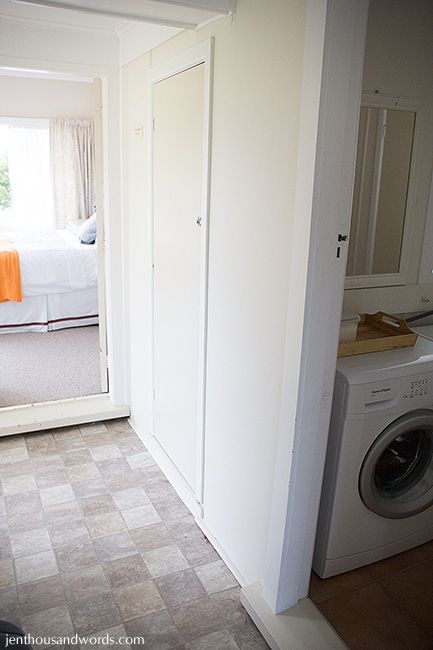 Turning to the left, you'll see the back door (actually side door):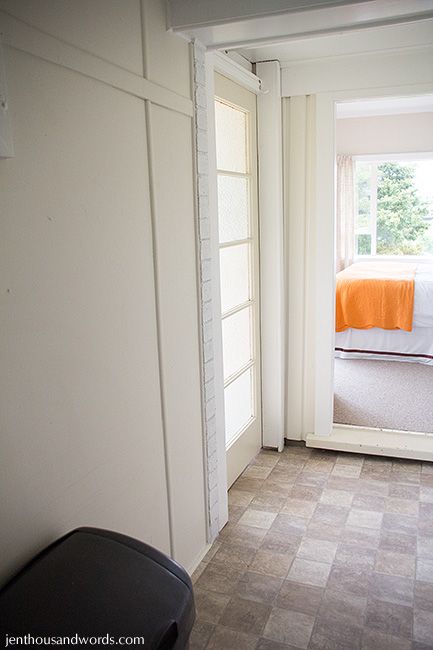 Straight ahead is our bedroom. This is the view from the door.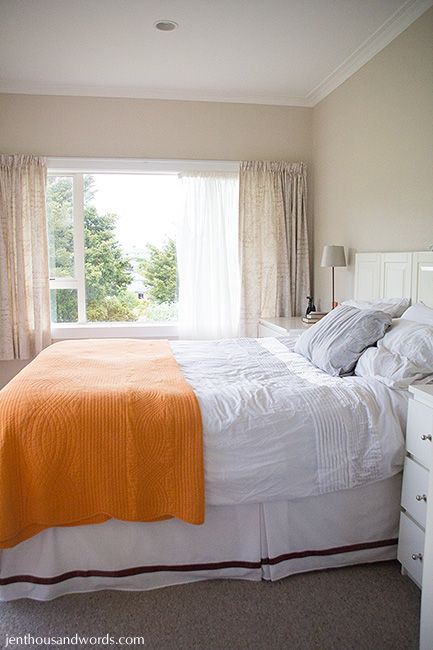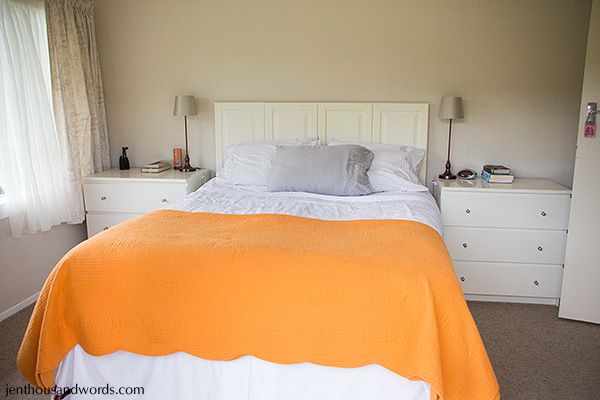 I took the photo above from outside the French doors. We have a little patio / balcony.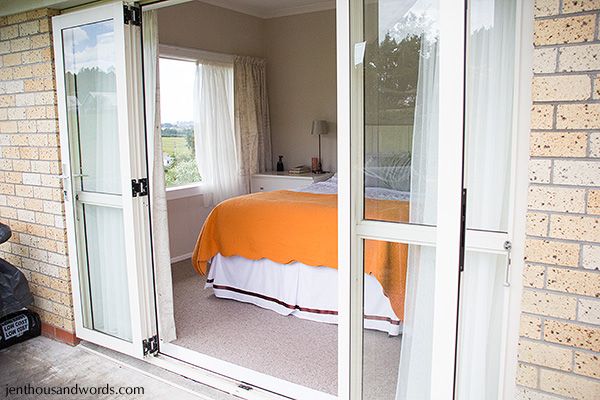 Looking back towards the kitchen. Now you can see why I said we use the laundry room as our ensuite loo, and it's where I do my makeup.
My jewellery
hangs above the laundry basket behind our door. There is now a full-length mirror on the back of the door.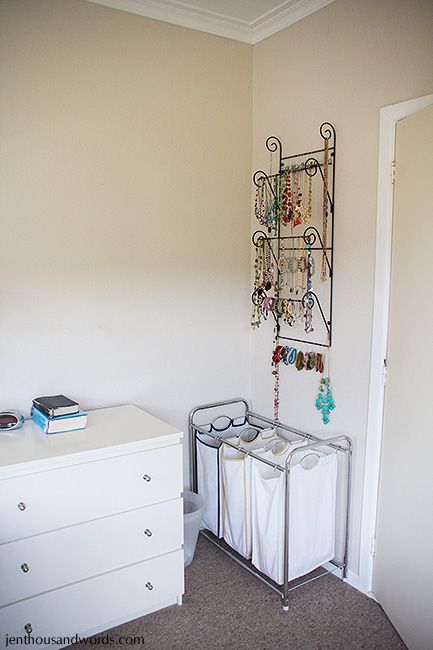 The view from the bed: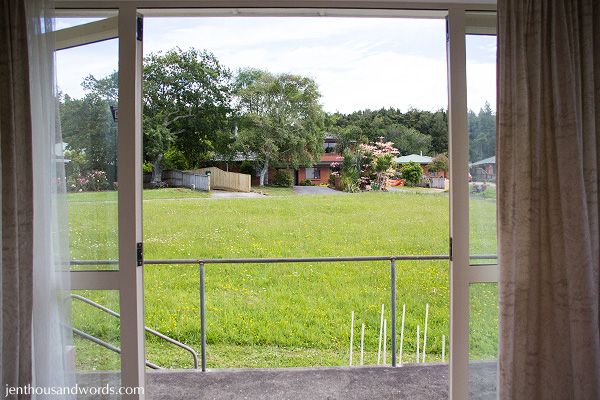 The view from the other window: