I wanted to show you the little apron I made for my friend R's daughter for her birthday.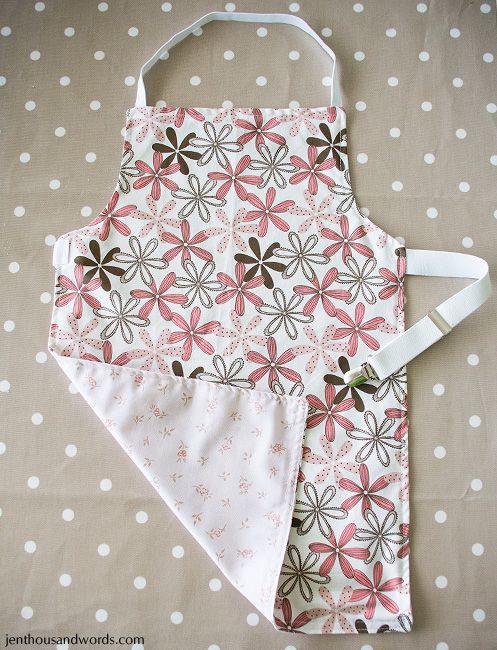 I knew I wanted to make an apron for her, and these are fabrics that I had in my stash. Unfortunately, what I did not have in my stash (and didn't realise until I'd started sewing) was cotton tape for the straps. Instead, I added elastic for the neck strap ...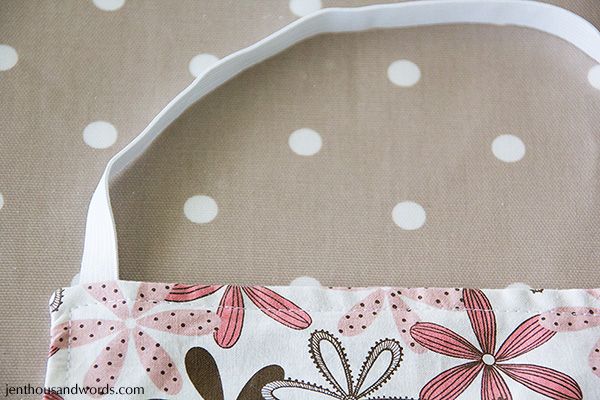 ... and cut a piece of a random pair of suspenders I had to make a waist strap: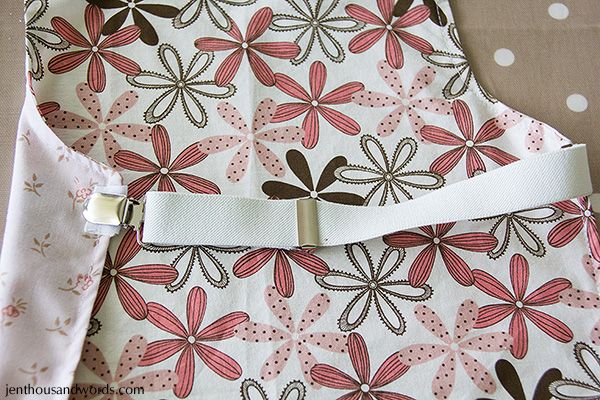 I added a small piece of cotton tape to the opposite side of the apron to reinforce the spot where the waist strap clips: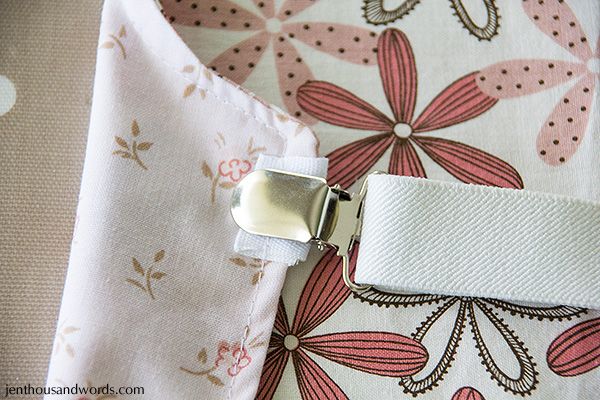 The apron is reversible; here is how the suspender clip looks in reverse: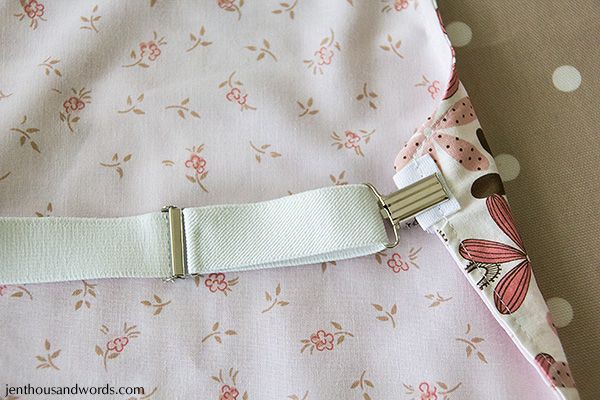 To package it I folded it and popped it into a clean Nesquik tin ...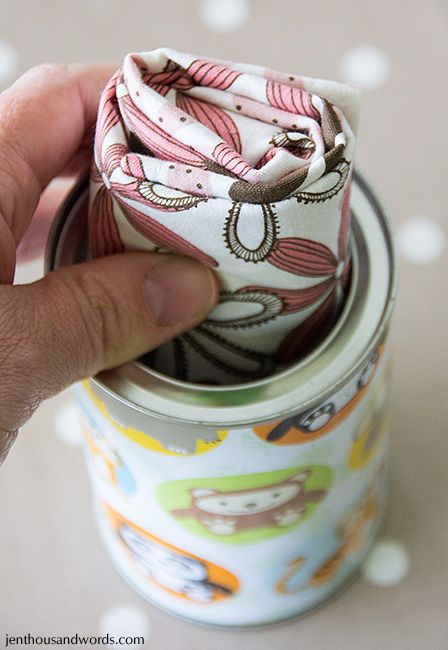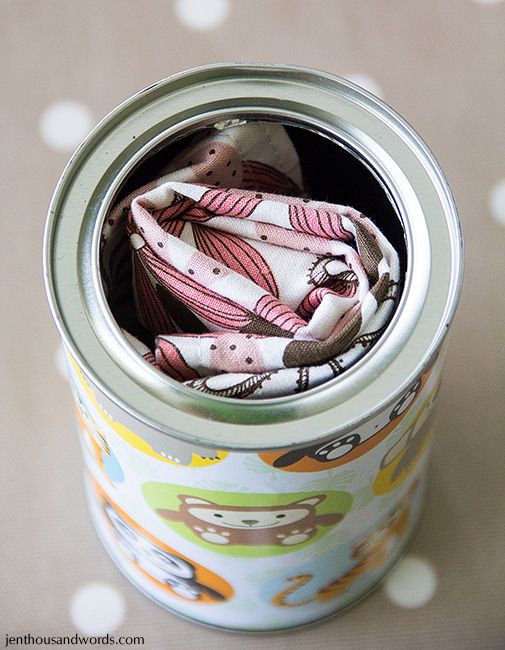 ... that I'd covered with gift wrap. Voila!