If you're stuck for Christmas present ideas, here's one:
Blurb
also do planners. I know, right?! I ordered one to check out the quality. I actually ordered the very cheapest one they do - softcover, least expensive paper, black-and-white photos - because I wanted to see what the quality of their "cheap" is like. (They also do hardcover with image wrap, hardcover with dust jacket, full colour photos, and different paper options.)
My planner arrived yesterday and I am very impressed with it. It's not cheap looking or feeling at all. The cover is glossy and beautiful.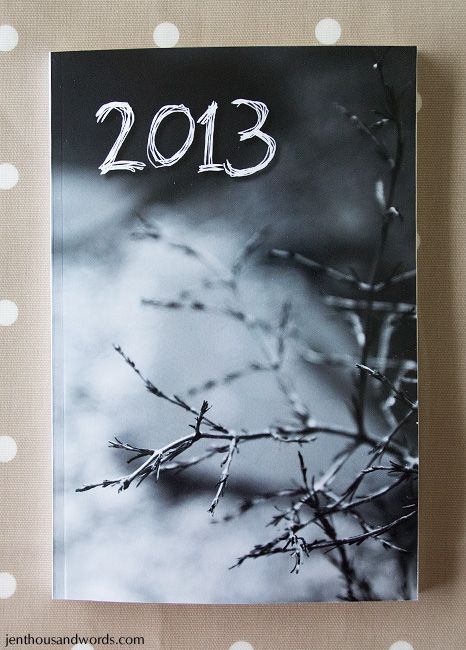 Inside the paper is an off-white, which I actually liked. It's not a slick paper, but feels rougher, but its a good weight. Each month has one image with the month laid out next to it: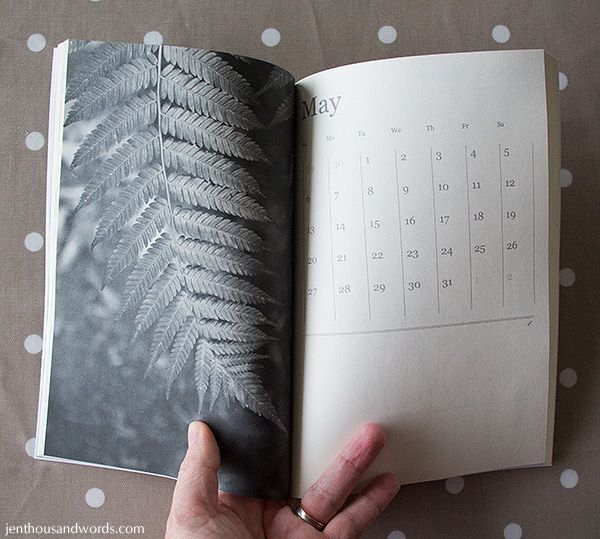 And there after the month is laid out one week at a time.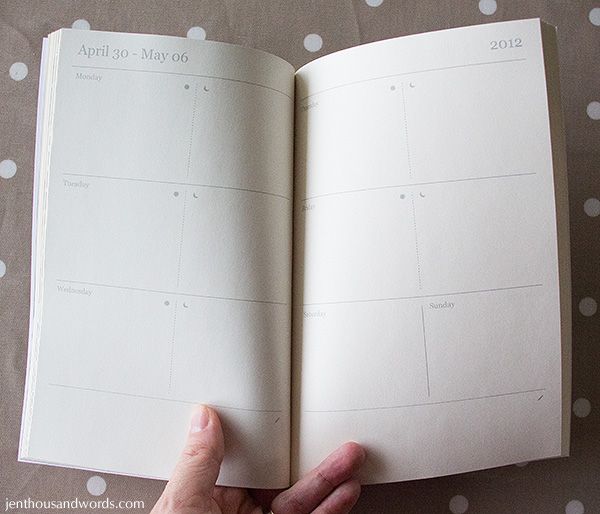 You may have noticed above that I have 2012 in the corners - this was not Blurb's fault, it was my own!
Please ensure that you have the latest version of their BookSmart software before ordering your planner.
I, obviously, do not, and I should have checked this before ordering. DOH!
If you would like to order your own planner, either for yourself or as a Christmas present, you can get 20% off by entering the code LASTCALL20 - this offer expires on 10 December. (For those of you in a different time zone to me, if you act super quickly you might still be able to take advantage of the 25% off offer by entering HOLIDAYTHANKS, which expires midnight 3 December.)