Notice anything different in the playroom?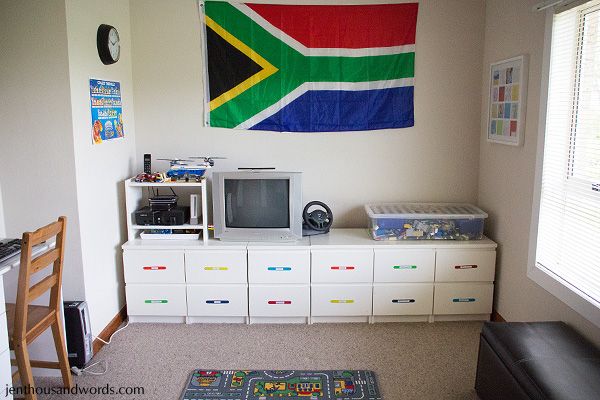 Yup, I added labels to all of the drawers.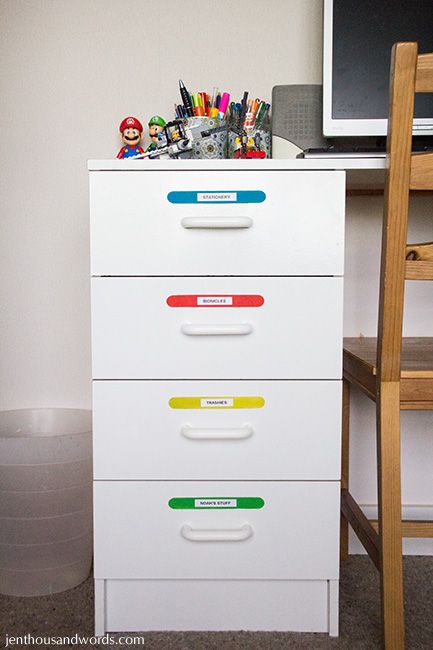 I got wooden tongue-depressors (basically wider popsicle sticks) from the dollar store and painted them with acrylic paint that I already had. Then I used my label maker to add labels.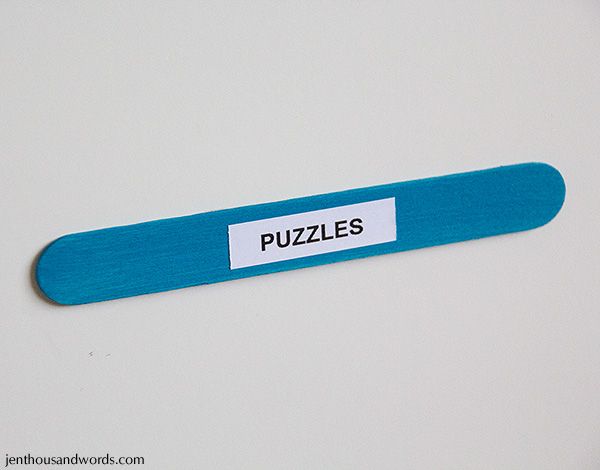 Why didn't I just use my label maker labels directly on the drawers? Well, besides being much cuter on the colourful sticks, they are more easily changed or removed. I stuck the sticks to the drawers with small dots of hot glue so they can just be pulled off without damaging the drawers. If I want to change the label, the paper label strip peels off the painted sticks much more easily than they would off the smooth drawer fronts.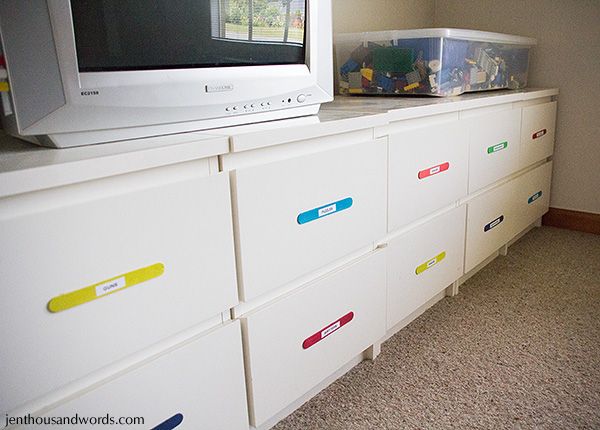 I also labeled the built-in drawes; these sticks are stuck on with one tiny dot of hot glue so they should be easily removed without any damage.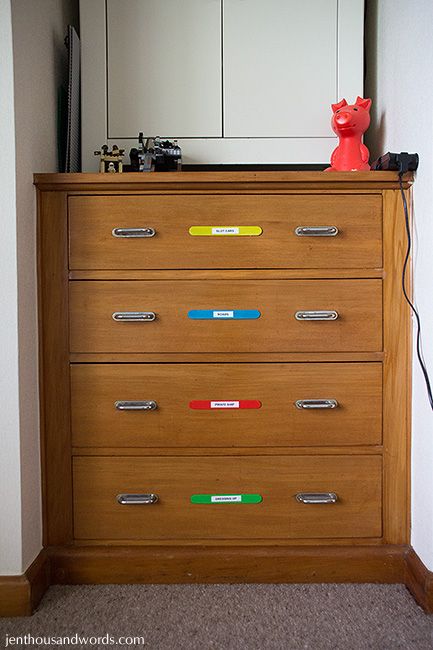 Anything to make it easier for my boys to stay neat and tidy! And it helps when we have guests too - the kids know what's in each drawer and can help tidy up too.