I wanted to add some colour and personality to the
laundry room
without spending much money and I I managed to achieve that.
One of the things I did (that cost the most money) was buy a shelf and cut it to size to create a worktop over the washing machine and drier. I cut notches for the pipes and it sits on top of the washing machine and wedges beneath the board along the wall so I haven't actually had to create legs or fasten it to the wall - it is pretty well wedged in there but easily removed when I need to (since we are only renting). I also made a valance for the window, hung a clock, added some artwork, created a liner for the basket and painted the tray.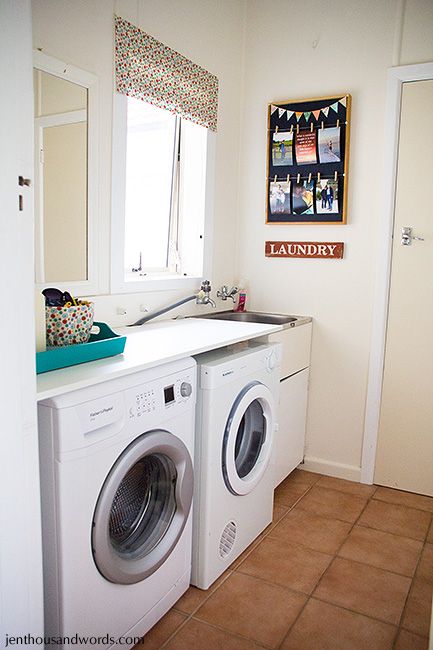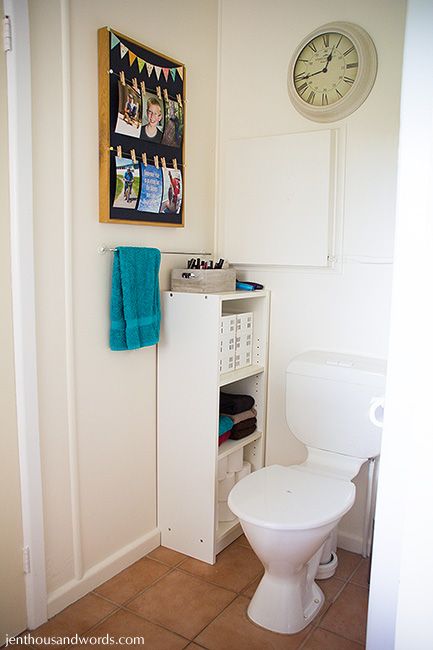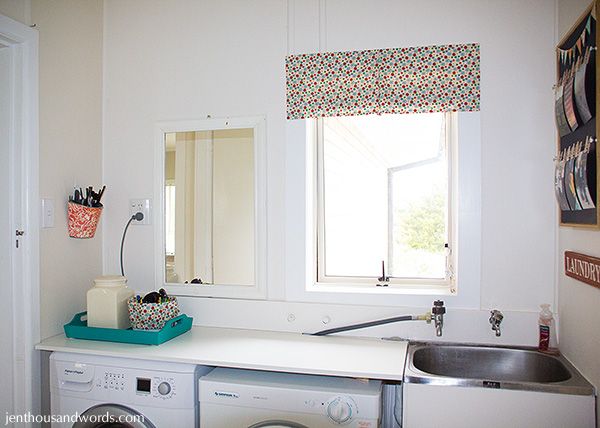 Here is a detail shot of the peg (clothespin) basket liner so you can see the fabric I used for it and the valance. It is from the Space collection by The Henley Studio, and it's #875 "Starburst". I cut holes for the handle and used Fray Check to seal the edges.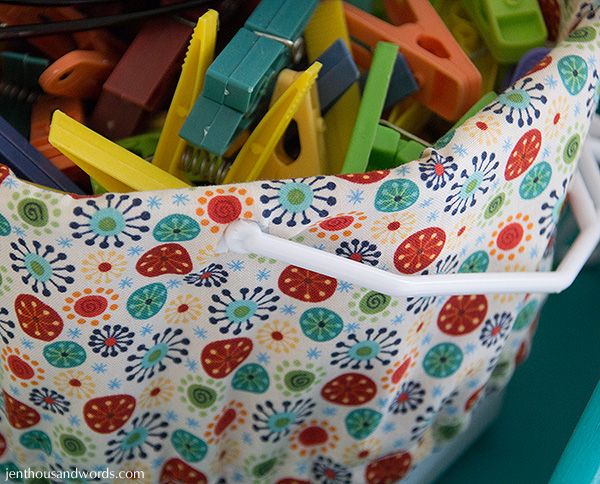 I'm so pleased with the artwork, it came out exactly as I imagined! I printed photos that bring back happy memories or make me laugh and I can easily switch them out. The middle print has a quote on it which says, "What a wonderful thought it is that some of the best days of our lives haven't happened yet."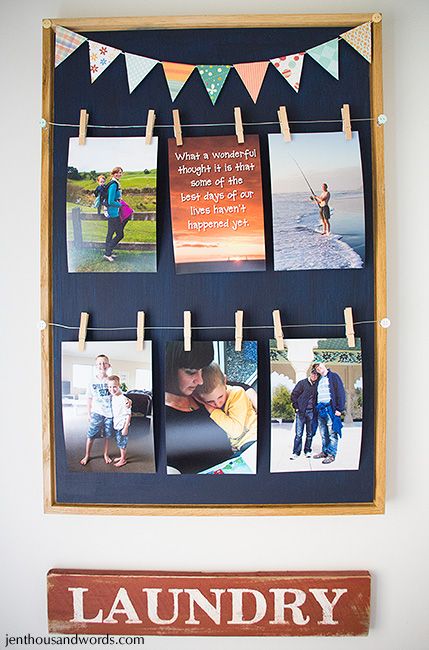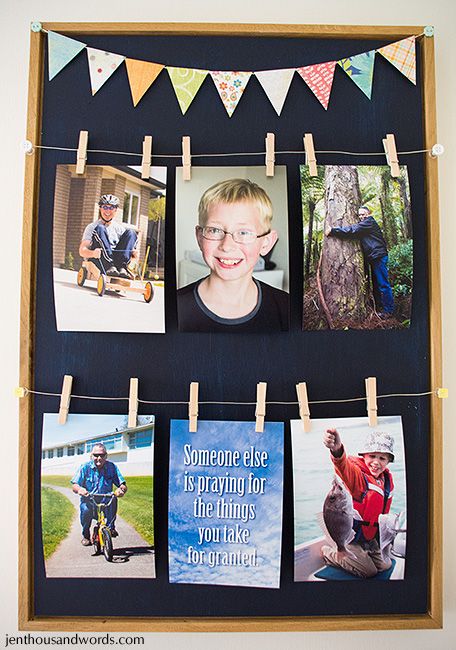 The artwork started as ancient Ikea prints bought at a car boot sale: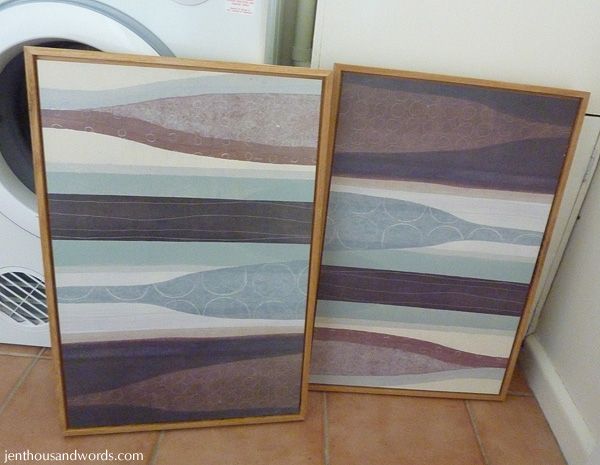 I painted them navy, made paper bunting and hammered in some push pins to string wire from, with little wooden clothes pins from the dollar store.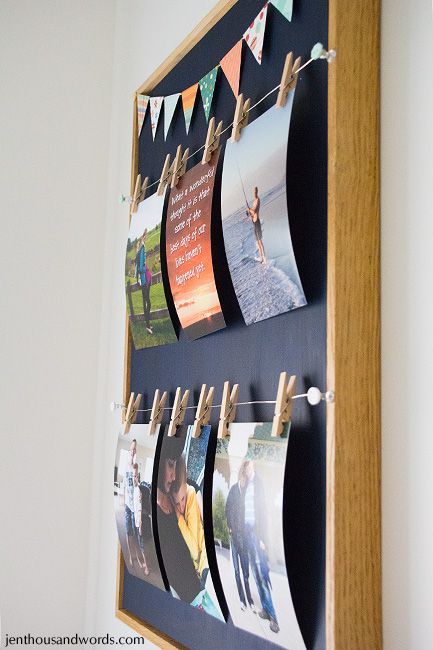 I also made a little "Laundry" sign out of a piece of pallet wood.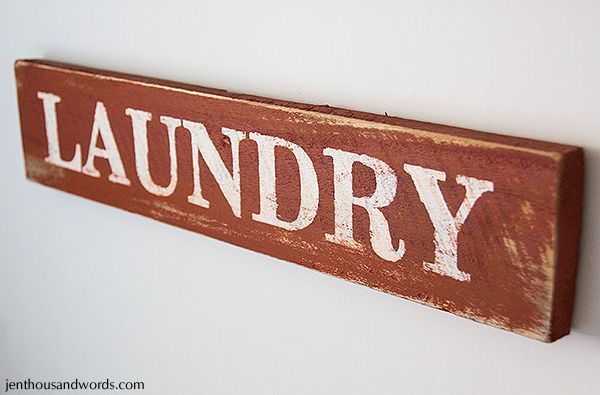 I'm so pleased with it all, I think it's made a big difference to the space. Grant asked why I was bothering because "nobody will see it" - huh, I'm not "nobody"! I deserve to look at cute spaces as much as our guests do and since I use the room multiple times a day, why not make it cute so it makes me smile?