We have a cupboard next to the front door that has hooks in it. It's handy for the boys' school bags, my handbags and odds like that but there was a lot of wasted space in it.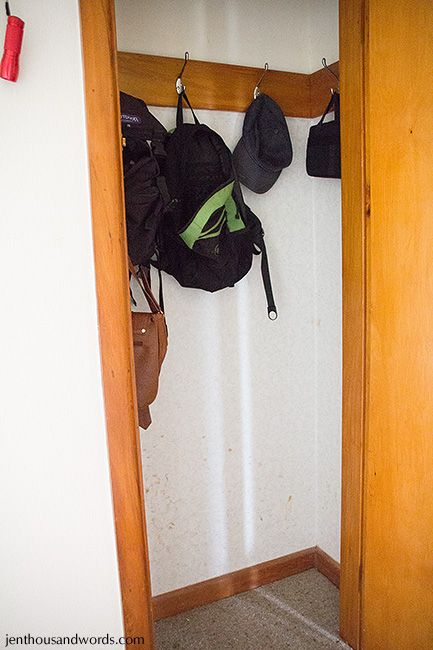 (Those marks are scuffs on the wallpaper.)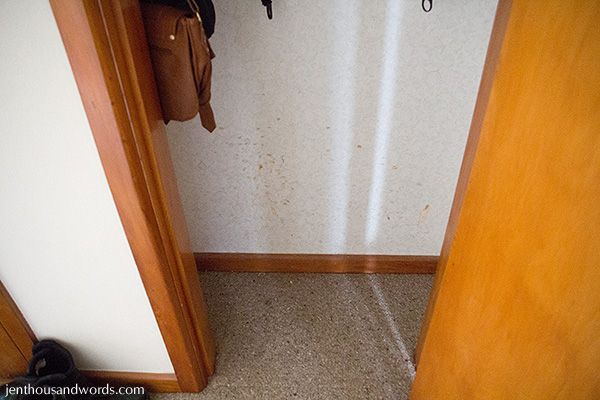 Grant needed a place to store his shoes so I decided to install shelves. I had some laminated shelves from Hannahs which they were throwing away when they did a refit just before I stopped working there. They were the
perfect
depth for the cupboard! And, of course, made for shoes so they were the perfect depth for that too.
I cut two of them for the sides, screwed on some supports and then placed shelves onto them - nothing is screwed into the wall and the shelves are not screwed onto the supports, they all just wedge in there nicely but are removable. You can see here how the side pieces rest on the skirting boards so everything fits tightly.
There was room for four shelves.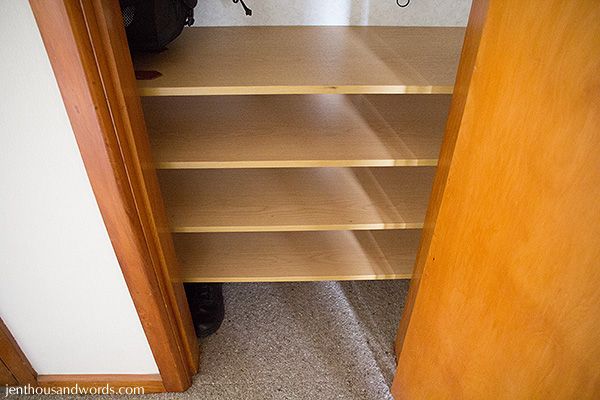 The top shelf rests on top of the side supports.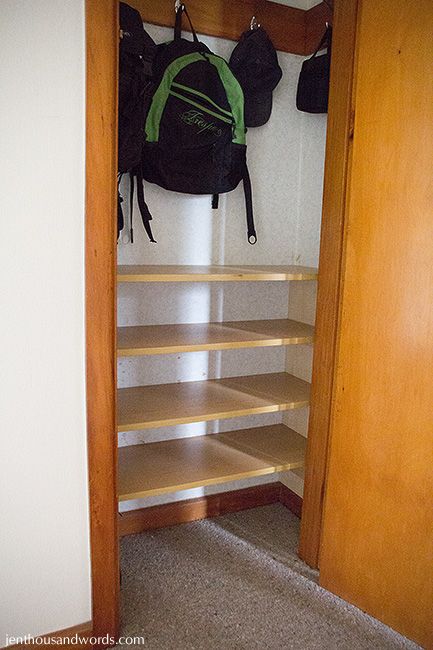 Loaded up with shoes.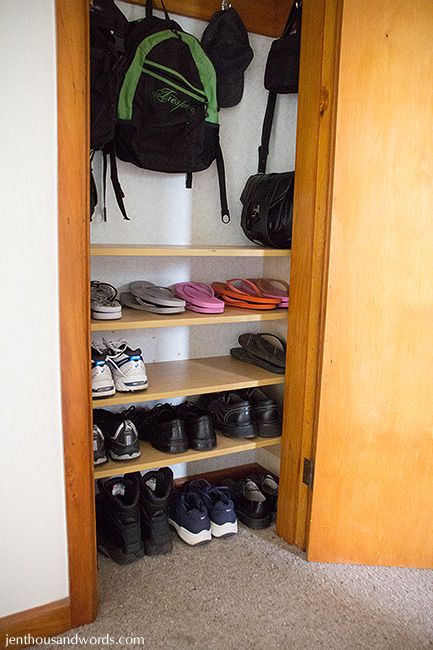 I was so pleased with how it turned out! Noah can't actually reach the hooks so he usually stashes his school bag on the top shelf (don't know where it was when I took this picture).