Continuing the house tour with the bathroom. We only have one bathroom in this house but we have an extra loo in the laundry room, and the bathroom is pretty spacious. It's a bit dated (with plastic walls!) but not too bad.
Here's the view from the door: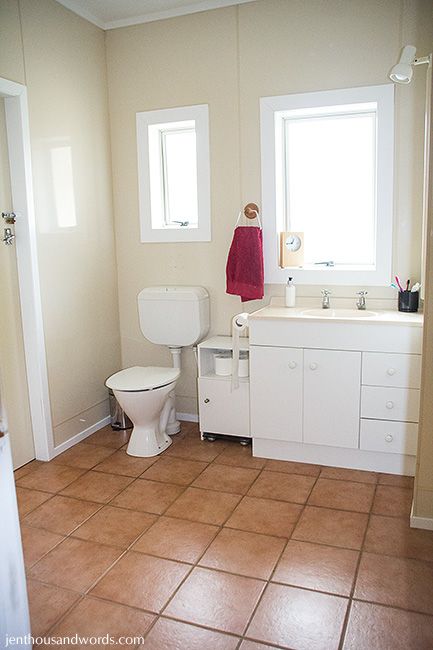 The door over there leads in to the laundry room but we generally just keep it locked.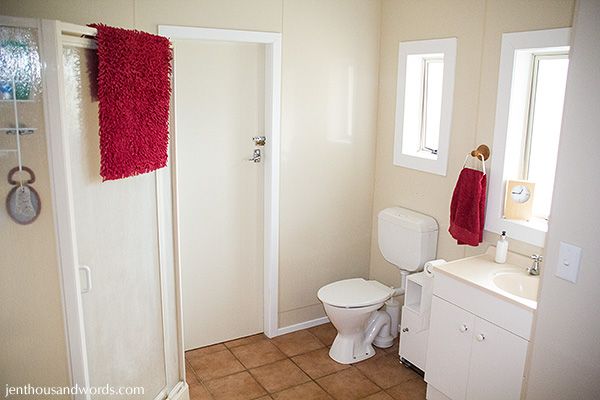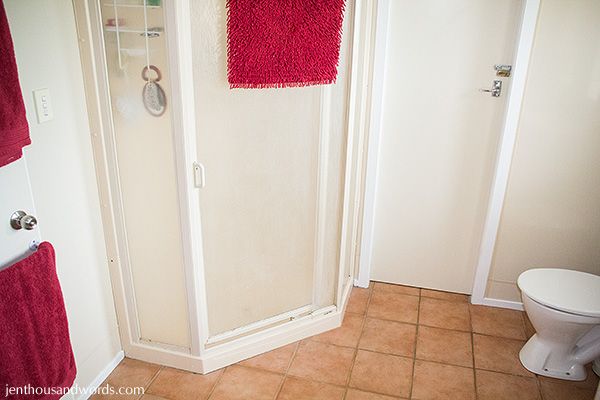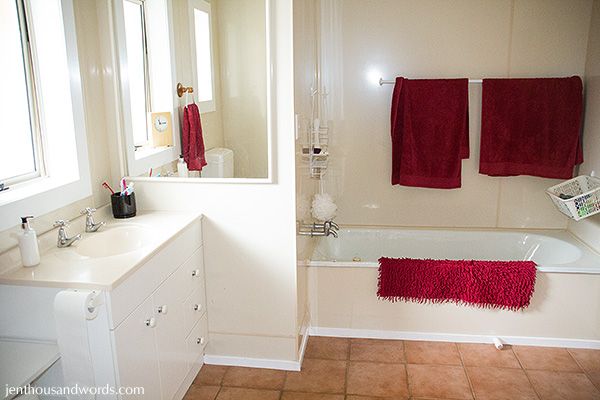 I used two clean-release hooks to hang a basket with the boys' bath toys in them. Yes, they still enjoy playing in the bath together, or else Noah spends ages in there while Daniel is in and out, or has a shower.