This is the smallest bedroom in the house but the boys literally just sleep and store their clothes there so it's perfect for them. (But kind of hard to photograph!)
This is the view from the door: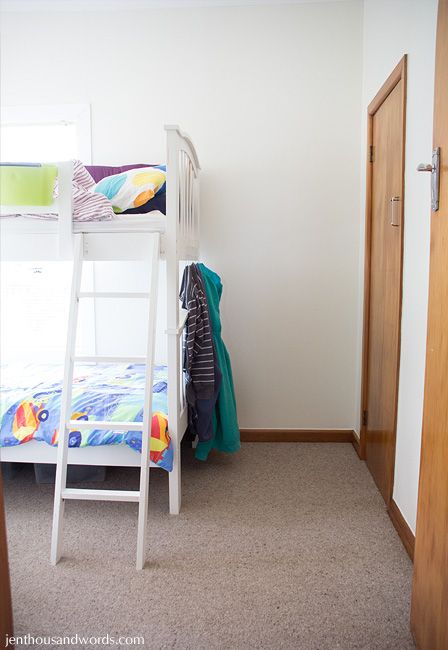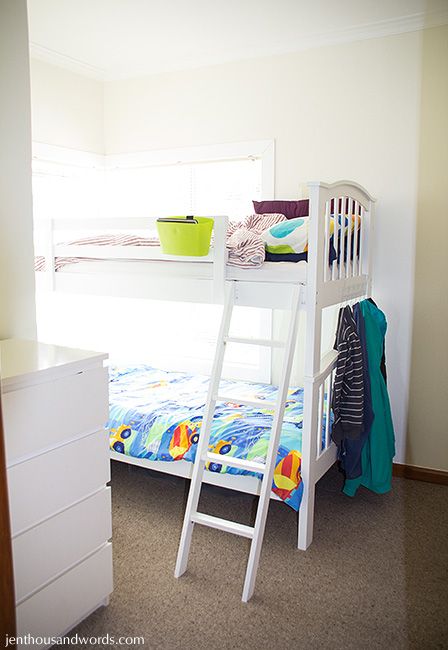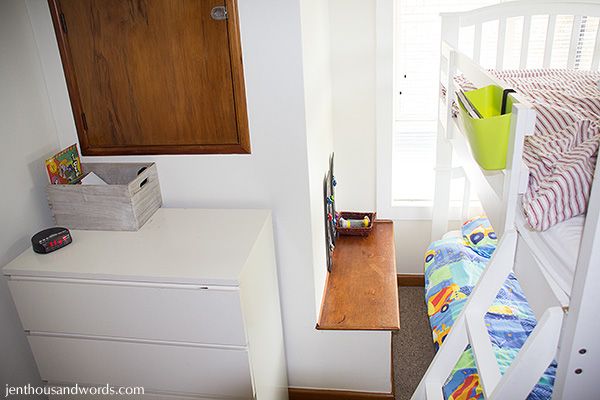 There is storage above the chest of drawers in the space above the stairs that lead down to the garage. This is where I store the boys' bed linens and my photography equipment.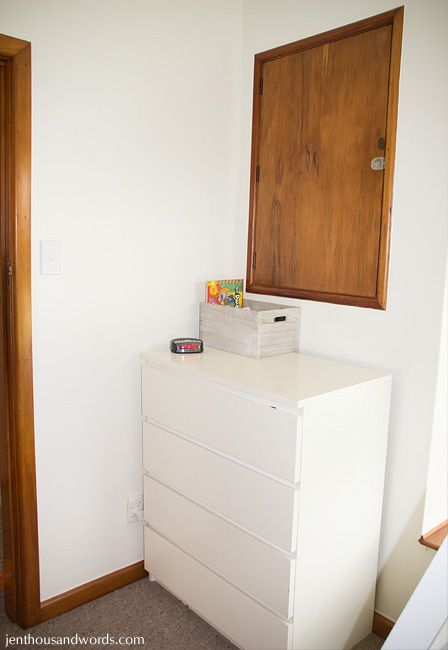 Daniel always had trouble hanging his hoodies up on hangers in his closet so I added a dollar store over-door hanger to the end of his bed for them.