Summer has arrived - I know because I heard the first cicada yesterday! I feel so sorry for all of you who are enduring winter.
I had a little summer brainwave the other day and when I mentioned it to Grant he liked it so much he immediately got stuck into making it happen.
If you walk out to our back yard, this is what you will see: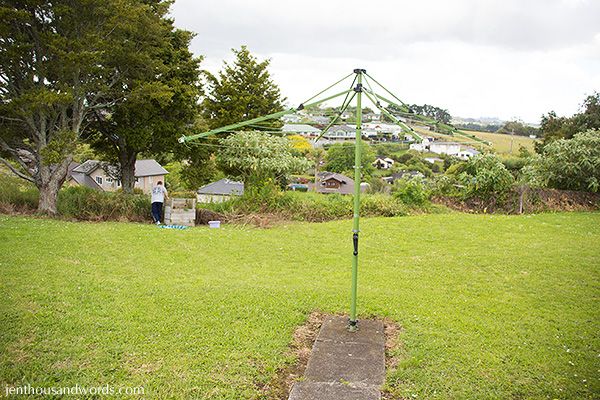 You see these two trees in the spot next to the compost bin?
I thought it would be the perfect place to hang the hammock that Amanda gave us last year. But first we needed to clear it. Between the trees was a pile of dead tree branches, all overgrown with grass. So we did a lot of this: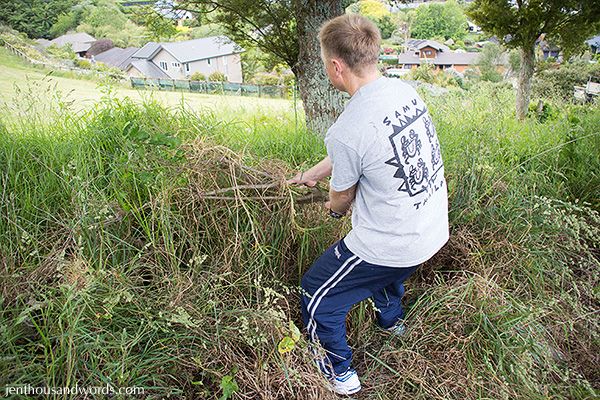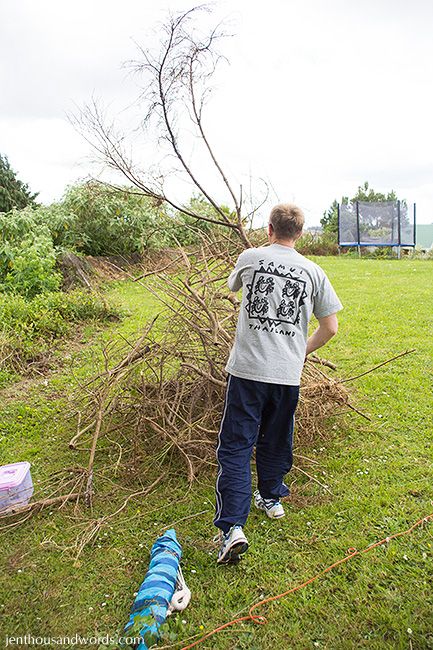 And then Grant got out the weed whacker / strimmer / weed eater (what do you call it where you live?) and took care of the grass. Look at the pile of tree branches! We're all set for kindling now, that's for sure.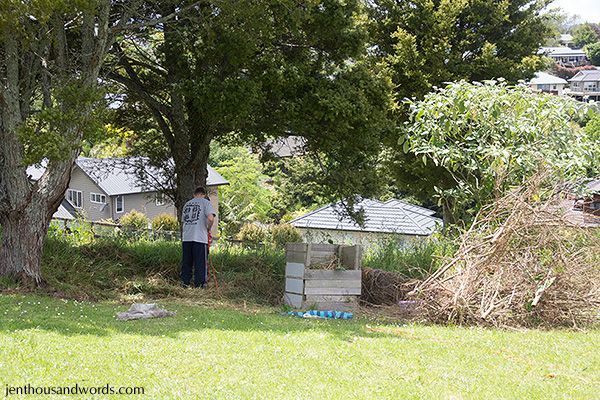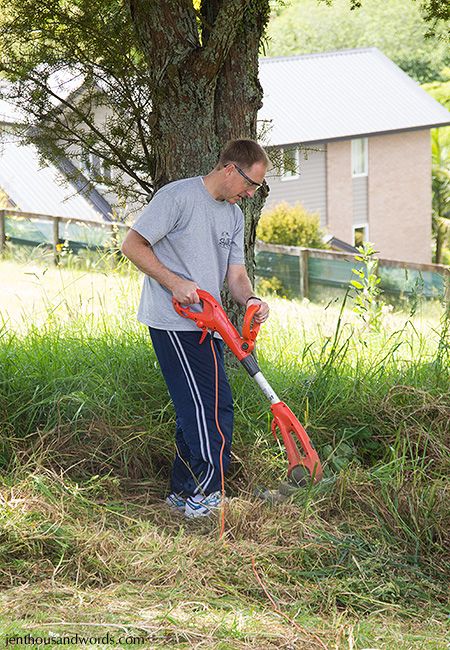 Once it was all clear Grant hung the hammock with tow ropes. They have snap hooks on the ends so we can take the hammock inside in bad weather.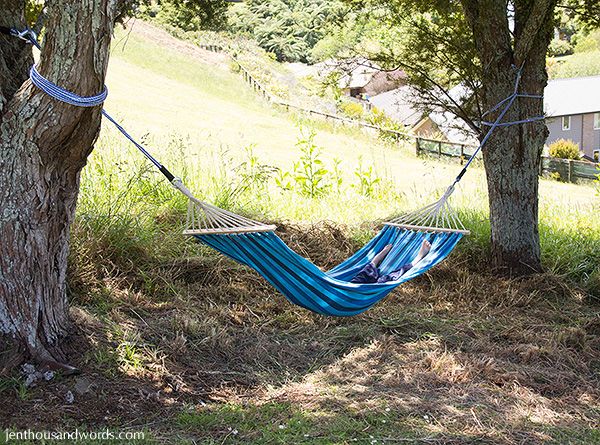 Noah absolutely adores it! We often go and lie and cuddle out there together in the evenings. Daniel enjoys it too.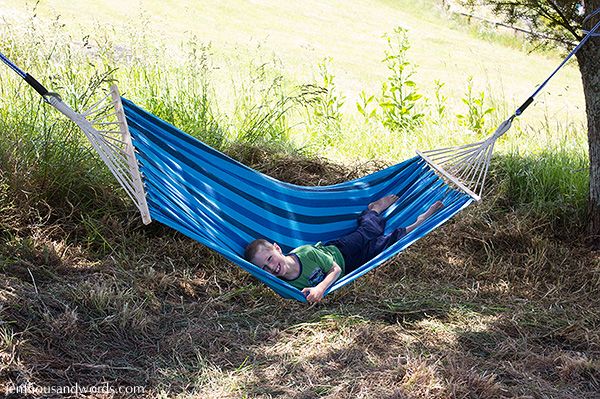 Here are some pictures I took with my phone the other evening.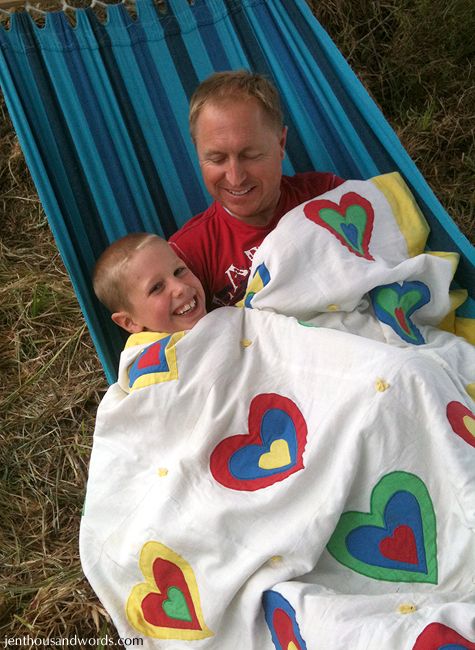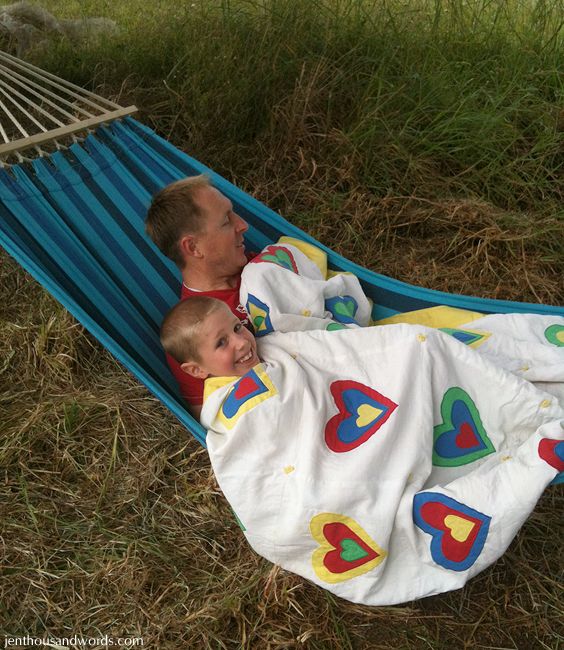 It's one of my favourite spots to relax with a book.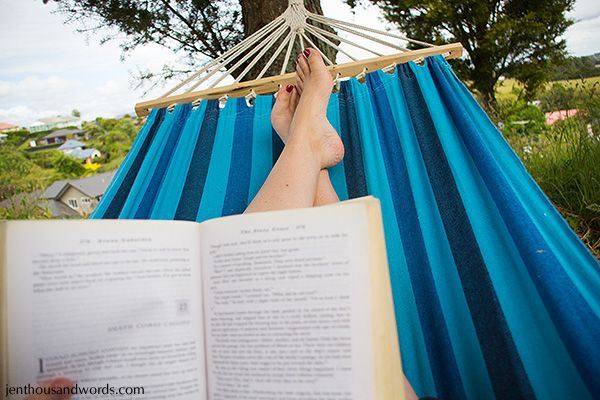 With the hot weather we've been having, it's so wonderful to lie on the hammock in the shady spot under the trees with the gentle breeze blowing and the sounds of birdsong and cicadas all around. Bliss! Here's the view: