If there are two ore more items standing together on a surface then I like to place them on a tray, plate or shallow basket. I think it helps make the items look neater, plus it's easier to move and clean around one item (the tray) than a bunch of items.
When thrift-store shopping I am always on the lookout for little trays, baskets and plates because they are so useful.
This post is kind of hard to illustrate as the effect is more pronounced in real life than in photos, but here are some examples:
Grant's odds and ends on a shelf in the passageway: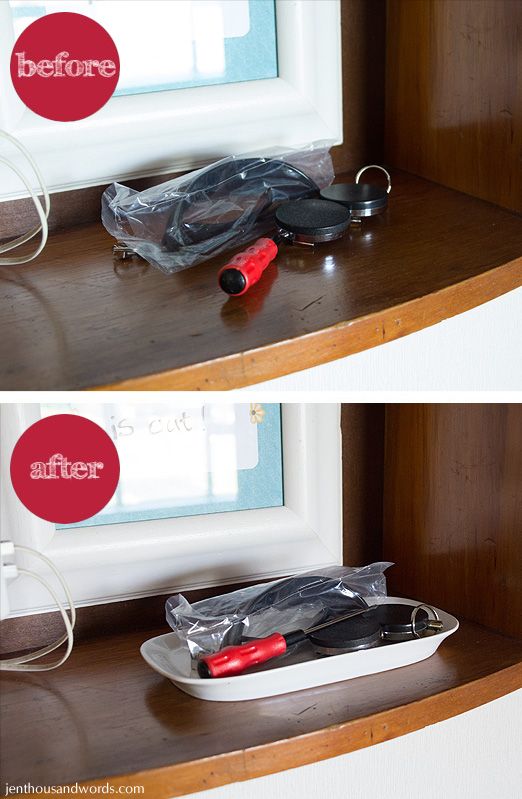 Oil, salt and pepper next to the stove:
Noah's asthma inhalers and spacer: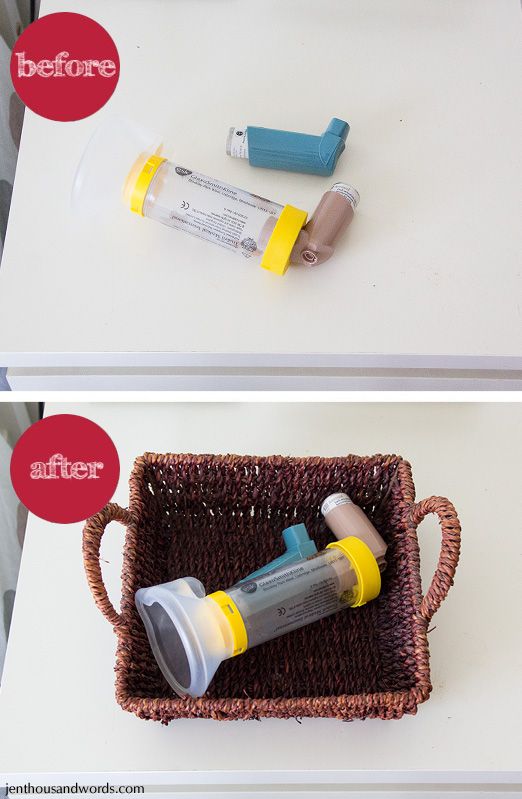 Pen caddy and tealight holder with memory cards on the desk: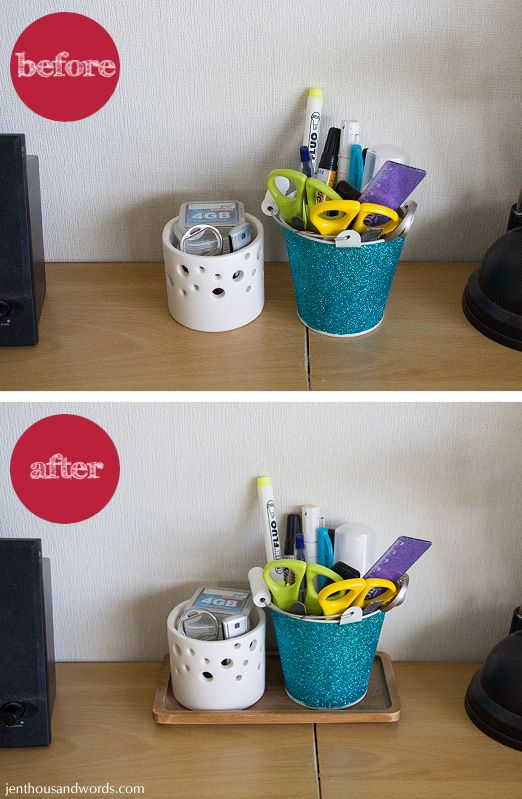 Remote controls on the coffee table: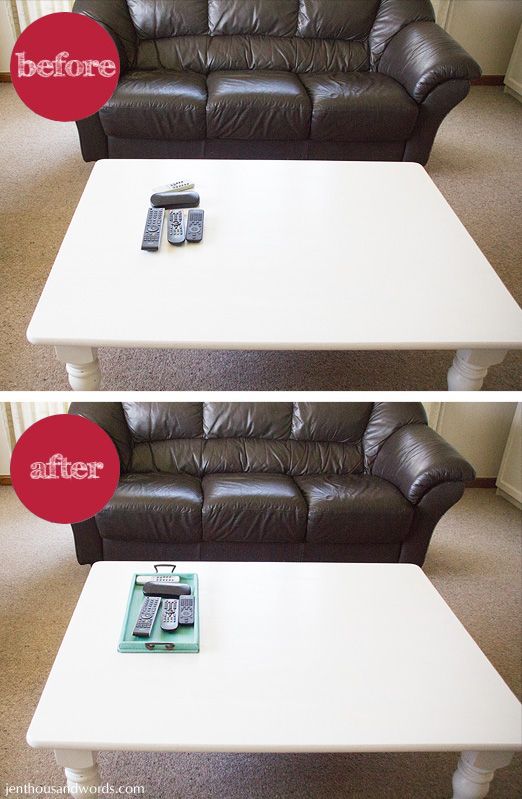 Washing powder and pegs in the laundry room: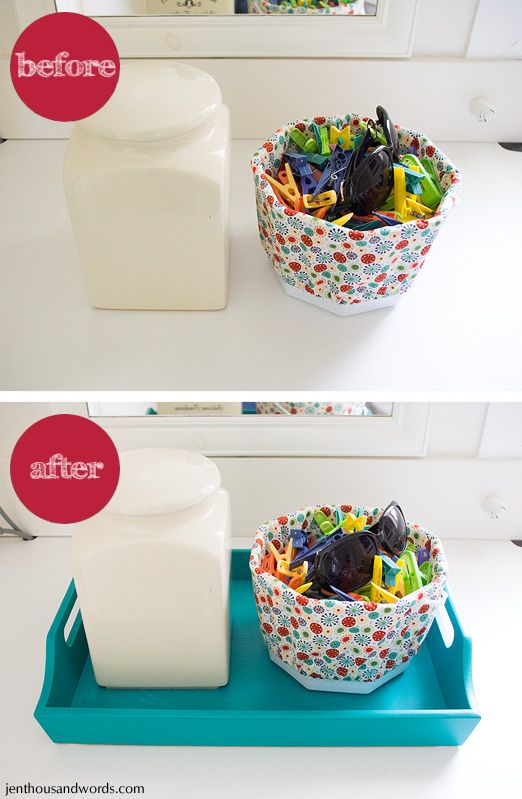 Do you do the same? What do you corral on your trays? I'd love to know!