Grant wanted to get a small pool for us to cool off in now that the lovely hot summer weather has arrived. After shopping around he decided on this 3m pool. Not too big, not too small.
It's a clever design - first you lay it out ...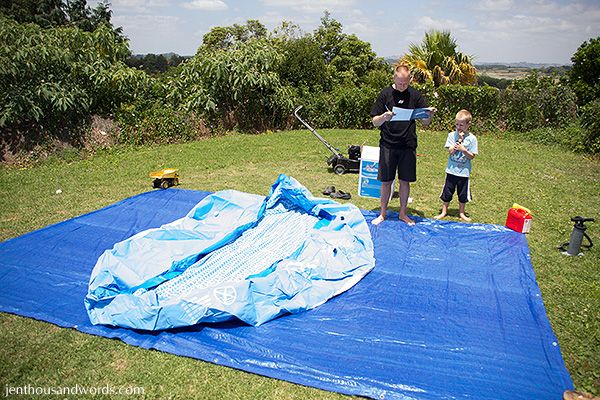 ... then you pump up the ring around the top ...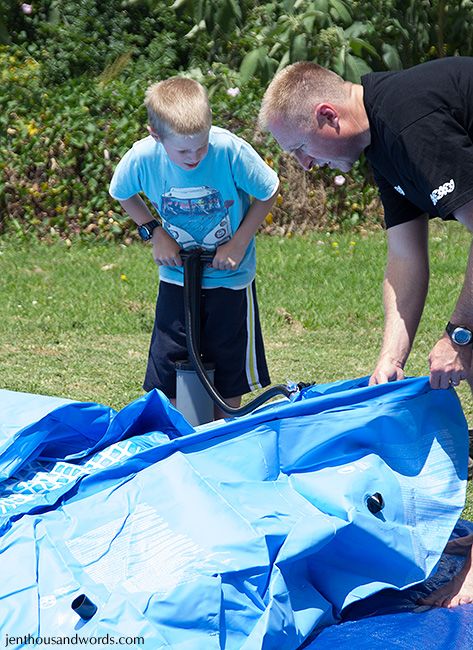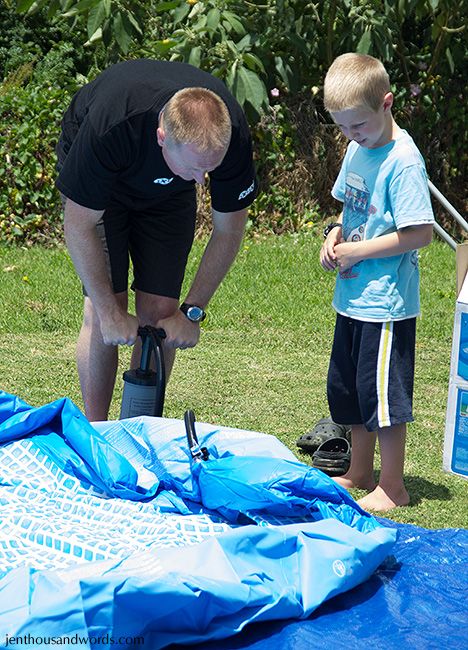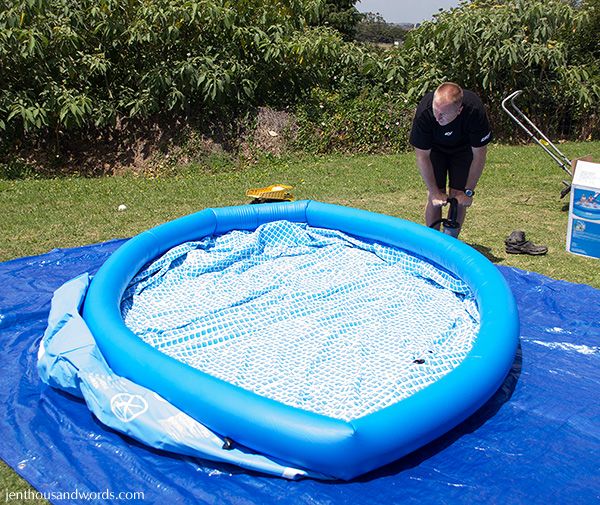 ... and once the ring is inflated you smooth out the floor of the pool and start filling it up: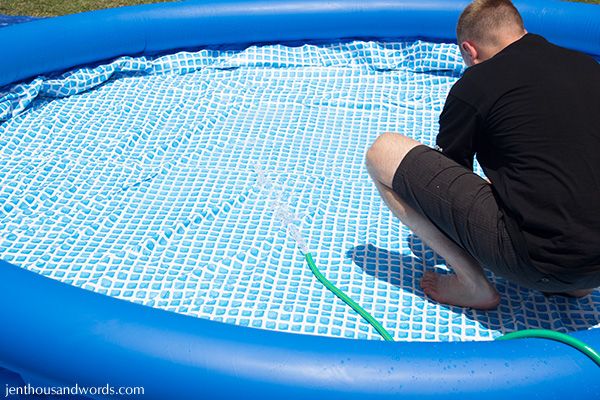 The inflated ring floats at the top of the pool and rises as it fills and voila, you have somewhere to swim.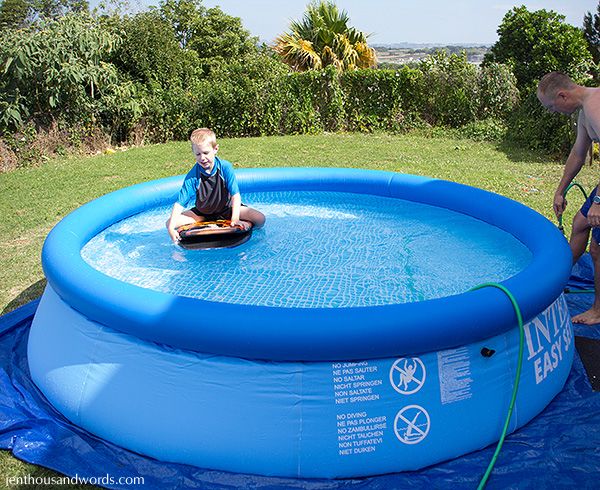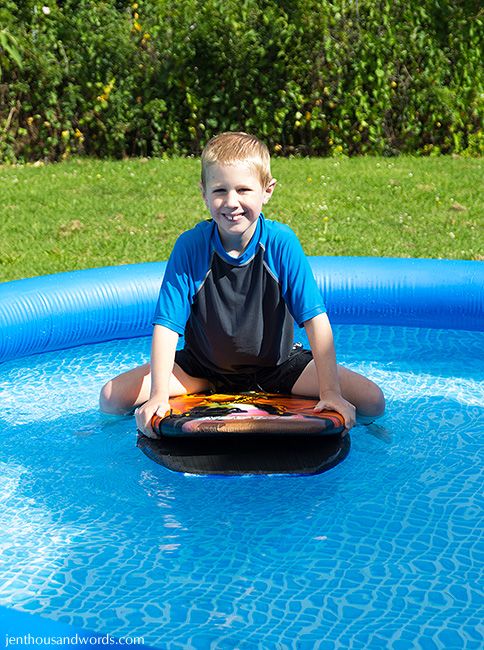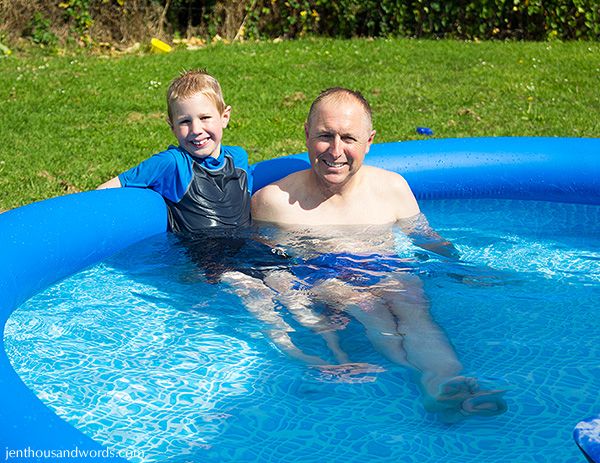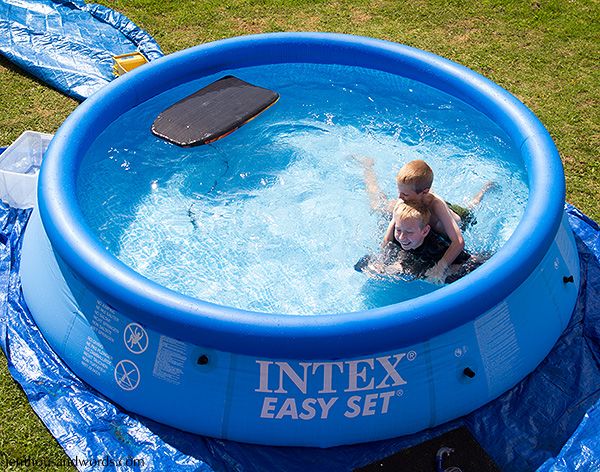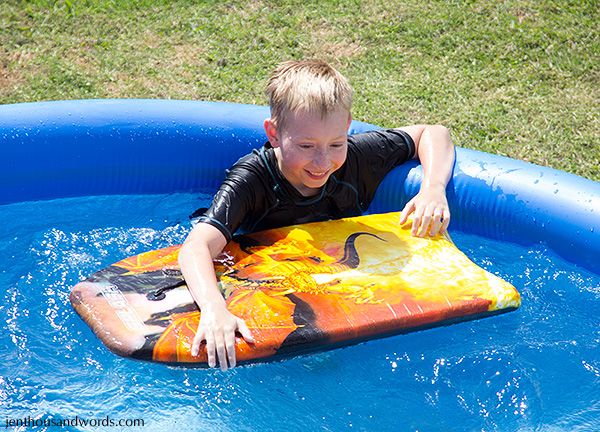 The boys are absolutely loving it and Grant and I have also enjoyed having somewhere to cool off. Hooray for lovely hot summer days!