Yesterday I showed you the little changes I made in our bedroom to make it look more interesting and pulled together. Today I wanted to break down those changes and show you what I did.
Bed skirt
I knew I wanted a darker, patterned bed skirt and decided to make one. I had actually wanted a dark grey with white polka dots but the fabric outlet store I usually go to was closed and Spotlight, the craft and fabric store I ended up at, didn't have what I had imagined. They had black and white but not grey and white. I was willing to settle for stripes or a white pattern on grey but they had nothing in grey. Then I found a greyish-brown fabric with white circles on and decided it would do very well and bought that.
Yesterday I showed
how I made the bed skirt
. Thankfully it worked out perfectly. Here is a picture of the foot of the bed:

Here is the side: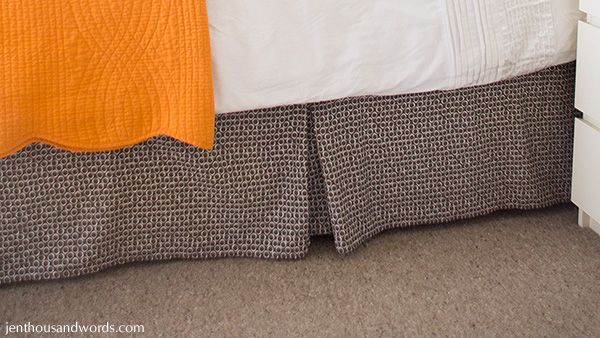 Pillowcases
I also bought some patterned fabric and made a pillowcase and bought two red pillowcases. For the patterned pillowcase I wanted a fabric that had orange in that would tie in with my orange quilt.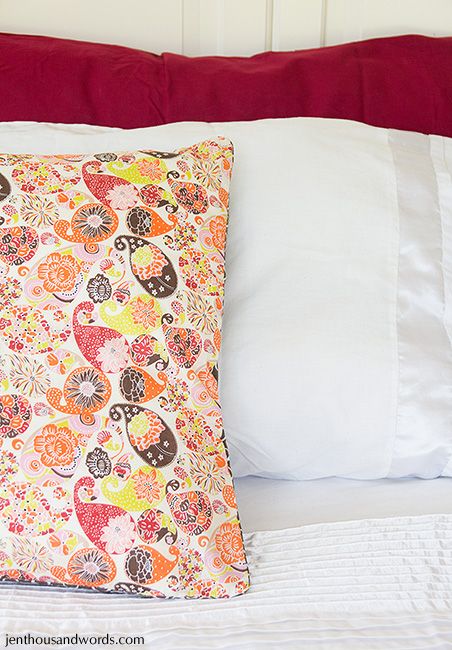 Lamps
I bought two lamps on TradeMe (which is like the New Zealand eBay) for $15. This is how they looked: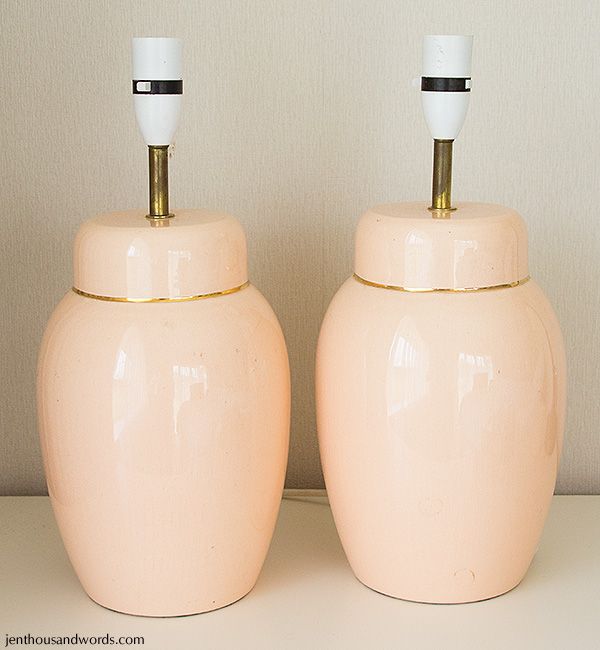 Ages ago when we still lived in England I had found two big lampshades on sale for £5 each and snapped them up, knowing that I'd use them sooner or later.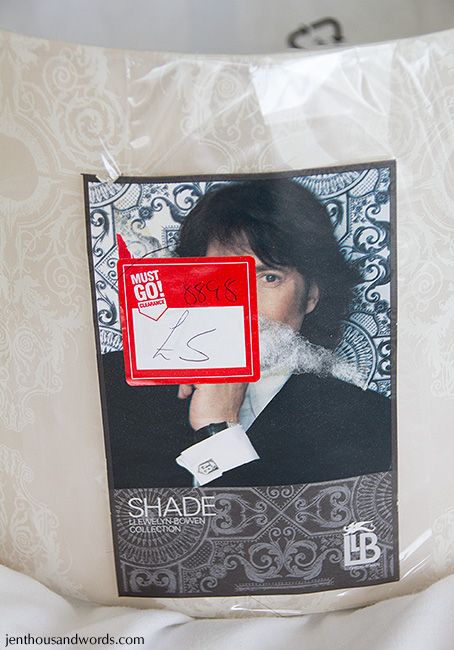 One of the lamps with the lampshade on ... looking very old-fashioned and kinda old-age-home, right?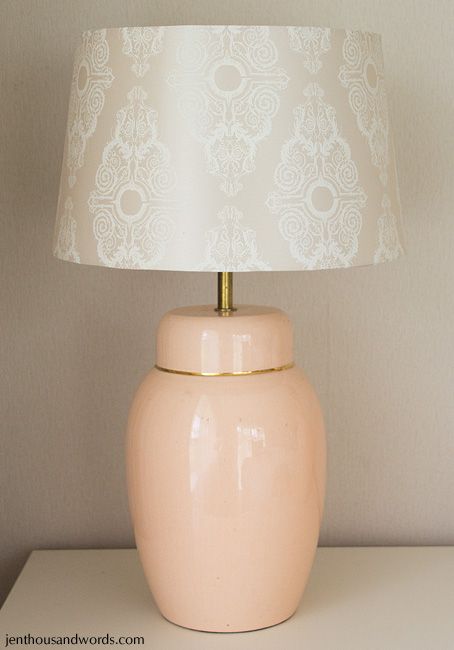 I used burnt umber acrylic paint to paint the brass pole at the top of the lamps, hot-glued some white rope trim over the gold band, and covered the lampshades. I don't mind the peach colour as it ties in with the orange quilt well. If I later want to change them I will just pull off the braid and spray paint them.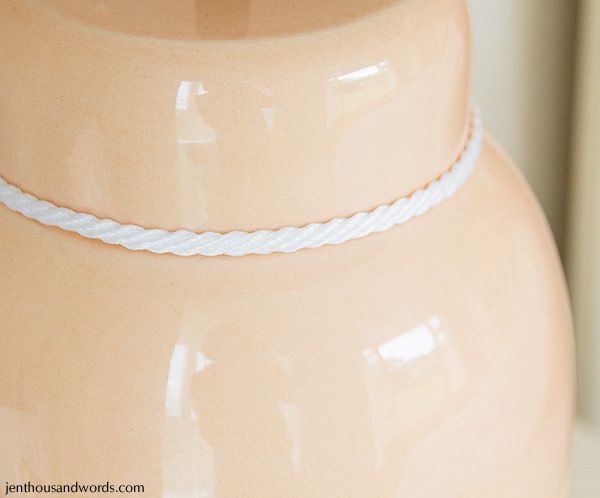 Aah, so much better!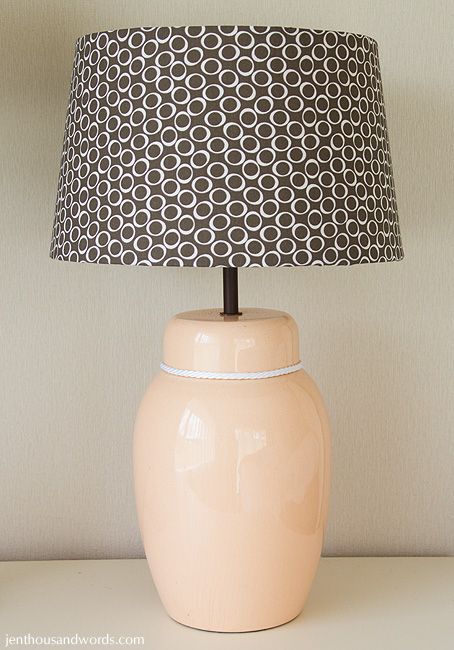 Our old and new lamps: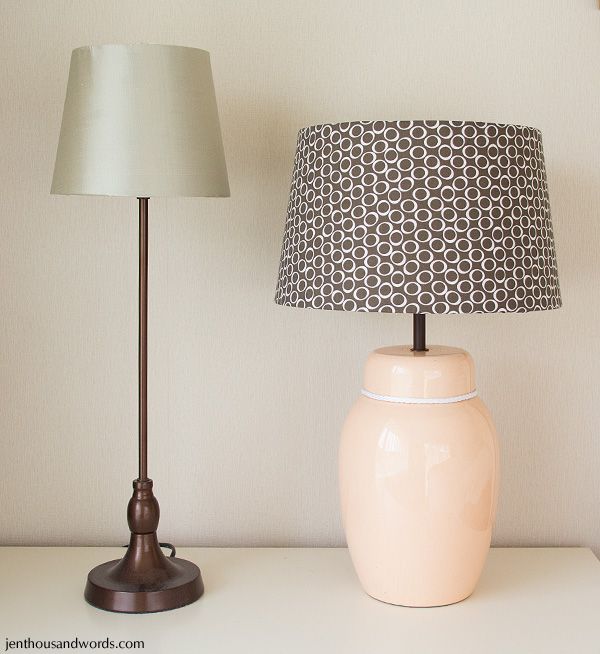 And a before-and-after: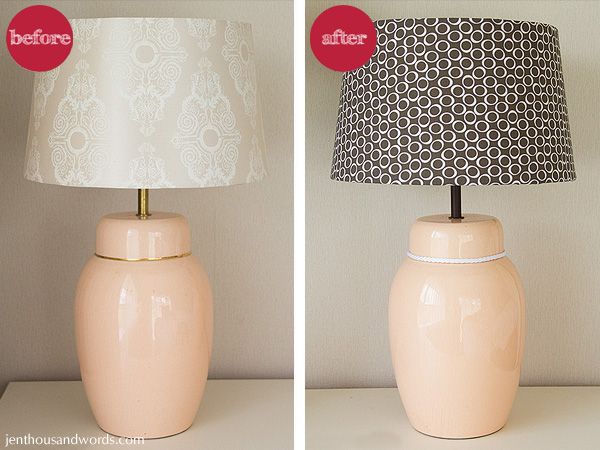 Artwork
I also hung some of my favourite photos of the boys when they were young, in oak Ribba frames from Ikea. I had printed and framed them years ago and still love them so I was pleased to be able to hang and enjoy them. (
Mah baybeeeees!
) Here are the shots I used: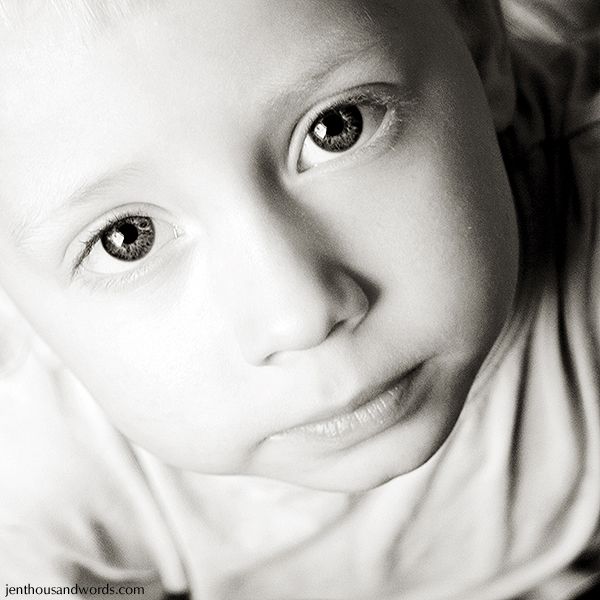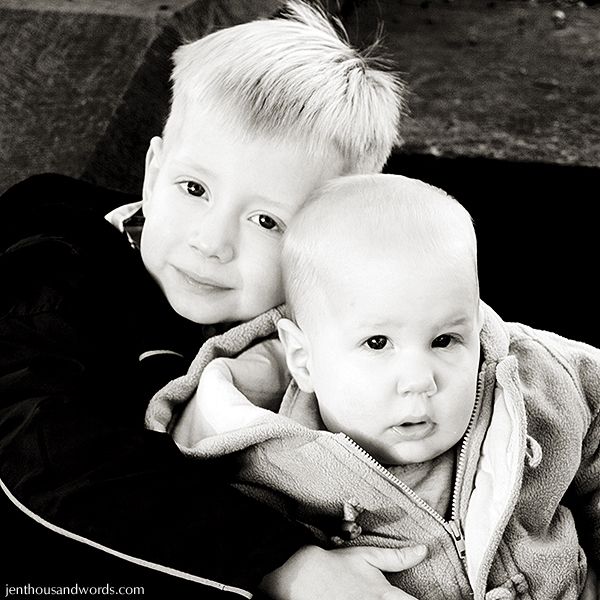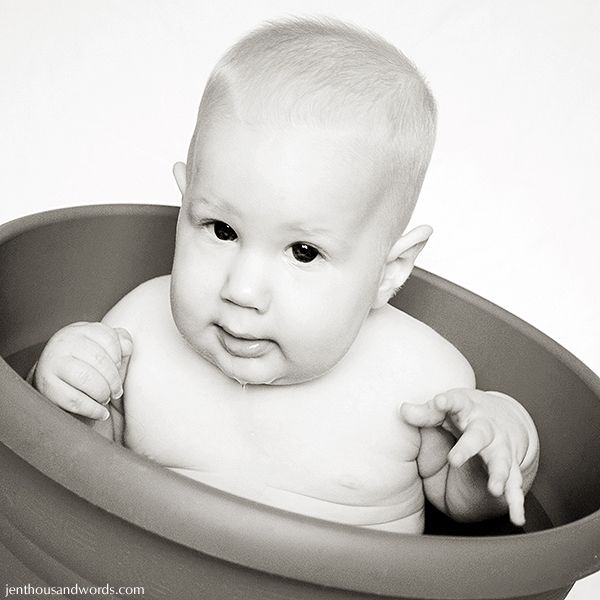 I added a framed quote from a song which is kind of an in-joke, and a couple of photos of Grant and I together (the small frame isn't white, it's silver - it's just reflecting the light here):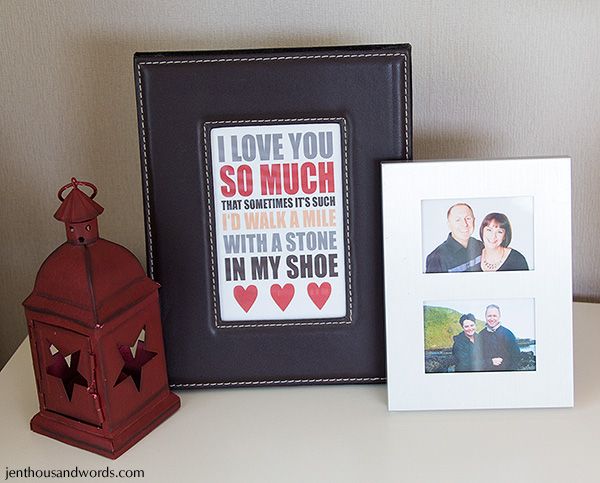 How much I spent
fabric = NZ$40
thread = NZ$3.50
pillowcases = $7
lamps = NZ$15
braid for lamps = NZ$2.40
TOTAL = NZ$67.90 (which is around US$56.75 / £35.60 / R502)